The Disturbing Truth About Mike Tyson And Robin Givens' Marriage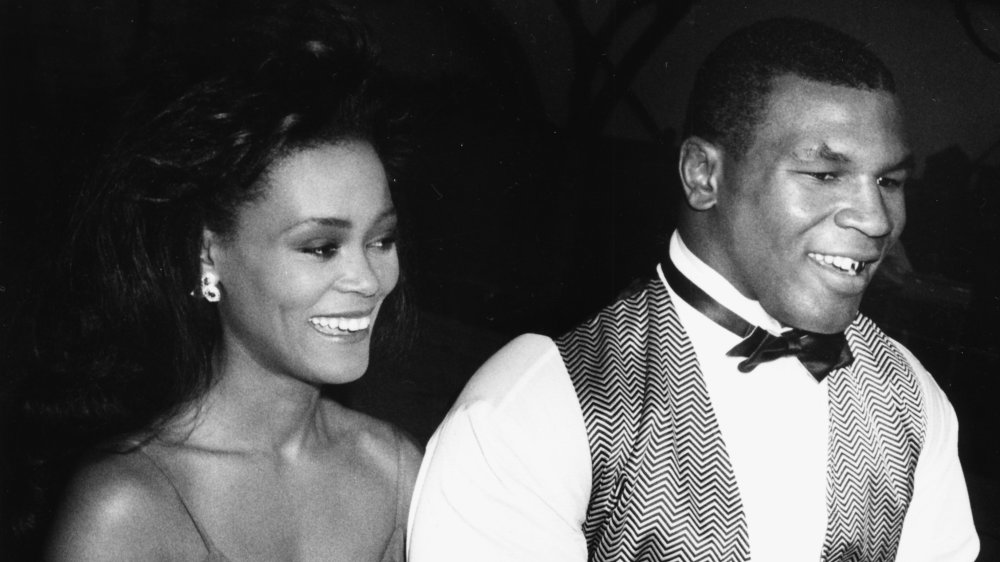 Kevin Winter/Getty Images
Mike Tyson married Robin Givens in 1988, but their time together was short-lived. Only eight months after their nuptials, Givens filed for divorce, claiming that Tyson physically abused her, according to People. In 2009, when Tyson appeared on Oprah Winfrey's talk show, he admitted to hitting Givens. "I have socked her before, and she socked me before, as well. It was just that kind of relationship," he alleged.
Considering Givens' complicated history with Tyson, the actor was upset when news broke about her ex-husband's biopic. Rumors that Jamie Foxx would play Mike Tyson first surfaced in 2017, and in June 2020, Foxx officially confirmed his role. Givens explained to People in October 2020 that she had a physical reaction when she heard the news, recalling, "I felt this drop in the pit of my stomach and was like, 'Oh no, here we go again.' I felt like the world was crumbling again."
Givens also explained how difficult it's been for her to recover from the marriage. Here's what she had to say about the situation.
Robin Givens has a 'nice life now'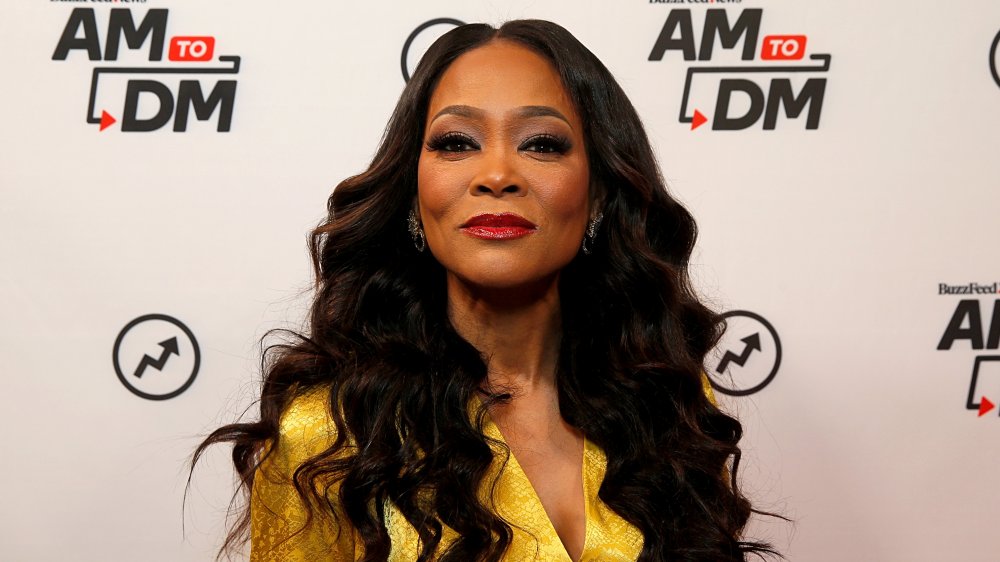 Dominik Bindl/Getty Images
Robin Givens, an accomplished actor who has had roles on Head of the Class, The Bold and the Beautiful, and now Riverdale, has been trying to deal with the biopic news the best she can. "I kept going to Mass and yoga and just praying and hoping it would just all be okay in the end," she told People. The work paid off, as Givens explained, "I have a really, really nice life now. I have children that I love." The star also volunteers with several organizations in her spare time, including the National Domestic Hotline.
But it's been a harrowing journey, as Givens noted to People that when the marriage ended, Tyson allegedly called her up with a threat. The boxer supposedly said he'd make Givens' existence "so miserable" that she'd want to take her life. Tyson allegedly continued to slander her for years, and Givens said these experiences made her feel "re-traumatized."
Ultimately, Givens had her lawyer send a cease-and-desist letter to "prevent her likeness from being included in Foxx's film about" her ex, as she relayed to People. Tyson's rep replied that they have no intention of including her in the biopic. "He wishes her well in all her endeavors," the statement concluded.
If you or someone you know is dealing with domestic abuse, you can call the National Domestic Violence Hotline at 1−800−799−7233 or TTY 1−800−787−3224. You can also find more information, resources, and support at www.thehotline.org.