Who Is Savannah Guthrie's Husband?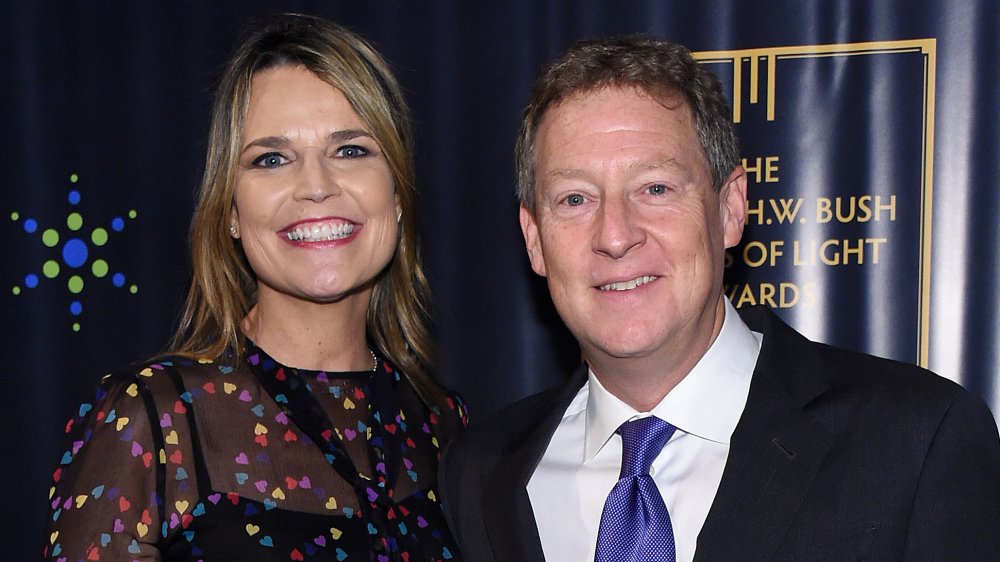 Jamie Mccarthy/Getty Images
Savannah Guthrie has long been a fixture on TV as the long-running co-anchor of The Today Show on NBC. She made headlines in October 2020 after giving Donald Trump one of the most "aggressive interviews he's experienced as president" during his town hall, according to CBS News. Guthrie's interview drew a lot of attention for how she pressed the president about important topics, such as the coronavirus pandemic, his own experience with COVID-19, white supremacy, and more, as per CNN. In addition to Guthrie's own sometimes-political profession, it turns out that her husband, Michael Feldman, is also politically involved — in fact, he is a former Democratic adviser, Newsweek notes. 
In wanting to learn more about Guthrie, it's no surprise that people are wondering about the man the anchor married in 2014, as per People. Keep reading to find out to get all of the details on Feldman — including details about his proposal!
Everything we know about Savannah Guthrie's husband, Michael Feldman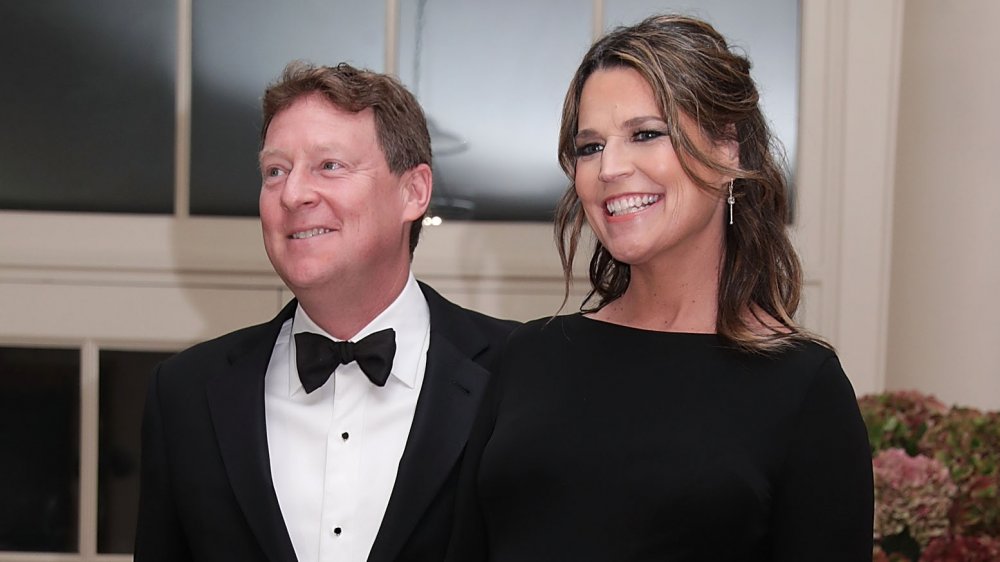 Alex Wong/Getty Images
Savannah Guthrie's husband, Michael Feldman, is "no stranger to politics," reports Newsweek. Feldman's first political role was as a floor assistant in the U.S. Senate cloakroom, the outlet notes. From there, he went on to serve as Democratic political advisor for Vice President Al Gore's traveling chief of staff during the 2000 presidential election, according to the site. The Philadelphia Inquirer reports the two started dating just months after her 2009 divorce from her first husband, Mark Orchard. They got in engaged in 2013, as per the paper. Guthrie recalled his proposal on The Today Show:
"He actually got on one knee and I still thought we were just talking. Really, honestly," she said. "And then, he brought out the box and then I didn't open it for a long time cause I was just overcome." Feldman gushed: "It's not bad being the luckiest guy in the world."
The couple now shares two children together, and they are very happy — as evidenced by the Instagram photo Guthrie shared for their fifth anniversary. 
So, did Feldman's political background influence Guthrie's interview with Donald Trump at his 2020 town hall? As of October 2020, Feldman has yet to make a public statement about his wife's interview, but based off his tweets about Trump's campaign it wouldn't be too unlikely.