Did 90 Day Fiance's Yolanda Leak And The Bachelorette's Josh Seiter Split?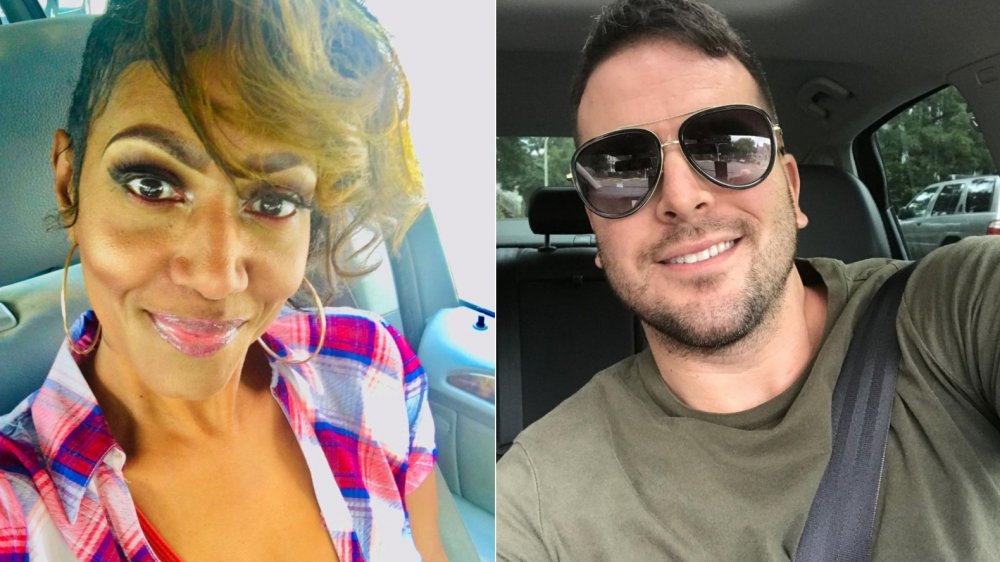 Yolanda Leak/Instagram
After a whirlwind romance, it seems that 90 Day Fiancé star Yolanda Leak and former Bachelorette contestant, Josh Seiter, have split, with Yolanda posting photos with a mystery man.
But first, let's take a look back at the pair's short-lived romance. Yolanda and Josh met by coincidence in August 2020 when Josh, who starred in Season 11 of the reality show, spotted Yolanda on the Vegas strip. "There was this energy. I was very attracted to her. I saw her and I felt drawn to her, it was weird," he confessed to The Sun. "I asked her how she was doing. She had this little smile on her face that was endearing." He claims he was unaware Yolanda was a reality star at first.
Yolanda, mother of six, and Josh, a former exotic dancer, are 20 years apart, and fans were pessimistic about the age difference. Josh, however, said the age gap was "irrelevant." Yolanda and Josh speedily elevated their relationship by sharing they planned to marry. Josh previously posted a photo of a ring on his now-private Instagram and confirmed his fight to Vegas to propose to Yolanda, according to Soap Dirt. Yolanda, of course, saw it and replied with crying and heart emojis. However, there is no documented proof Josh flew to Vegas and gave her a ring.
Fans are now skeptical that the sudden romance was a publicity stunt because Yolanda posted a collage of photos kissing a new man on the cheek. She captioned the photo, "Dating" is not a bad thing...... I guess!! A girl as my 'daughter' tells me has to keep her OPTIONS open!
This is not Yolanda's first questionable relationship
Yolanda Leak has not confirmed that she and Josh Seiter are over; however, the new snapshots with the mystery man are pretty convincing evidence. Yolanda's fans and friends have shared their confusion through comments on her Instagram posts, but she has remained tight-lipped.
Whether she is dating a new man, or maybe both at the same time, Yolanda has not had it easy in the dating world. Fans first met the 90 Day Fiancé star when she was in a "relationship" with a man named Williams who is (supposedly) based in England. Things got super fishy with Williams, though — not only did he not know what airport to recommend to Yolanda when she planned to visit him in Manchester, but he also stopped speaking to her after that incident, as Showbiz Cheat Sheet noted. She spent most of Season 4 debating whether Williams was the man of her dreams as her kids tried to convince her he was pretending to be someone else. Then, when Yolanda hired a private investigator, the report said Williams was most likely a scammer living in Nigeria, per Screen Rant.
When Yolanda, a widow, met Williams through the internet, she was trying to give herself a new chance at love. "Since their father passed away, my kids have been my life," she said. It seems that Yolanda is staying positive despite all the hiccups and is happy to date around.