Trump Says He May Do This If He Loses The Election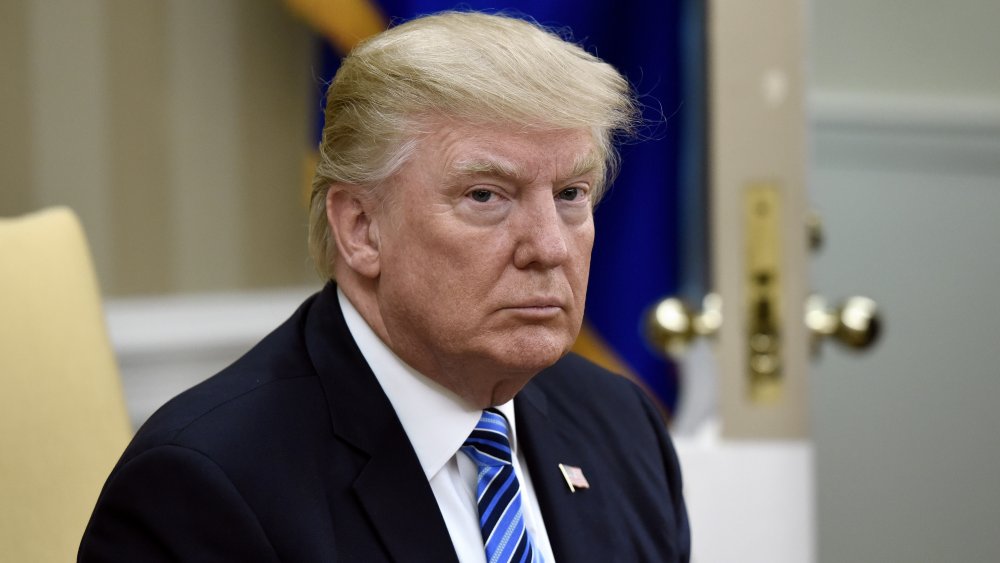 Pool/Getty Images
Even if you're not all that political, the upcoming 2020 election is hard to ignore. While the outcome is still hard to predict even just weeks out from when voting closes on Nov. 3, 2020, President Donald Trump has a plan for if he loses the election — and it's not what most people might expect from the Republican incumbent.
The 2020 election is particular in many ways, not the least of which is that many states offered mail-in ballots and opened up for early voting to allow for social distancing due to the ongoing coronavirus pandemic. That means counting all the votes could take a little longer than usual, and Trump already suggested that he would take the results to task if he loses, citing possible voter fraud with the mail-in ballots, per the New York Times. 
Per the outlet, experts say that voter fraud is extremely rare, and even more so when it comes to mail-in voting. Nonetheless, the president claimed that his administration would be monitoring the vote count more closely than ever. "We have people watching. We have U.S. attorneys watching. We have sheriffs watching. We have U.S. marshals watching," Trump said.
Despite the unlikelihood of voter fraud and his promise to be "watching" as the votes come in, Trump has a plan if he loses the election to former Vice President Joe Biden. 
Donald Trump seemingly changed his tune about how he'd react to the election results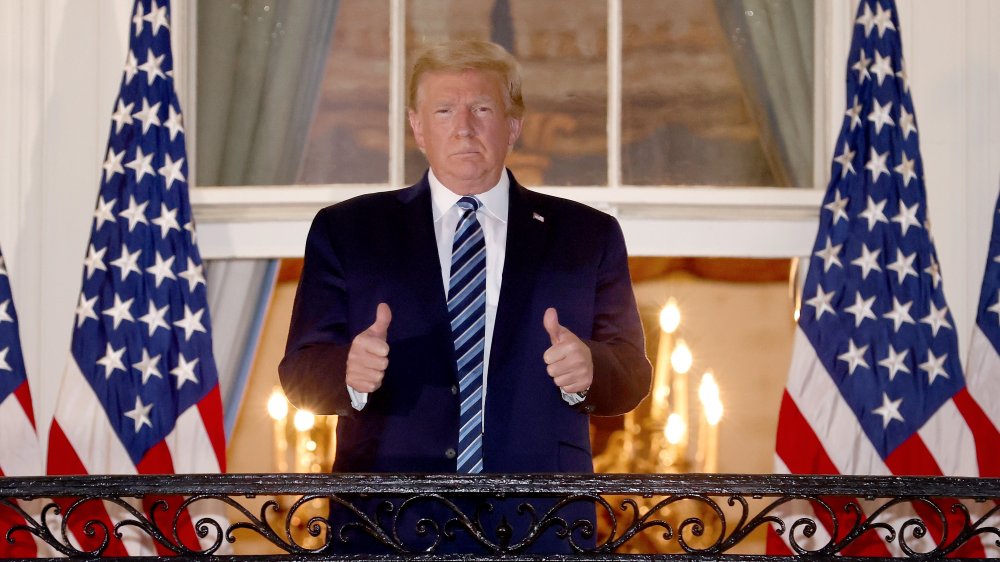 Win Mcnamee/Getty Images
Although President Donald Trump suggested in September 2020 that he wouldn't commit to leaving office even if he lost the election, per Vox, he's now singing a different tune. At a campaign rally in Georgia in mid-October 2020, via Business Insider, Trump suggested he would take a seemingly drastic measure if he lost to Joe Biden. "Could you imagine if I lose? I'm not going to feel so good. Maybe I'll have to leave the country, I don't know," the president said, although it's unclear if he was joking.
At the time, per CNN, Biden was ahead of Trump in polls and campaign contributions, but Trump added that he wasn't worried about money: "I could raise more money. I would be the world's greatest fund-raiser, but I just don't want to do it." According to another CNN report, Trump has more to worry about if he loses office than just booking a trans-Atlantic flight. The outlet reported Trump could run into legal issues with a number of ongoing investigations.
"In every regard, his leaving office makes it easier for prosecutors and plaintiffs in civil cases to pursue their cases against him," Harry Sandick, a former federal prosecutor in the Manhattan U.S. attorney's office, told CNN. "For example, he is claiming a higher protection from subpoenas in the criminal cases and also in the congressional subpoena cases, [and that] is based largely on the fact that he is President."
Several celebs wanted to leave the country in 2016 if Donald Trump won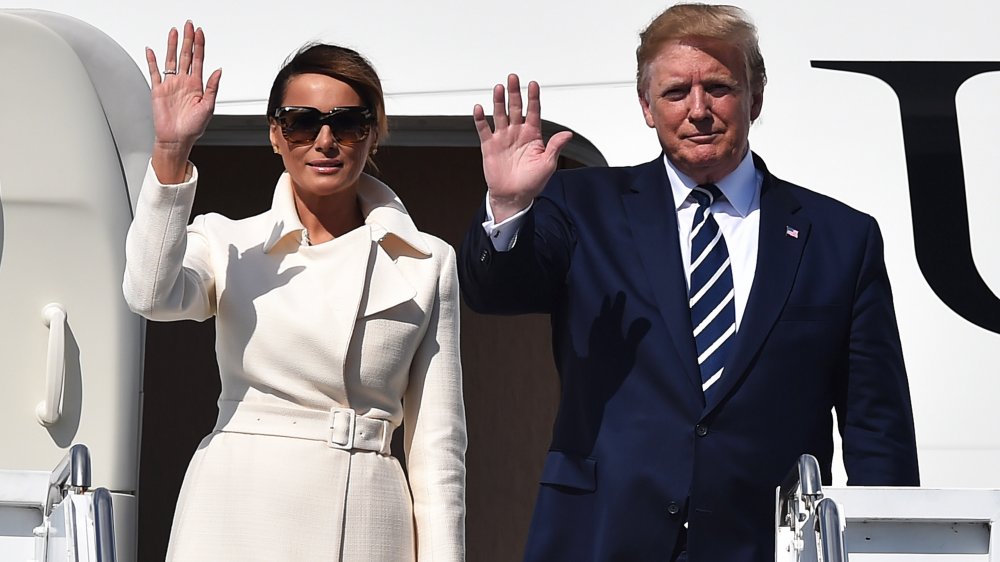 Charles Mcquillan/Getty Images
Threatening to leave the country depending on the outcome of an election is all too common, especially when it comes to President Donald Trump. Back in 2016, his opponent Hillary Clinton never tossed the idea around (at least in public), but many celebrities did, per The Hollywood Reporter.
Back then, dozens of celebs were triple-checking their passports, including Lena Dunham, Snoop Dogg, Whoopi Goldberg, Miley Cyrus, Cher, Samuel L. Jackson, Amy Schumer, Bryan Cranston, Barbra Streisand, and Chloe Sevigny, among others. For the record, many of them never actually packed their bags and left America for good, though some did. Raven-Symoné for example had an entire special about a temporary move to Canada with her family. 
The 2020 election is arguably even more contentious than the 2016 election, and no matter what side you come down on, the election results are going to matter. Most of all for the president and his family, it seems.