The Most Dangerous Thing Kaley Cuoco Does For Fun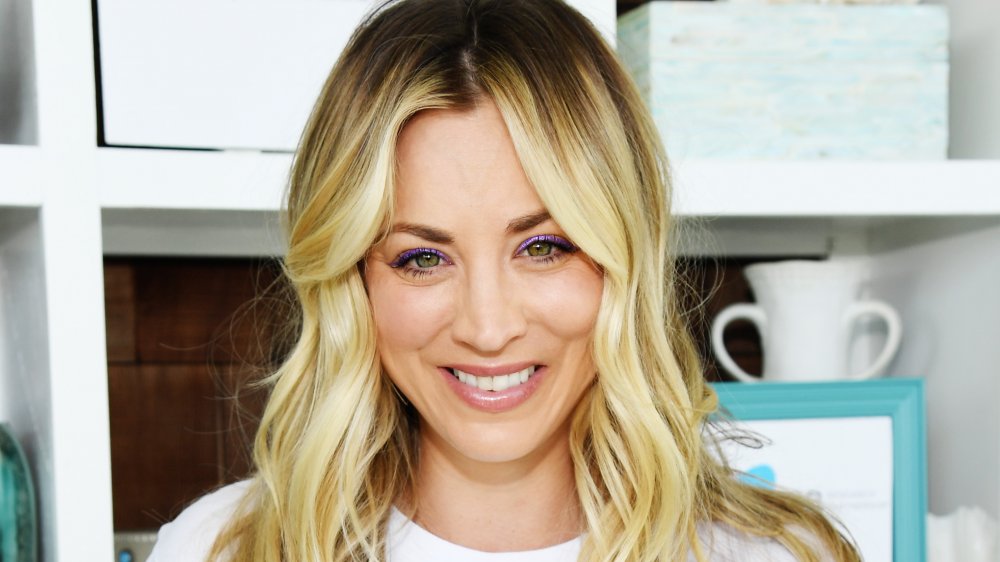 Kevin Mazur/Getty Images
The Big Bang Theory's Kaley Cuoco flirts with danger for fun! The actress loves to participate in a sport where she wears an airbag and almost caused her to lose a leg. According to Sidelines, Cuoco has been competing in this dangerous sport since she was a teenager, despite the alarming consequences.
The sport she loves isn't skydiving or car racing; Cuoco rides horses. The Big Bang Theory star is an accomplished equestrian who has been obsessed with horses since she began riding at age 15. Cuoco's passion for riding continued even after a "freak accident" that could have cost her a leg (via a 2010 interview she gave on The Ellen DeGeneres Show).
In 2011, Cuoco described all the severe riding accident details and her recovery during a visit to The Late Show with David Letterman. The actress showed Letterman the scars from her accident and told him about her surgery where the surgeons inserted two steel bars to stabilize her shattered bone.
So, why does Cuoco keep riding? Read on to find out more about her adrenaline-filled passion.
Kaley Cuoco met her husband riding horses
The benefits of horse life outweigh the dangers for Kaley Cuoco. The actress met her husband Karl Cook, through equestrian events; he is very active in the West Coast equestrian world. In a 2018 Sidelines feature about the couple, Cook told the magazine that "he didn't really know who Kaley was. He had seen her at horse shows, not on TV, so to him, she was just a beautiful, good rider who was passionate about horses."  
According to Sidelines, the couple's shared interest in horses remains a foundation for their relationship. The actress shared the importance of their shared bond, "I never thought it truly mattered 'til I met Karl. To have such a wonderful bond over something that means so much to both of us is truly unique and magical," she said. "We both understand the sport and what it takes day to day to succeed. We have this deep support for each other that I've never had with anyone before."
It's great to see a Cuoco so passionate about life outside of the entertainment industry!