Strange Things About Jana Kramer And Mike Caussin's Marriage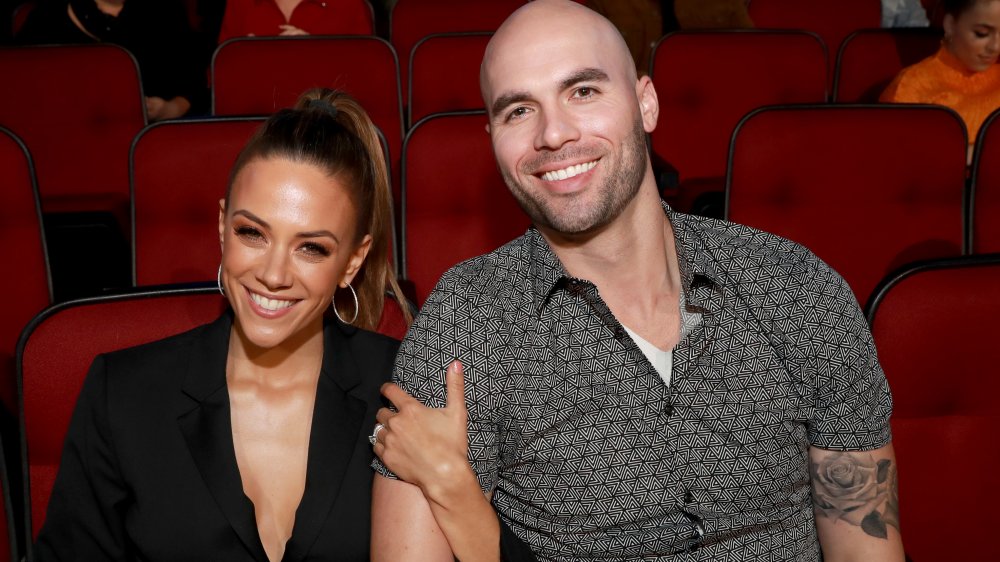 Rich Fury/Getty Images
Singer Jana Kramer and former NFL player Mike Caussin's relationship hasn't been easy. In fact, you could say their marriage has been a little strange. Let's break it down.
According to Us Weekly, the 36-year-old country star and Caussin wed in May 2015 before welcoming their first child, a daughter named Jolie, three months later. They then separated in September 2016 after Caussin reportedly cheated with multiple women, leading him to check into rehab for a sex addiction.
While in rehab, People reported the 33-year-old athlete filed for divorce from Kramer as she was competing on Dancing With the Stars in 2016. Caussin claimed it was because she wouldn't let him see her daughter, telling Kramer while discussing their book The Good Fight, "I was like, 'All right if you don't let me see my daughter, I'm going to do what I need to do to protect myself and see her."
The two later reconciled and renewed their vows in 2017 before they welcomed a baby boy named Jace in November of 2018. Kramer told Us Weekly that it felt like a redo for the former football pro, saying, "He's really excited about having another baby and just being really present and there for me because he wasn't that way with Jolie."
Jana Kramer and Mike Caussin have had some setbacks since reconciling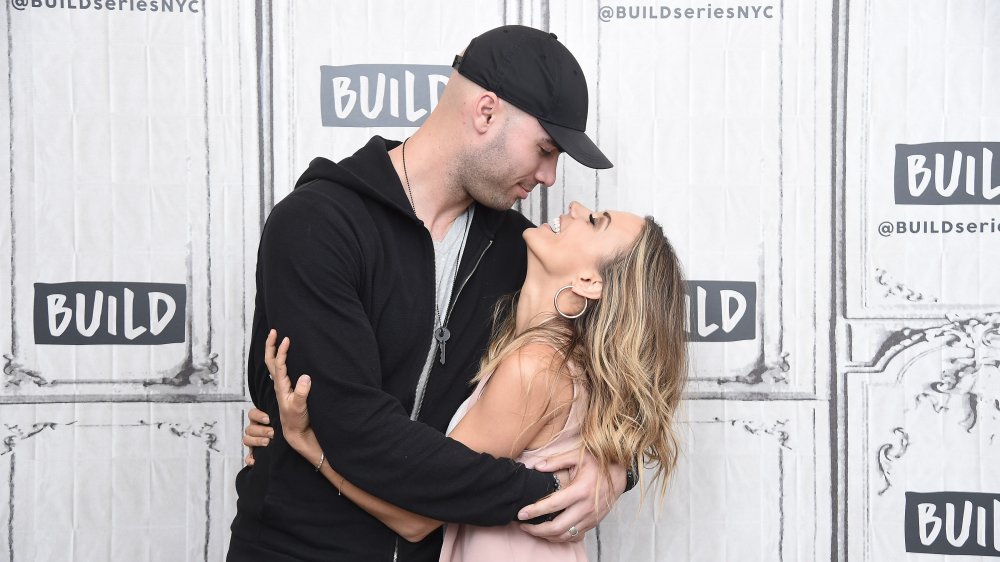 Gary Gershoff/Getty Images
On a March 2019 episode of their podcast Whine Down, Jana Kramer revealed Mike Caussin had a major setback in his sex addiction a year prior, per Us Weekly. While the athlete and former One Tree Hill star didn't give too much detail, he said there was "no sex outside of marriage," and Kramer said it was because she "showed up at the hotel instead." Then another blow came in October 2019 when Kramer found a photo of a topless woman on his phone. "I saw it, and... my heart just fell. I was like, it's here. It's happened again," she said on her podcast.
According to Us Weekly's timeline, in December 2019, Kramer temporarily removed Caussin's name from her Instagram bio and posted cryptic captions leading fans to believe the two broke up. She later revealed on her podcast that "there was a boundary that was broken that was harmful for me because it was a discovery... It was such a big discovery with a boundary that was harmful to me and our relationship."
The two still remain together to this day, despite another direct message Kramer received in October 2020 claiming Caussin cheated again. "There's not enough stuff in the bank to trust his word 1,000%, because of the stuff last year and that sucks," she said on her podcast. Even with bumps in the road, it looks like the twosome is in it for the long haul.