This Is Why Vicki And Tamra Left RHOC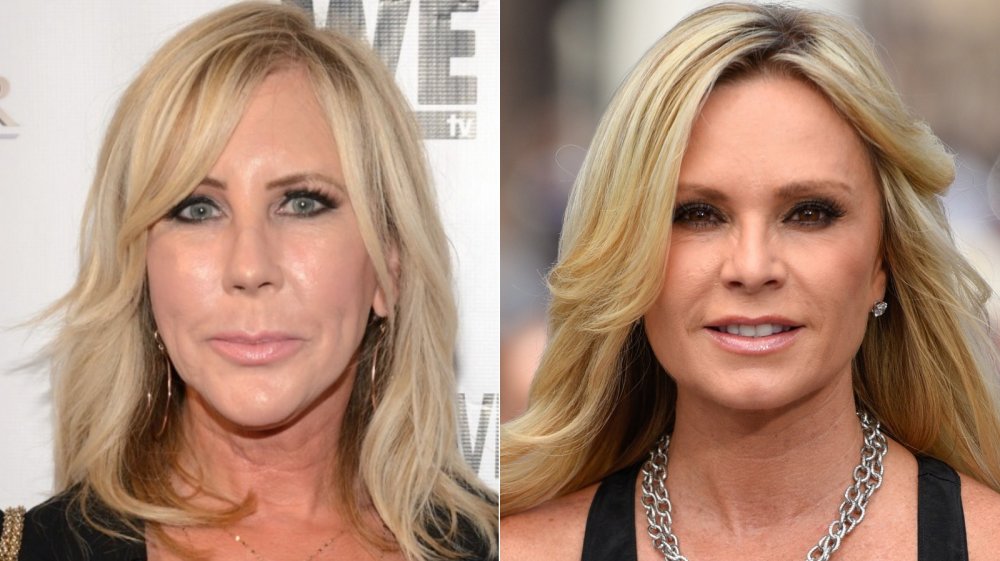 Donna Ward/Getty Images
Real Housewives of Orange County fans were shocked in early 2020 when OG cast members Vicki Gunvalson and Tamra Judge announced their departures. Vicki was the first to make her official announcement on Instagram on Jan. 24, 2020, and Tamra followed up the very next day with a statement of her own. Vicki and Tamra were among the most notable and popular housewives on RHOC. Additionally, at the time of her departure, Vicki was the last original cast member who had been with the franchise since the first season, per Digital Spy. Tamra earned her veteran status after appearing on the show for 12 years.
Known for her outspoken personality, Vicki had been a standout and fan favorite on the show over the years. Meanwhile, Tamra certainly had a solid fan base of her own, which is why many are still wondering why the RHOC vets decided to exit stage left. Well, according to Vicki and insiders, the Bravolebrities were not here for their demotions on the show. 
Vicki Gunvalson took her demotion in stride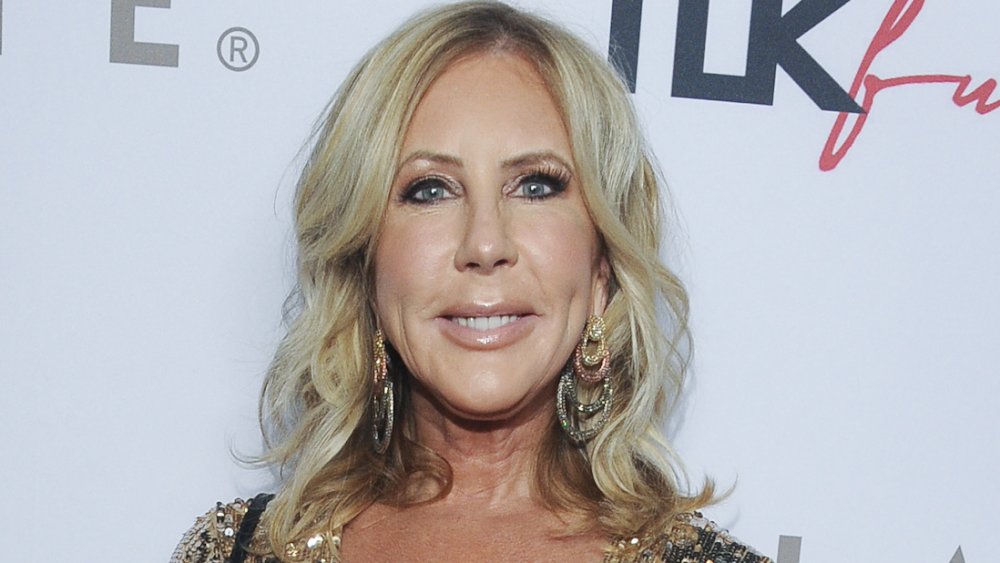 Amy Graves/Getty Images
Overall, Vicki Gunvalson seemed to be more accepting of her gradual removal from The Real Housewives of Orange County. According to E! News, the 14th season of the reality show "saw Vicki featured as a 'friend' of the cast, as opposed to a full-fledged Housewife," which meant that she had little to no camera time with the other ladies. During a RHOC reunion special in December 2019, Vicki revealed that her demotion left her feeling like a "has-been," per E! News. She then sent out a message to her fans confirming her removal from the show that helped to make her a household name. 
"I will always be the OG of the OC," she declared when announcing her exit on Instagram in January 2020. At the time of the announcement, Vicki also teased some of her future projects. "I've been working on new projects that will be exciting, empowering and inspirational," she shared. "My podcast with Westwood One will be launching soon and I will have much more to say about this on 'Whoop it up with Vicki.'" She also made sure to ask her fans to stick with her on "[her] new journey," adding, "please stay tuned."
Tamra Judge hit the unfollow button on the cast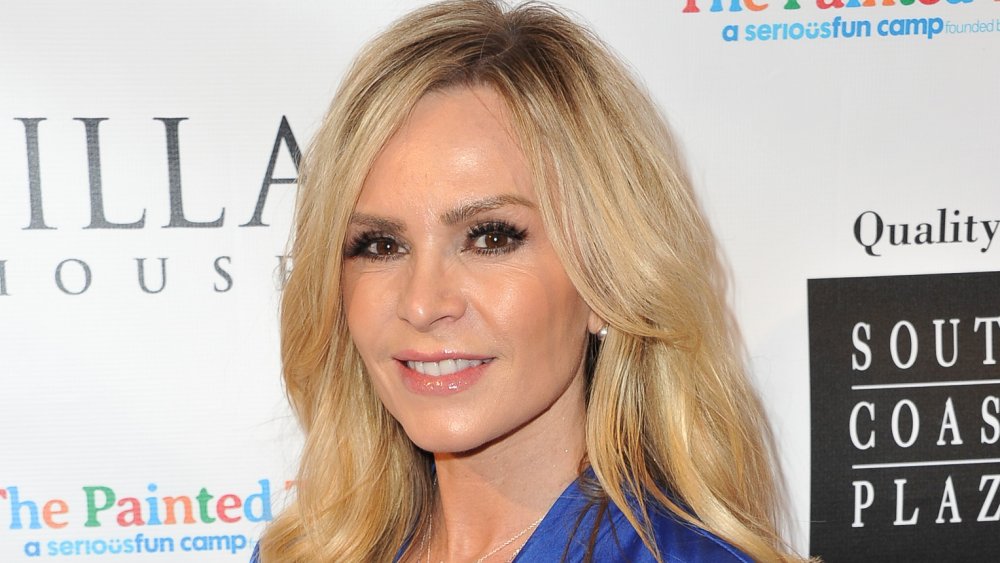 Allen Berezovsky/Getty Images
On the flip side, Tamra Judge appeared to take her dismissal a bit harder. Per The Blast, she unfollowed all of the other Real Housewives and Andy Cohen. Tamra also sent out a short, to the point statement announcing her exit. According to Radar Online, Tamra decided to leave the show after learning she would only appear in three episodes during the show's 15th season.
"Bravo bosses wanted Tamra to be a bridge from the old cast to the new in season 15 and she refused," a source told the outlet. "She was even more than demoted to a friend role. She'd have very little camera time. And it meant she would earn next to nothing in reality TV terms." Per the outlet, Tamra would've gone from the $900,000 per season she was used to earning to just $60,000 overall for three episodes. "It was humiliating," the source said. "So Tamra walked away."
After being a full-time housewife on the reality show since Season 3, Tamra announced her departure in a short Instagram post. "It's been a wild 12 years," she wrote in the caption. "But it's time for me to move on. I'm sad to go but very excited about my future. Love you guys." Vicki Gunvalson hopped in the comments to offer her support while making a nod toward both of their futures. "We have shared so many great and not so great times together and it has been the ride of our lives," she said. "Thelma and Louise .... now where do you want to go?!"