The Tragic Death Of Robert Redford's Son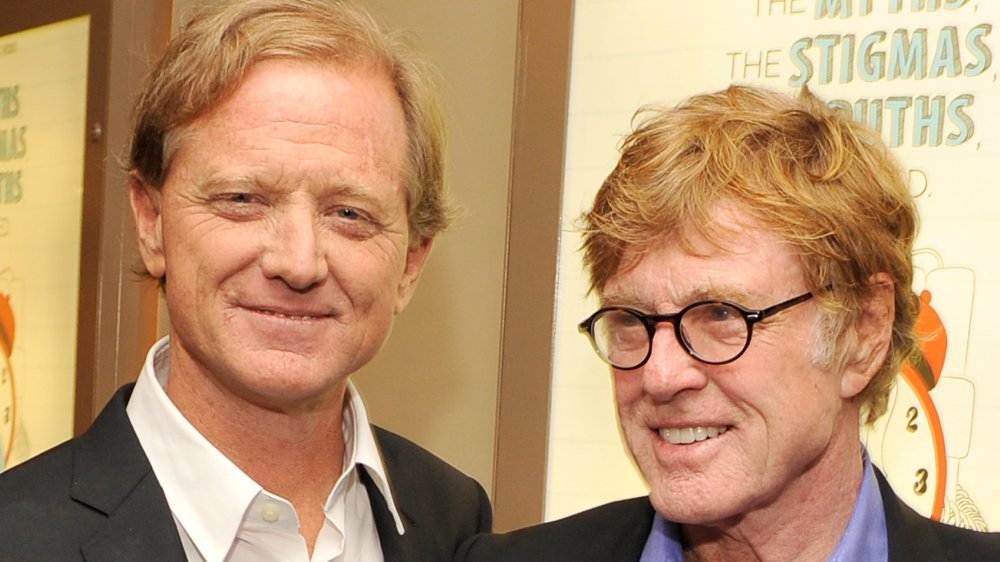 Stephen Lovekin/Getty Images
Throughout his decades-long career Hollywood icon Robert Redford has enjoyed continued success on- and off-screen. From leading man to Oscar-winning director, the octogenarian hasn't let his age stop him from revolutionizing the film industry. Yet, while Redford's legacy will always be something to celebrate, the beloved actor and his family are currently mourning the death of his son James, who passed away on Oct. 16, 2020 at age 58.
Robert's rep Cindi Berger told People that the actor is "is mourning with his family during this difficult time and asks for privacy." Berger added, "The grief is immeasurable with the loss of a child. Jamie was a loving son, husband and father. His legacy lives on through his children, art, filmmaking and devoted passion to conservation and the environment."
James' wife, Kyle, confirmed that he passed away from bile-duct cancer in his liver when she posted an emotional tribute to her late husband on the day of his death. "Jamie died today. We're heartbroken. He lived a beautiful, impactful life & was loved by many. He will be deeply missed," Kyle posted on Twitter. "As his wife of 32 yrs, I'm most grateful for the two spectacular children we raised together. I don't know what we would've done w/o them over the past 2yrs."
While Kyle told The Salt Lake Tribune that James had been battling his recurring liver disease for the last two years, James spent much of his life battling liver issues, too.
Robert Redford's son James battled liver issues for much of his life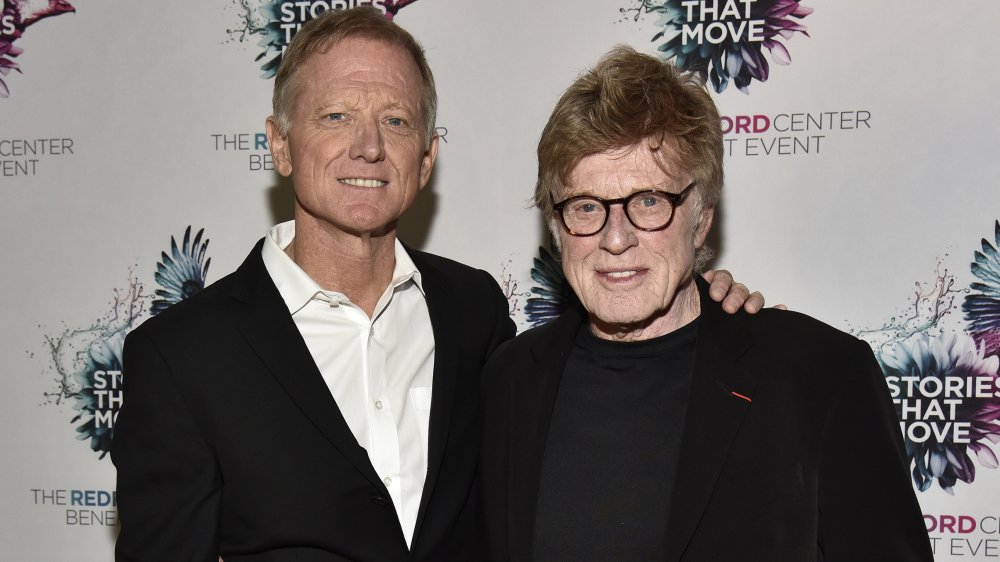 Tim Mosenfelder/Getty Images
According to James Redford's IMDb biography, the son of legend Robert Redford was diagnosed with Primary Sclerosing Cholangitis, a rare autoimmune disease that affects the liver, at an early age. By 1993 James had undergone two liver transplants, which ultimately inspired the filmmaker and screenwriter to establish the James Redford Institute for Transplant Awareness, a nonprofit organization dedicated to producing films that educate people about organ and tissue donation (per The Guardian).
"I come from a long line of storytellers, so the idea of being compelled to make sense of things is essential to who I am and how I see the world," James said, per The Redford Center, another nonprofit James created alongside his father in 2005, which focuses on producing films and providing grants to filmmakers who direct films that touch on climate change and the environment. "Our role has always been to take complicated issues that are important and challenging and render them coherent, digestible, and hopefully inspiring so people can get engaged."
But, as his wife Kyle told The Salt Lake Tribune, James' liver disease returned two years ago and then, in November 2019, they learned he had developed bile-duct cancer while awaiting another liver transplant. James is survived by his wife Kyle and their two children, Dylan and Lena; his parents, Robert Redford and historian Lola Van Wagenen; and his sisters, Shauna Redford Schlosser and Amy Redford.