TV Pitchmen Shamed By Scandals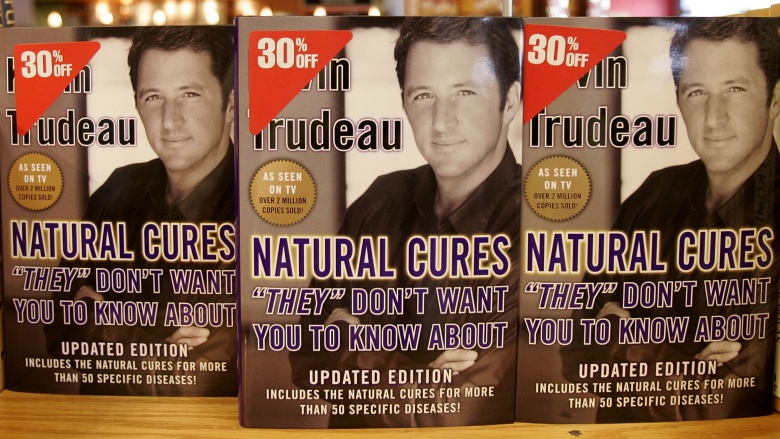 Getty Images
Convincing you to pick up your credit card and order junk that you absolutely don't need is an art mastered by TV pitchmen. They're charismatic, energetic, and, most importantly, trustworthy. Whether they're convincing you that their book can cure cancer, or that eating sandwiches is a fantastic diet, the company behind those smiling faces has a ton invested in the public perception of their spokespeople. That's why when scandals hit, these professional hucksters get thrown to the wolves faster than their products end up in Walmart bargain bins. Here's a list of some of TV's most recognizable salespeople whose limited-time careers have already expired.
Vince Offer - The ShamWow Salesman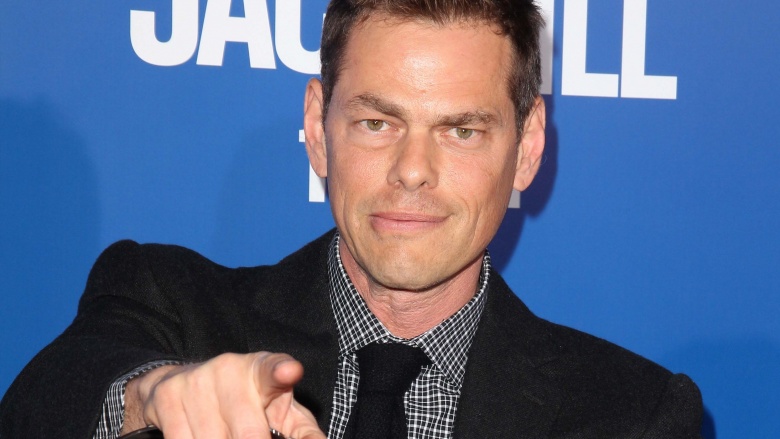 When the ShamWow commercial first hit the airwaves, nobody knew if they actually needed a towel that could absorb a small pond or why the guy trying to sell it forgot to take off his headset from working the Burger King drive-thru. Somehow, Vince Offer's quick-talking, seemingly effective demonstrations worked like a charm, and the ShamWow took off. Offer quickly got behind another product, the Slap Chop, a sharp blade on the end of a spring, which was perfect for salads and removing the tip of any finger you may not be fond of. His reign atop the infomercial game was short-lived, and ended after he got into an altercation with a prostitute in Miami. The details of the incident were sketchy, and neither Vince or his lady friend ended up being prosecuted, but nobody was buying what he was selling after that. His comeback product was a special lint roller that you and nobody else has ever heard of, because the technology experts who decided tape on a stick needed an upgrade apparently also felt they needed the suave charisma that only a man who's epically bad at paying for a date possesses. So really, that was a marriage made in fail-heaven.
Billy Mays - The OxiClean Overdoser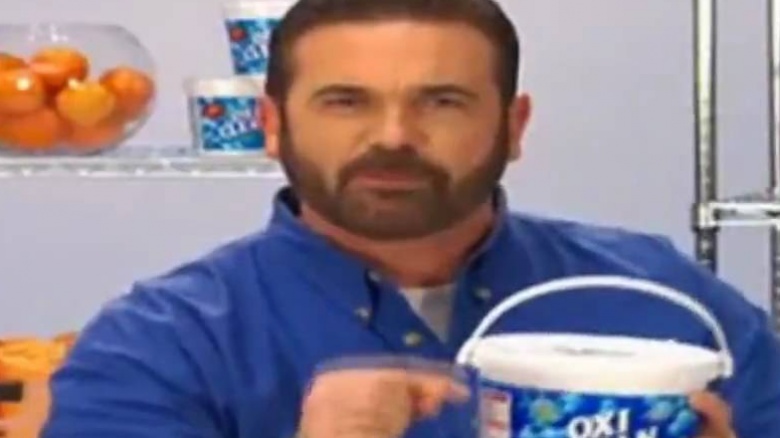 We'll just go on record right up front and say that OxiClean is actually pretty amazing. They could have gotten Darth Vader, Skeletor, or even Dick Cheney to sell it and people would have been like, "Yeah, I hate that guy, but have you seen how this stuff works on wine?!" Anyway, Billy Mays, the Sharpie-bearded king of all pitchmen, sold somewhere around 80 bajillion tons of the stuff. He didn't stop there, selling other cleaning supplies and plenty more infomercial-y products like "Engrave-it: A tool to engrave your name on any metal surface," because who hasn't needed one of those in a pinch? Mays was at at the height of his career when he unexpectedly died at the age of 50 from complications related to heart disease. The toxicology report suggested that cocaine played a role in his death. Outraged, Mays' family got a second examination which refuted the initial finding that suggested drugs were a factor, but that headline didn't have nearly as much juice as the drug rumors. Sadly, Mays was scandalized in death over what might be an egregious error, but has nonetheless left a lasting shadow on his legacy in the world of home shopping.
Jared Fogle - The Subway Sleezeball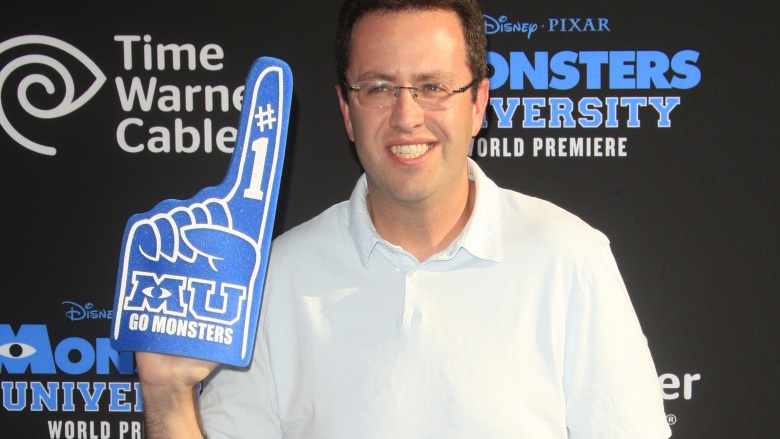 Where the question of Billy Mays' scandal might always remain, Subway spokesman Jared Fogle already plead guilty to some awful stuff. If you haven't yet heard, suffice it to say, it has to do with kids—and we won't get into more detail than that, just in case you're digging into an Italian B.M.T. on your lunch break. When the FBI investigation became public, starting with a raid on Jared's house, Subway started removing all photos and references to Jared from their stores weeks before his actual plea. That basically marked the beginning of the end for the guy who overcame obesity and became a beloved symbol of hope for many, but who apparently had a few other personal demons he was grappling with.
Youree Dell Harris - The Misfortunate Miss Cleo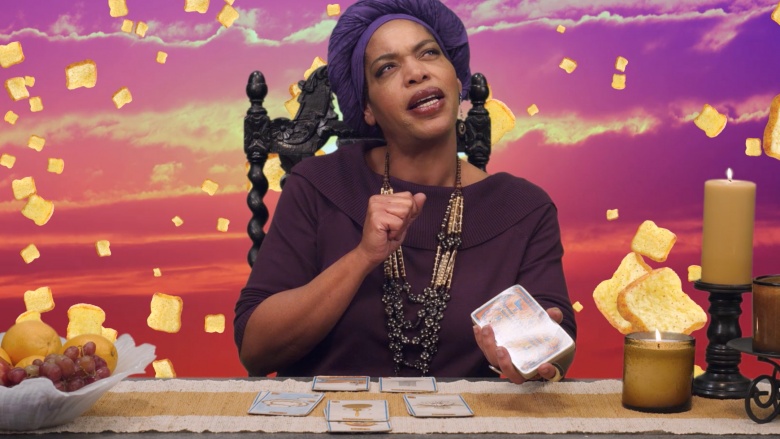 Miss Cleo's accent was about as believable as her Tarot readings. By trade, Miss Cleo is an actress and spokeswoman who's real name is Youree Dell Harris, which admittedly doesn't have a very mystical ring to it. Then again, had she used it, we doubt it would have swayed any of her gullible callers as to the authenticity of her psychic abilities. Inexplicably, the Miss Cleo schtick lasted three years before an FTC lawsuit eventually forced her parent companies, Access Resource Services, Inc. and Psychic Readers Network, Inc., to stop trying to collect a half billion dollars in charges they racked up on callers' phone bills. Granted, the lawsuit was entirely predicated on the technicalities of shady billing practices, and not, you know, the fact that psychics aren't real. But hold on a second, Harris never faced any legal consequences. Could it be that she foresaw the court case and knew that she'd get away with it the whole time?! Well played, Cleo. Well played. And, in a delicious twist, Harris was hired by General Mills in 2015 to reprise her Miss Cleo character to sell French Toast Crunch Cereal. Shortly thereafter, the Psychic Network sued General Mills for copyright infringement. The fun just doesn't stop with Miss Cleo.
Ben Curtis - The Dell Dude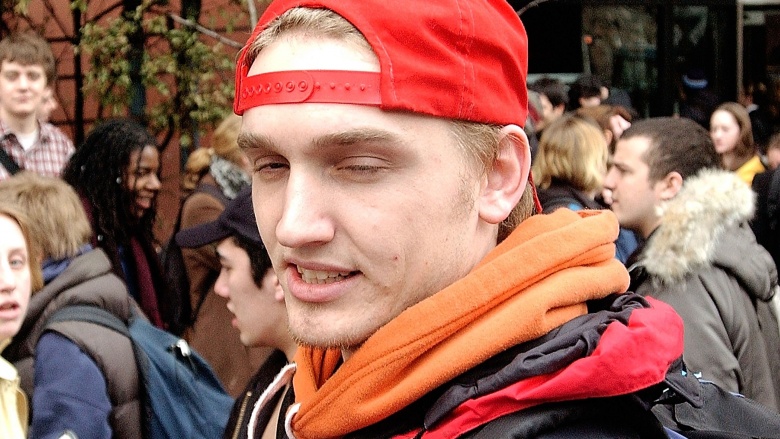 Getty Images
Who would have thought the world's dumbest, most annoying slacker would become the face of a computer company? It happened to Slacker Steve, in the early 2000s, who sold Dell computers with all the enthusiasm that a steady diet of recreational drugs can muster. We should note that Steve's reign happened around the same time that Dell's rival PC-maker, Gateway, was using the equally ridiculous ad strategy of talking cows. So maybe it was just a weird time to sell computers. Anyway, after making over 20 commercials in which he uttered his famous, "Dude, you're getting a Dell" line, actor Ben Curtis was caught in Lower Manhattan, wearing a kilt, attempting to buy marijuana from a dealer who was being tailed by an undercover cop. It was a shock to absolutely no one, but Dell fired him immediately due to their zero tolerance drug-use policy for employees. We have to wonder if the company secretly hated "Slacker Steve" as much as commercial viewers eventually did, and celebrated Curtis' arrest as the perfect reason to ditch him.
Kevin Trudeau - The Miracle Solution Man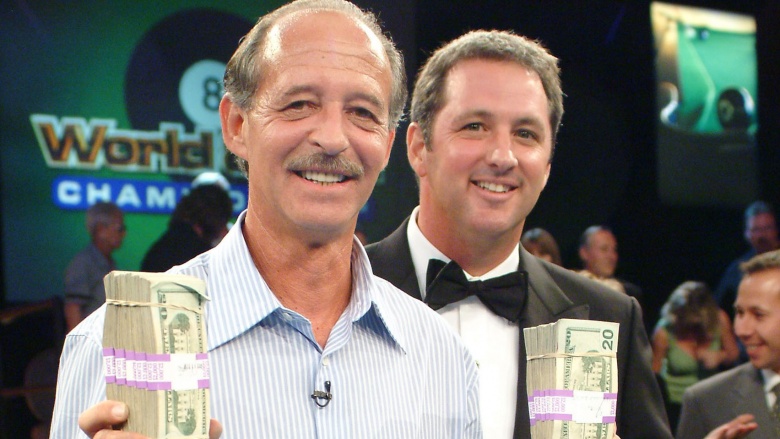 Getty Images
Kevin Trudeau was the secret information guy. You may remember his They Don't Want You To Know About books that covered everything from natural cures to weight loss to financial planning. Before becoming the answer to everyone's problems, Trudeau actually served time in federal prison for larceny and credit card fraud. Granted, that was the early '90s and he did his time, so it's possible that he got out of the clink, reformed, and truly became an all-knowing self-help guru. With outlandish claims like his supposed body-pH-related cancer cure, and the still-popular (though thoroughly debunked) hCG diet (which has adherents ingesting the extract of a hormone found in the placenta of pregnant women), it would seem Trudeau went right back to his scamming days. The SEC, FTC, and the New York Consumer Protection Board all agree with that characterization, as they've all successfully sued Trudeau, levying him with millions of dollars in fines and barred him from appearing in infomercials related to the weight-loss books. After not paying his fines, having most of his assets seized, and appearing in the exact infomercials he was barred from appearing in, Trudeau finally landed in jail in March 2014. With a ten year stretch ahead of him, we're sure he's already at work on Prison Secrets They Don't Want You To Know About.