Kim Kardashian Tied Up, Robbed At Gunpoint Inside Paris Hotel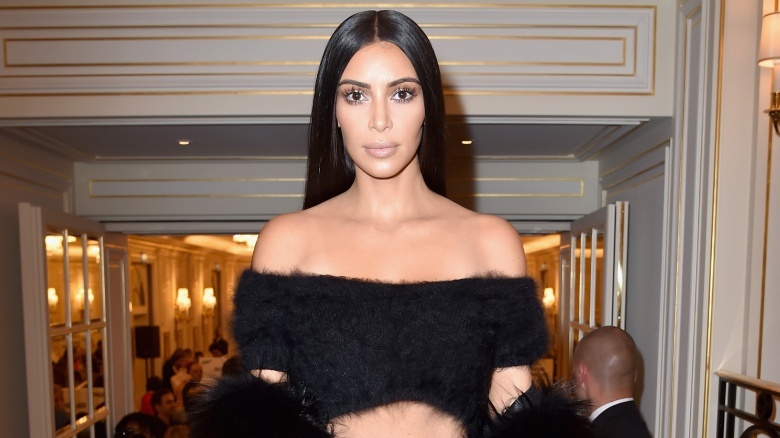 Getty Images
Kim Kardashian was robbed at gunpoint inside her hotel room in Paris, France, by five masked men pretending to be police officers, People magazine is reporting.
The incident reportedly went down in the early morning hours of Oct. 3, 2016. According to the report, the five men stormed The No Address Hotel at 2:30 a.m. Paris local time and "threatened the concierge," forcing the concierge to let them into Kardashian's room. From there, they tied Kardashian up and locked her in the bathroom as they stole two cell phones and about $10 million worth of jewelry, including a $4 million ring, according to People.
TMZ added that at least two of the gunmen "bound and gagged" Kardashian using handcuffs and tape and placed her into the bathtub. The 35-year-old reality TV star—who was in town for Paris Fashion Week—reportedly "begged them to spare her life, telling them she had babies at home." Kardashian's two children—North, 3, and Saint, 9 months—were "not involved" in the incident, People later confirmed.
Kardashian—who just prior to the robbery was Facetiming with her brother, Rob, and his fiancée, Blac Chyna—was able to break free from the restraints and called for help after the gunmen left her hotel room, according to TMZ. "She is badly shaken but physically unharmed," a source told People. A source for TMZ added that Kardashian is describing the incident as "the worst moment of [her] life."
According to People, Kardashian's husband, Kanye West, was performing at the Meadows Music & Arts Festival in Queens, N.Y. when he got word of the robbery. "I'm sorry, I'm sorry. Family emergency, I have to stop the show," he told the crowd before abruptly leaving the stage.
"Due to a family emergency, Kanye West was forced to end his performance towards the end of his set. We appreciate the great show he put on for fans to close out the inaugural Meadows Festival," a festival statement later read (via People). "Our thoughts are with West and his family."
Kardashian has since left Paris on a private jet, according to People. She gave a statement to investigators before leaving her hotel with a police escort.