George Clooney Reveals Why He Turned Down The Notebook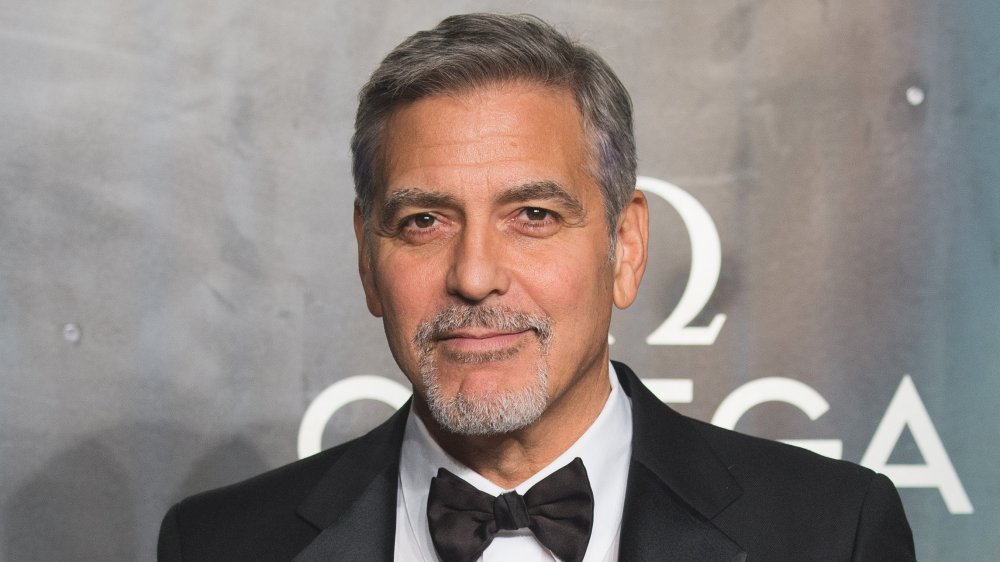 Jeff Spicer/Getty Images
Many romance movie lovers have imagined themselves in the shoes of Noah and Allie of The Notebook countless times. From their kiss in the rain to their dance under the stars, to the "if you're a bird, I'm a bird" line, the Nicholas Sparks novel-based film has captured the hearts (and tear ducts) of fans since 2004.
The movie's mega-success is in part thanks to its leading stars, former real-life couple Ryan Gosling and Rachel McAdams. The film followed the characters' love story from young to old, with James Garner and Gena Rowlands playing an older version of the lovebirds. It's tough to imagine the iconic movie without Gosling, no?
So understandably, fans' interest got piqued when in October 2020, actor George Clooney revealed to Entertainment Weekly that he had turned down The Notebook about a decade before the Gosling-McAdams led film got made. "We bailed out," said Clooney, "and I think 10 years later they made it." So what made the star jump ship? We reveal the answer below.
George Clooney would have played a young Paul Newman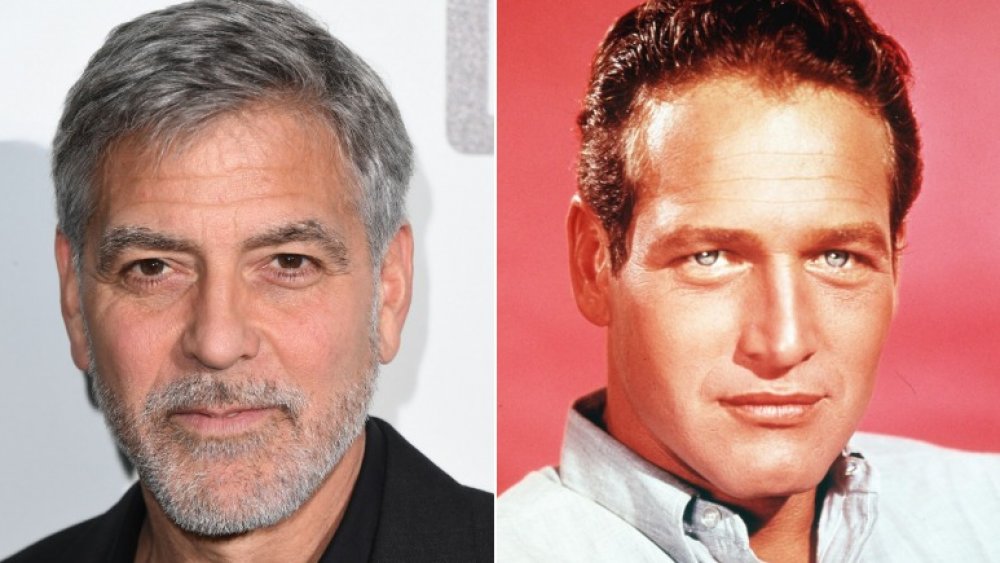 Stuart C. Wilson, Photoshot/Getty Images
George Clooney has been considered a Hollywood hunk for years, but could he have pulled off a young Noah in 2004's The Notebook? According to him, the answer is no. But first, let's hear how the movie was supposed to play out. "I was going to do a movie years ago called The Notebook, that Ryan Gosling actually did, and I was going to do it with Paul Newman," said the Gravity actor in an interview with Entertainment Weekly. "I was playing the flashback and Paul Newman was the old guy." (Sadly, Newman — who starred in The Color of Money and Cool Hand Luke, to name a few projects — died in 2008).
Clooney was speaking to the publication about his film The Midnight Sky in which he is the old guy, with actor Ethan Peck playing his younger self. Casting a younger version of Clooney reminded the actor just how hard that process was for The Notebook. "Paul and I talked about doing it, and we were sitting there one day and I was looking at him and I go, 'I can't do this movie, Paul,'" said Clooney to EW. "He was like. 'Why?' I was like, 'Because everybody knows what you look like at 30 years old. You got blue eyes, I got brown eyes. You're too famous at 30 for me to be playing you at 30, it's never gonna work.' And he's like, 'I guess you're right.'"
Was he right? We'll let fans decide that one.