This Is Why Matthew McConaughey Almost Disappeared From Hollywood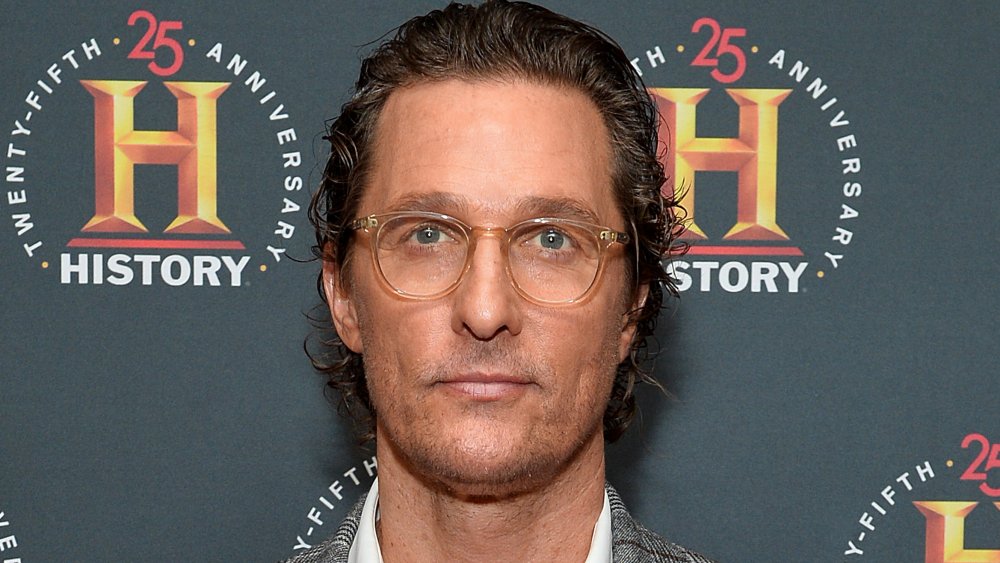 Noam Galai/Getty Images
Matthew McConaughey is nothing if not an actor with a brand. From his catchphrases ("Alright, alright, alright," anyone?) to his general demeanor and fashion sense, it's difficult to think of another actor with such a defined image (and smell). After his breakthrough role in Dazed and Confused, McConaughey established himself as one of Hollywood's most bankable and consistently employed stars. That quality, however, eventually turned from an asset into a liability for the actor. 
By the 2000s, the once-diverse role offerings eventually morphed into a string of romantic comedies like The Wedding Planner, Failure to Launch, and Ghost of Girlfriends Past. McConaughey acknowledged this pattern in his 2020 memoir Greenlights, writing (via The Hollywood Reporter), "The romantic comedies remains my only consistent box office hits, which made them my only consistent incoming offers." He added, "In the tabloids, the industry and the public opinion, I became the shirtless, on-the-beach rom-com guy." 
While that string of movies brought him commercial success, it also became an oppressive box for the actor. Breaking out of that box became a gamble that nearly cost his career.
Matthew McConaughey felt like 'an entertainer, not an actor'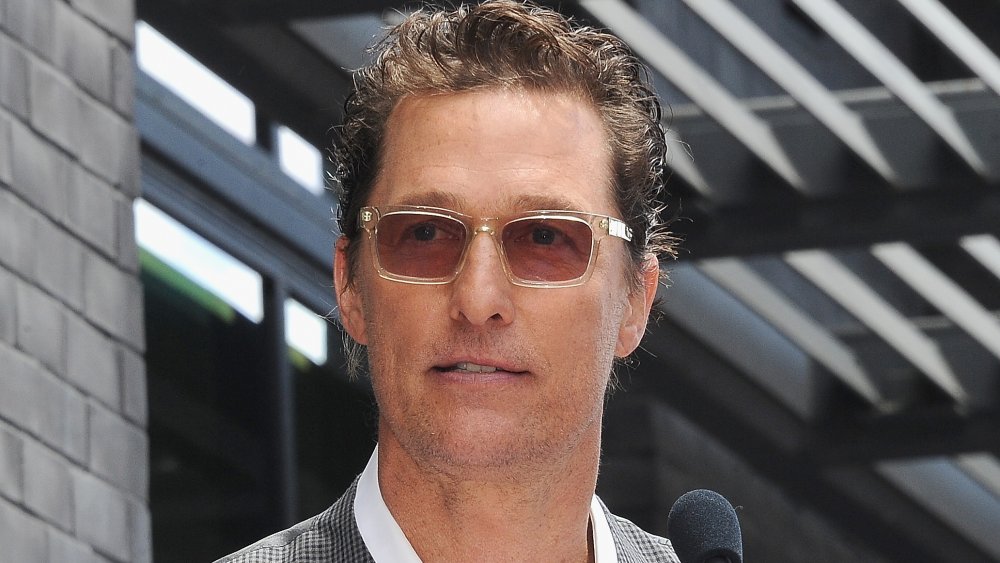 Albert L. Ortega/Getty Images
Matthew McConaughey acknowledged that while his string of romantic comedies served a purpose for him —"their paychecks rented the houses on the beaches," he cracked in his 2020 memoir Greenlights (via The Hollywood Reporter) — they began to feel like a box that he couldn't break out of, making him feel like "an entertainer, not an actor."
In 2008, McConaughey informed his agent that he would not be taking any more parts in romantic comedies, which he described as a big risk. McConaughey wrote, "In Hollywood, if you pass on too many projects, they may quit asking," adding, "If you ... turn your back on what you're successful at, the industry can turn its back on you." The actor reportedly got "dozens" of offers for romantic comedies, with one salary being as high as $14.5 million, but turned them all down. 
McConaughey's theory that they would stop offering roles proved correct, and they did, eventually, stop offering, keeping him from making a movie for nearly two years. "For twenty months I did not give the public or the industry any more of what they had banked on me to give them," the actor wrote.
Of course, we now know that his gamble paid off. McConaughey eventually starred in Dallas Buyers Club, earning the Academy Award for Best Actor, which led to more dramatic roles. While his artsier films haven't quite matched the commercial success of his rom-coms, McConaughey wrote: "I was an actor, an artist. And that satisfied me. My career was full."