The Real Reason Ryan Seacrest Was Missing From Live! With Kelly And Ryan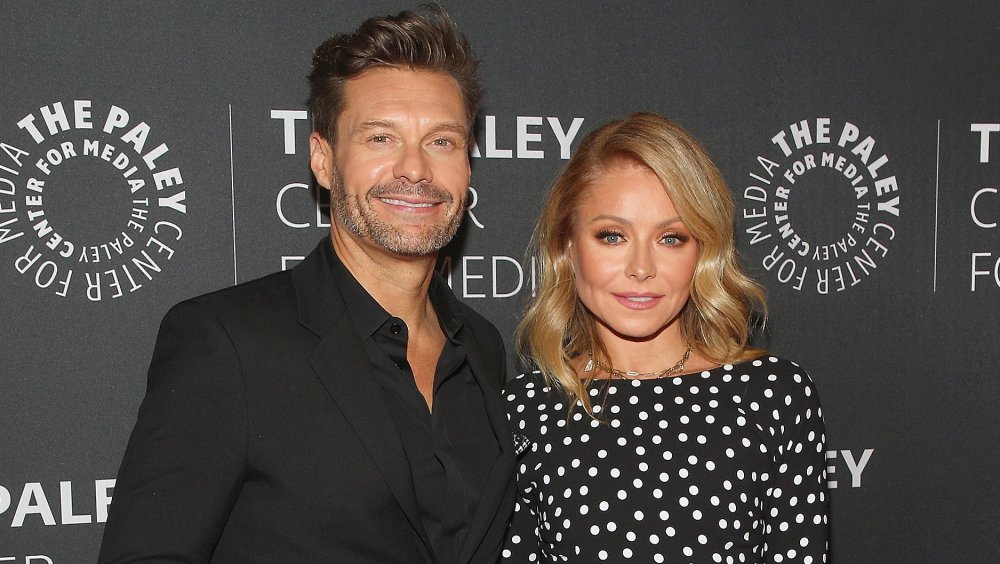 Astrid Stawiarz/Getty Images
Live! With Kelly and Ryan fans finally learned the reason why Ryan Seacrest was absent from Kelly Ripa's side for a few days. Showing a sign of the times, he was urged to stay home from set as he awaited the results of a COVID-19 test.
"We have all of these new restrictions now, so this is one," Ripa explained in a video on Instagram on Oct. 20, 2020. "We have to wait until [the test] comes back negative before he can get in here. It's public health. We take it seriously." Previously, concerned viewers of Live! were only told "Ryan took the day off," via the show's official Instagram.
According to a source cited by Extra, Seacrest was reportedly asked to sit out of the show because he had a "minor cough," and the show's production wanted to take "an abundance of caution." Fortunately, the test came back negative, and Seacrest was back behind the host desk on Oct. 21. "Thank you for covering, following the strict protocol," he told Ripa on air (per People), adding, "Got the negative test results for COVID. Makes you feel very good."
Meanwhile, some fans pointed out that Seacrest received a flu shot the prior week, which could have been the source of his cough. "It's not [a] coincidence. It makes you feel crummy," one fan tweeted. However, this is not the first time Seacrest's health has been at the center of attention. Keep reading to see why people believed he had a stroke earlier in 2020.
Why fans thought Ryan Seacrest had a stroke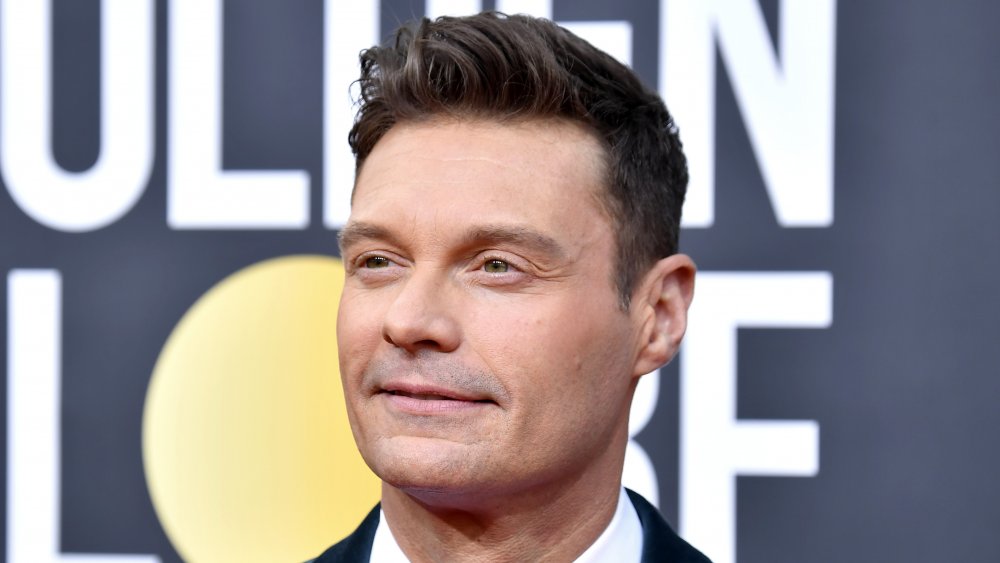 Frazer Harrison/Getty Images
It's no showbiz secret that Ryan Seacrest leads a busy life. Even amid the coronavirus pandemic, he was juggling four hosting gigs: Live! With Kelly and Ryan, American Idol, On Air with Ryan Seacrest, and the Disney Family Singalong specials. Most people would be tired from such a hectic schedule, so it was understandable when Seacrest took a day off from Live! With Kelly and Ryan after the American Idol finale in May 2020.
However, fans were quick to assume something was far worse than the need of some good old R&R. Toward the end of the American Idol finale, it was noticeable that Seacrest had an irritated eye and was having a tough time reading the teleprompter. Without missing a beat, fans took to Twitter to express their concern for his health. "Is Ryan Secrest okay? Did anyone else notice something was wrong with his eye?" one fan wrote.
The concern led to a rumor that the famous host had a heart attack while on air. However, Seacrest's representative quickly stated to People that he did not have "any kind of stroke" and was simply adjusting to his "new norm" as a work-from-home host. "He has been juggling three to four on-air jobs over the last few weeks and he's in need of rest," the rep continued. "So today he took a well-deserved day off."
Similarly, Seacrest's co-host, Kelly Ripa, is also rarely out of work. However, she has had mixed reasons for her own unplanned absences.
The reasons Kelly Ripa has been absent from Live!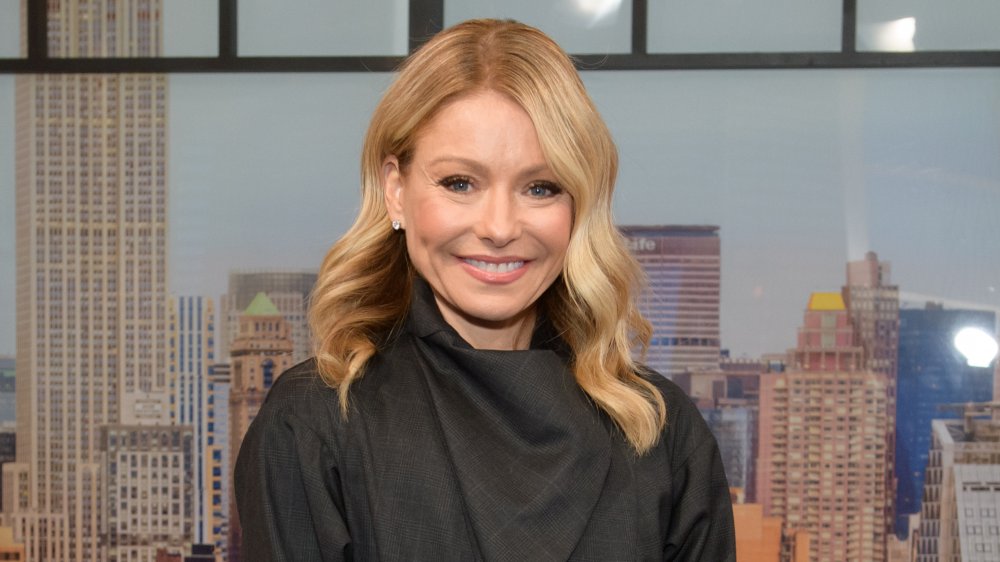 Noam Galai/Getty Images
Kelly Ripa does not like missing work, and that was evident in September 2019, when other Live! With Kelly and Ryan staff members urged her to see a doctor after she tried powering through an obvious sickness. "I was doubled over," the mother-of-three explained upon returning to the show after missing two days (via People). "In my mind, I was standing upright and I looked great. And I kept thinking, 'Wow, you know what, I'm a trooper. You would never know I'm sick.' And they were like, 'Are you dying?'"
However, Ripa once removed herself from Live! for a full week after learning her then-co-host, Michael Strahan, was leaving to anchor for Good Morning America. Ripa was reportedly shocked because she was informed of the decision only thirty minutes before the news went live, according to CNN. Upon her return, she addressed the elephant in the room. "I needed a couple of days to gather my thoughts," Ripa said (via the Los Angeles Times). Noting that apologies had been made, she added that her subsequent discussion with ABC revolved around "communication, consideration, and most importantly respect in the workplace." Ripa, at the time, had worked for the network for 26 years. She also discussed Strahan, saying she "couldn't be prouder" of what they accomplished together.
Ryan Seacrest joined Live! in 2017, and this dynamic duo has since been popular among viewers. Now, let's hope precautions over their health is the only reason they separate.