Who Is Heather Gay From Real Housewives Of Salt Lake City?
The latest entry in the Real Housewives universe is The Real Housewives of Salt Lake City. While you may have had preconceived notions regarding these women, those perceptions were thrown out the window when Bravo dropped the series' trailer. 
Salt Lake City is where the headquarters of The Church of Jesus Christ of Latter-day Saints is located, but the stars of RHOSLC are affiliated with varying religions. As a result, and judging from the trailer, religion will be front and center during the season. One of the women who is Mormon — or "Mormon-ish," as she describes herself in her Bravo bio — is entrepreneur Heather Gay. In the trailer, Heather states, "I'm a purebred pioneer Mormon," but also remarks, "It is so hard to be a good Mormon." 
If you were worried that this would be a tame season, well, in the trailer alone, the women of RHOSLC do not seem to hold anything back. They speak out against racism, open up about their infidelity, and even call out their co-star, Mary Cosby, for marrying her step-grandfather. Basically, the trailer is a doozy: the stars are shown to be drinking, dancing on stripper poles, having a wedding ceremony, and crying at graves. Can we also talk about the scene in which three of them are seen in bathtubs on the side of a mountain yelling at one another? Reality TV is wild! 
Keep on reading to find out how Heather Gay plays into all of the drama.
Heather Gay may be the 'shadiest' of all on The Real Housewives of Salt Lake City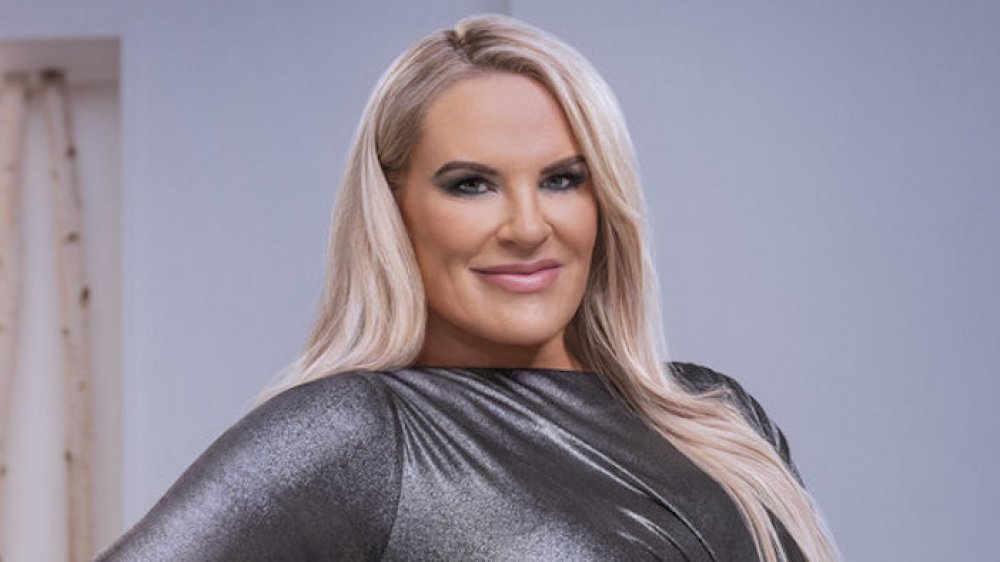 Chad Kirkland/Bravo
One of the most seemingly relatable stars of The Real Housewives of Salt Lake City is Heather Gay. According to her Bravo bio, she used to be "married to Mormon royalty for 11 years." Since her divorce, however, she has "distanced herself from the church." The mother-of-three is also the co-owner of a Med-Spa business, Beauty Lab and Laser, which many of the RHOSLC housewives apparently "frequent." So, look for that location to pop up throughout the season.
While currently on a "journey of self-discovery," Heather is "[finding] her voice" in her post-divorce world. Deemed to be the life of the party by a few of the other housewives — and by herself — Heather was also named the "shadiest" housewife by her co-stars. In an exclusive Bravo Insider video shared in October 2020, fellow Real Housewives newbie Lisa Barlow explained, "Heather is like a tornado, she likes to shake things up, spin things around, and then it usually ends in destruction." 
Basically, it seems as though we can count on this housewife to be at the center of a lot of this season's drama. Will Heather Gay find her voice and love on The Real Housewives of Salt Lake City? In the wise words of Andy Cohen, we'll just have to watch what happens when the show premieres on Nov. 11, 2020.