Whatever Happened To The Women Of Flavor Of Love?
We may receive a commission on purchases made from links.
They were some of the wildest women ever to hit reality television. What have the ladies of Flavor of Love been up to since vying for rapper Flavor Flav's heart between 2006 and 2008? Let's start with the show's most infamous contestant...
Tiffany New York Pollard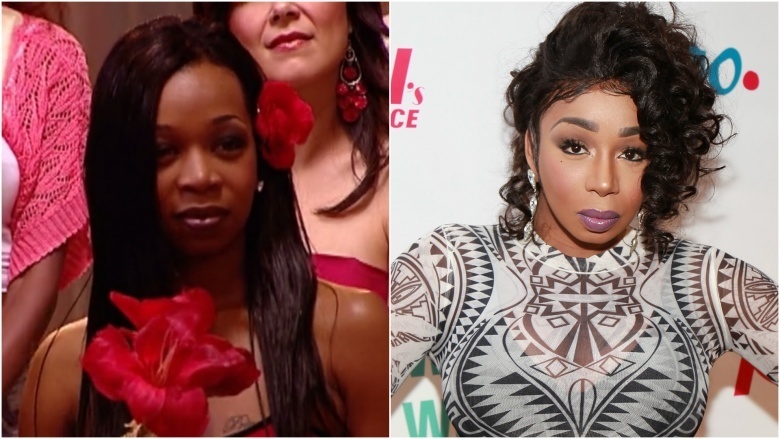 After getting dumped (twice!) by Flavor Flav, Tiffany "New York" Pollard became the star of her own series of reality shows on VH1, including the Flavor of Love-esque dating series I Love New York. Her relationship with the network cooled off after a few years, possibly due to the tragic events surrounding another network reality personality, Ryan Jenkins, who allegedly murdered his wife, then committed suicide, in 2009. Pollard herself hinted at a connection during a 2011 interview with VladTV, when she repeatedly referenced an "unfortunate event" that resulted in certain projects being removed from the network's schedule.
In recent years, Pollard showed signs of a comeback, thanks to appearances on reality shows such as Botched, Family Therapy with Dr. Jenn and Celebrity Big Brother: U.K. In 2017, she even landed her own TV series short for VH1, Brunch with Tiffany (Get it?) as well as a small role in Sharnkado 5: Global Swarming. So, things are looking up?  
Brooke Pumkin Thompson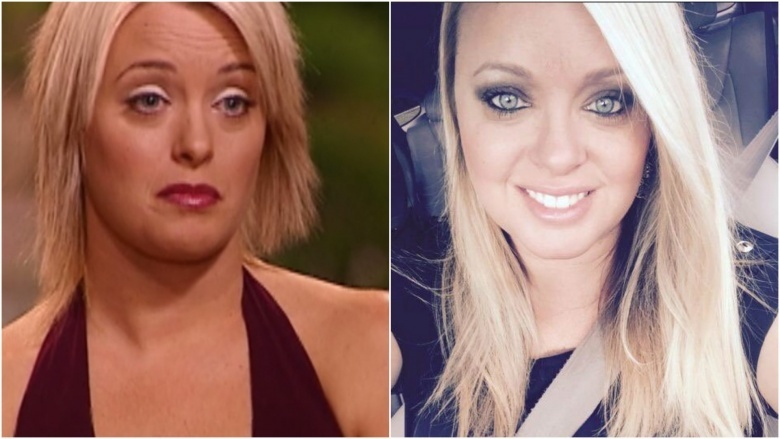 After Flavor of Love, Brooke "Pumkin" Thompson appeared in multiple VH1 reality shows, including Charm School and I Love Money, and she even appeared on the Playboy channel series Foursome before returning to her hometown of Bakersfield, Calif. "I have a real job now," she said with a laugh in a 2016 interview with VH1. "I work for an accounting firm. Booooring!"
In that same interview, Thompson revealed she's still single with no children. She also confessed that stepping away from the spotlight was not her choice. "I would still be on reality TV if [someone was] still doing those types of shows," she said. "Not to say that I would never do reality television again because I would totally do it again."
Amid the Flavor of Love hoopla in 2006, Thompson lost her job as a substitute teacher. "She is a victim of her own celebrity," a spokesperson for Kern High School told Bakersfield.com after it was revealed she had been removed from the district's list.
Nicole Hoopz Alexander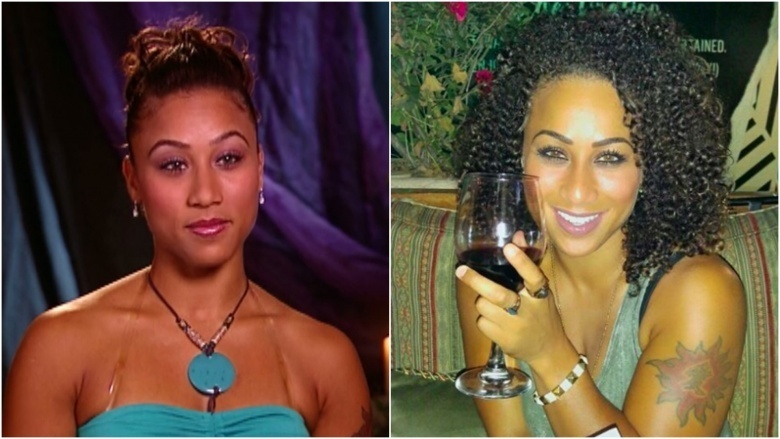 Although her relationship with Flavor Flav didn't last long, Season 1 winner Nicole "Hoopz" Alexander soon found love with another famous man, basketball icon Shaquille O'Neal. According to the The Boston Globe, the couple started dating in 2010 and eventually got engaged before calling it quits in Aug. 2012.
In a July 2016 interview with XONecole.com, Alexander revealed she'd been dating UFC fighter Ovince St. Preux for a little more than a year. "I took a chance on love again, even after the past, which is really hard," she said. "But he is so patient and I love him to death for that. To be able to just be there and to still be okay with me letting all that go. And still loving me."
On the professional side, as of 2015, Alexander has been running a clothing boutique in Knoxville, Tenn. She also told Parle Magazine in 2016 that she was launching "a new champagne and wine collection," as well as developing an app called Survival of the Fittest, which she described as "Zelda meets Minecraft." But Alexander still seems to have love for camera as well. She and her sisters starred in the Oxygen reality series It Takes a Sister in 2015, and as of fall 2016, she said she was still trying to produce other reality TV projects around her home state. According to her IMDb page, Alexander is also currently working as a professional actress, with a role alongside Ice-T and Coco in the film King Dog.  
London Deelishis Charles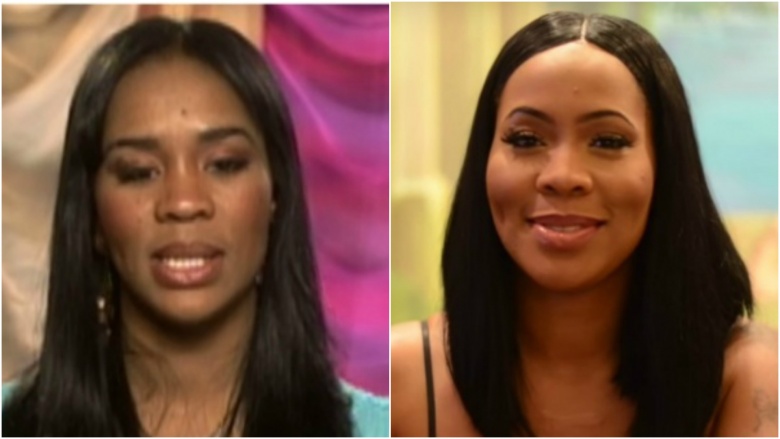 Much like Alexander, Season 2 winner London "Deelishis" Charles' relationship with Flavor Flav quickly fizzled. She dabbled in a few Hollywood projects, including an attempt at a recording career and a line of jeans, before landing a gig as the morning host on Radio 1's Hot 107.5 in Detroit. "I am getting older ... I want something in entertainment that's going to have longevity—and radio's just that," Charles told VH1 in 2015. "I look at people like Tom Joyner or Steve Harvey, Howard Stern, even Wendy Williams who started in radio. And my mom's been in gospel radio for the past 28 years."
As for relationships, Charles reportedly welcomed her second child with then-husband Orlando Gordon in 2010. They later divorced. Gordon is serving a more than 15-year sentence after being indicted on federal drug charges in 2012, according to the U.S. Drug Enforcement Administration.
Charles has since been linked to rapper Wiz Khalifa and Stevie J, and she has implied that she hooked up with Drake.
Larissa Bootz Hodge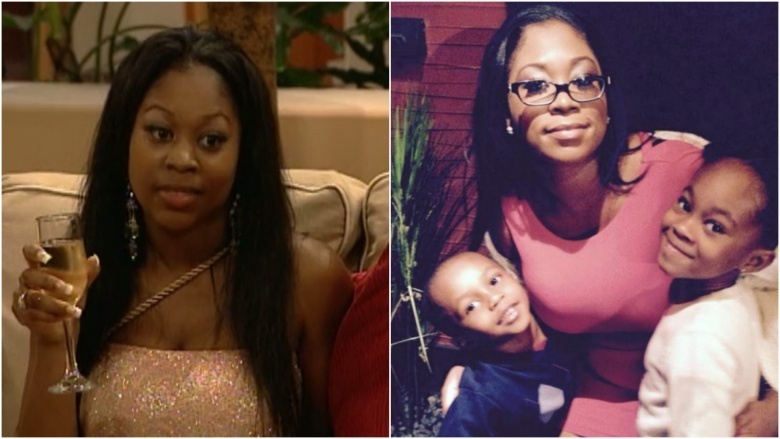 Larissa "Bootz" Hodge—who was arguably best known for her heated feud with Pollard—appeared on VH1's Charm School, like so many of the Flavor of Love alumnae. Her reality-show days seemingly over, Hodge is now a proud mother of two and living as a single mom in Las Vegas. "I am collecting my checks, going to school to get a degree in business," she told VH1 in 2015. She added: "What people don't know is I was in a car accident two and and a half years ago so I have not been able to continue my position as a reality [personality] because of injuries and legal reasons."
In a February 2016 interview with Catch the Tea, Hodge said she couldn't elaborate on the accident due to subsequent legal entanglements, but she did reveal that she was still planning a Hollywood comeback, which she was preparing for by taking acting and voiceover classes.    
Shay Buckeey Johnson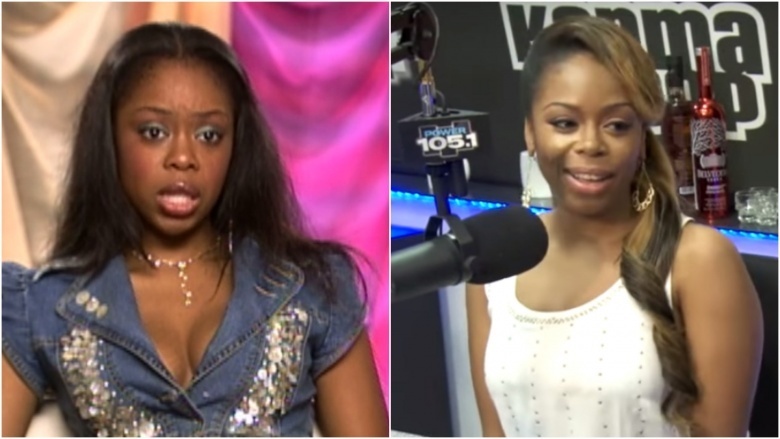 After appearing on Charm School, Shay "Buckeey" Johnson returned to VH1 in 2012 with a stint on Love & Hip Hop: Atlanta. She then launched her own line of luxury hair extensions called Shay J Bliss, and eventually found her way back to VH1 again in 2018 when she joined the cast of Love & Hip Hop: Miami. 
She's also undergone something of a body transformation, having lost 35-40 pounds in recent years after what she described as a period of depression. "I decided to get my mind right first, get into fitness and health—I transitioned my life to what it is now, and you're gonna see my journey," she said in a December 2017 promo for her new reality gig. 
According to her TVOM, Johnson has also dabbled in acting, radio, and charity work, and other entrepreneurial projects.
Saaphyri Windsor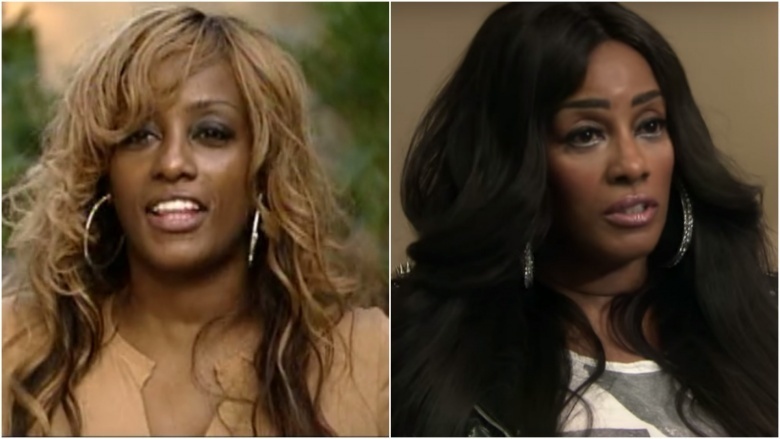 Although she was only on one episode of Flavor of Love, Saaphyri Windsor's infamous "lip chap" moment was enough to make her super popular with fans and earn her a spot on Charm School, where she walked away with the winning prize of $50,000. According to VH1, Windsor launched a unisex lip balm line, then served time in jail for identity theft, and was released in 2010. She returned to reality television in 2014 on the E! series Botched to remedy her various plastic surgeries.
Of her brief stint on Flavor of Love, Windsor told VH1: "My feelings were very genuine for Flav. I believe we would have definitely become serious had I stayed in the house longer."
Becky Buckwild Johnston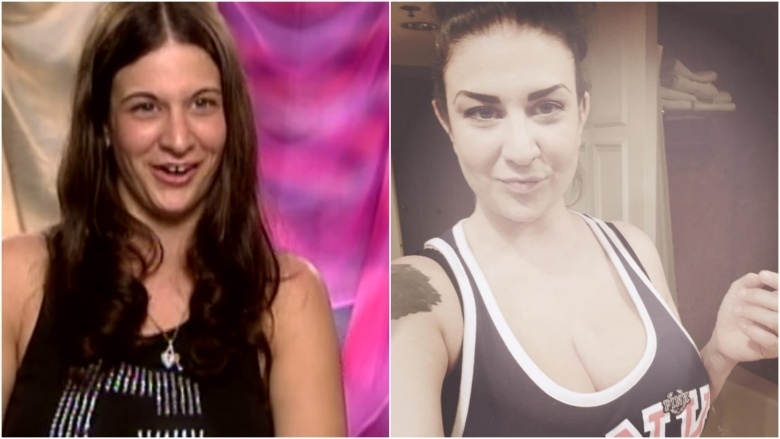 Becky "Buckwild" Johnston appeared on two VH1 reality shows after Flavor of Love: Charm School and I Love Money. As of 2015, VH1 reported she was a manager at a toy store and "loves it." She's also super-active on social media. You can follow her on Twitter and Instagram. Incidentally, while speaking to VH1 in 2015, Johnston alleged Flavor Flav actually had a girlfriend the whole time they filmed Flavor of Love Season 2. Talk about a reality check.
Schatar Hottie Sapphira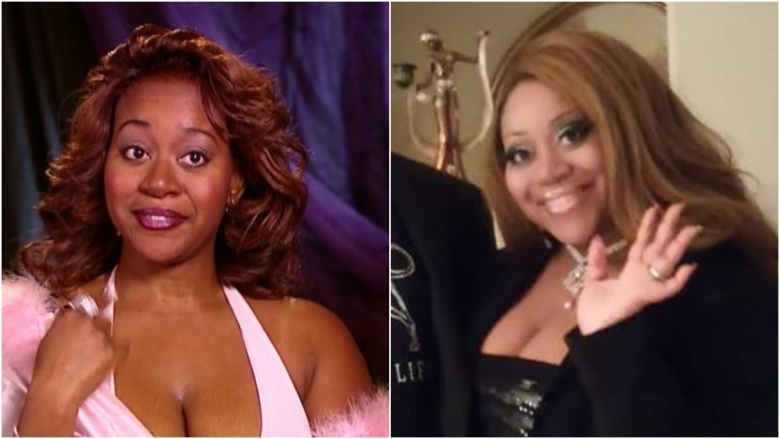 Schatar "Hottie" Sapphira's last stint with reality TV was in 2007 on VH1's Charm School. Six years later, she married Maxie Collier, a filmmaker and publisher, and together they founded New Vista Studios, which according to Sapphira is "a tech company with a media component that creates mobile apps, animated content, documentaries, interactive educational content and movies."  
In 2015, they co-authored the book Amazing Red Carpet Survival Guide: How To Be Focused and Aware When Strutting Your Stuff for the Paparazzi. Their most recent venture is the five-part musical short film Amulet of Love, which they released on YouTube, as well as a merch line to go along with it. Under the pen name Star Sugarman, Sapphira also released the first novel in her Kinky Perfect trilogy in 2017, titled The Kinky Side of Perfect: Trilogy Book I: The Story of a Good Girl's Erotic Introduction to the Profitable Webcam World.
Asked by VH1 if she had any regrets about being on Flavor of Love, Sapphira said, "I am honored that my face and name and voice are recognized globally. I stay humble because this kind of influence in pop culture is power."
Leilene Smiley Ondrade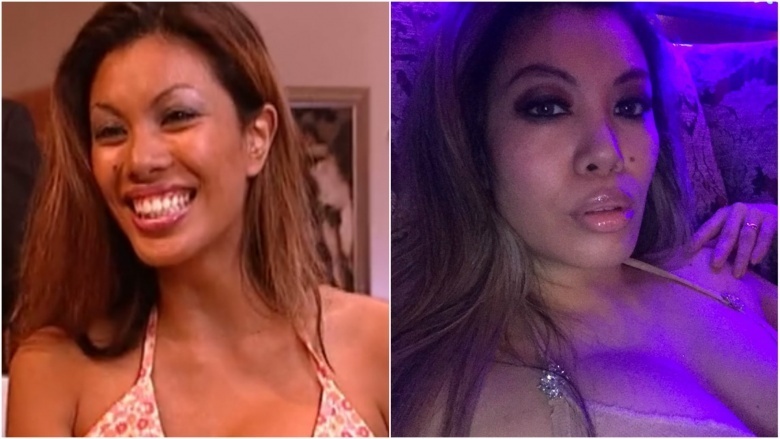 According to VH1, Leilene "Smiley" Ondrade—who appeared on Charm School and I Love Money—has been busy managing her daughter's career "and juggling [hers] at the same time." She said she still models and is also getting a "post-graduate degree for a double major in cinema film studies and computers." Oh, and she also had this to say: "Yes, once in a while I'll throw a dart board at a map and pick a strip club and just work there and not tell anyone a damn thing about myself and show up in a town explore it a bit and work a couple nights just because I feel like a fat old cow and it's nice to know I still got it." Good for her?