Nikki Bella's One Regret About Her Breakup With John Cena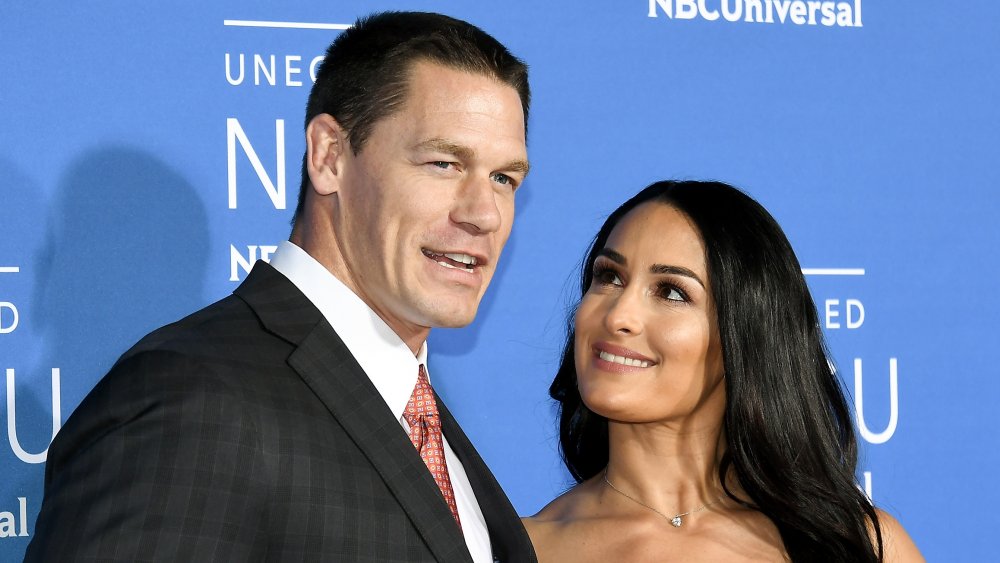 Dia Dipasupil/Getty Images
Although Nikki Bella is happily engaged to fiancé Artem Chigvintsev and is loving being a mother to their son, Matteo, the former professional wrestler admitted that it can be bittersweet to look back on her time with ex-fiancé John Cena.
While the exes shared many great memories during their six-year romance, she revealed she regrets how things between the two ended. Despite Nikki's remorse, it seems like everything worked out for the best. After splitting up in April 2018, both Nikki and John have moved on to loving relationships. In fact, John tied the knot with girlfriend Shay Shariatzadeh in a private ceremony on October 12 after a year of dating. "He is a romantic," a source told People magazine, adding the pair "knew they would marry, so the [private ceremony] wasn't a surprise. He just wanted to do it out of the limelight."
Keep reading to find out the one regret the brunette beauty has about her breakup with her former colleague turned companion.
Breaking up in the public eye is never easy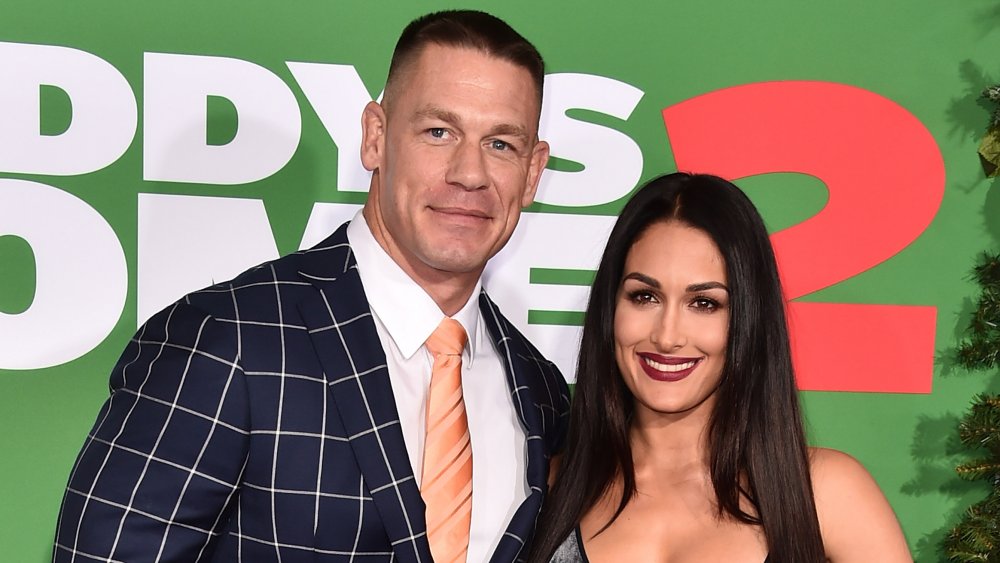 Alberto E. Rodriguez/Getty Images
Thanks to Nikki Bella's big platform and reality TV show, Total Bellas, the new mom was able to share her story with her large following — but that wasn't the case for her ex. "The one thing I really regret about showcasing the breakup is that no one got to hear [John's] voice, and it just seemed so one-sided," she told Health in December 2019. "I felt like that wasn't fair to him because he was on this journey with us from the beginning."
Nikki previously opened up on the same topic during a 2019 episode of The Bellas Podcast, saying, "I felt bad, because I felt like I embarrassed him. I felt like I disappointed him. She also revealed that she started going to therapy "weekly" as a result of the breakup.
Although John never got to tell his side of the story, Nikki raved to Health about his character. "What people don't realize is that John never took one paycheck from Total Bellas. It was beautiful—he was fully there to support me. I'll never forget his support and his love," she said of his selflessness. "That's what made me sad — I don't want to say it became the Nikki show, but in a way it did because you didn't get to see John anymore."
Their breakup was hard on Nikki's family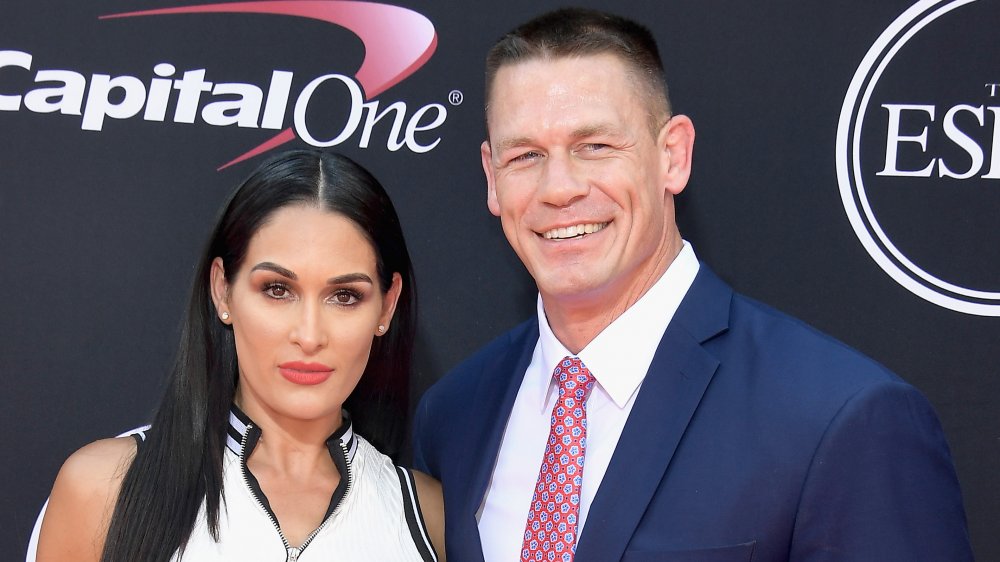 Matt Winkelmeyer/Getty Images
After six years as a couple, it's no surprise their families were very involved in their relationship and saddened by their split. "My family loves John. I love John—he's such an amazing person," Nikki Bella continued to tell Health, adding, "The timing was off. But I love my family for that—they have never once been pro Nicole in this, and that is what has helped me grow. I didn't have my family coddling me."
Twin sister Brie Bella thought the exes were making a "big mistake" by going their separate ways. "I did for a long time because they were just such a lovely couple, and I thought they were such a perfect match," the mother of two told Health. "But then, after the breakup, I started seeing that they both wanted different things. So then I approved of the breakup."
Despite going their separate ways, Nikki revealed she's happy for her ex and his relationship with Shay Shariatzadeh, and that started on the day John's new relationship hit the tabloids. "He's one of the people ... who's made me an amazing person," Nikki said on The Bellas Podcast in April 2019. "But because of how sad I made him, and how much I felt like I hurt him, when I saw the big smile on his face in the paparazzi photos, I felt happy for him. ... As long as John is happy, I'm happy. But let me tell you, she breaks his heart? Wow. I will rack attack her in a heartbeat — still protective of that man." 
While Nikki may have some regrets about how the romance ended, it's clear she will always have John's back.