Shawn Mendes Reveals His Songs Inspired By Camila Cabello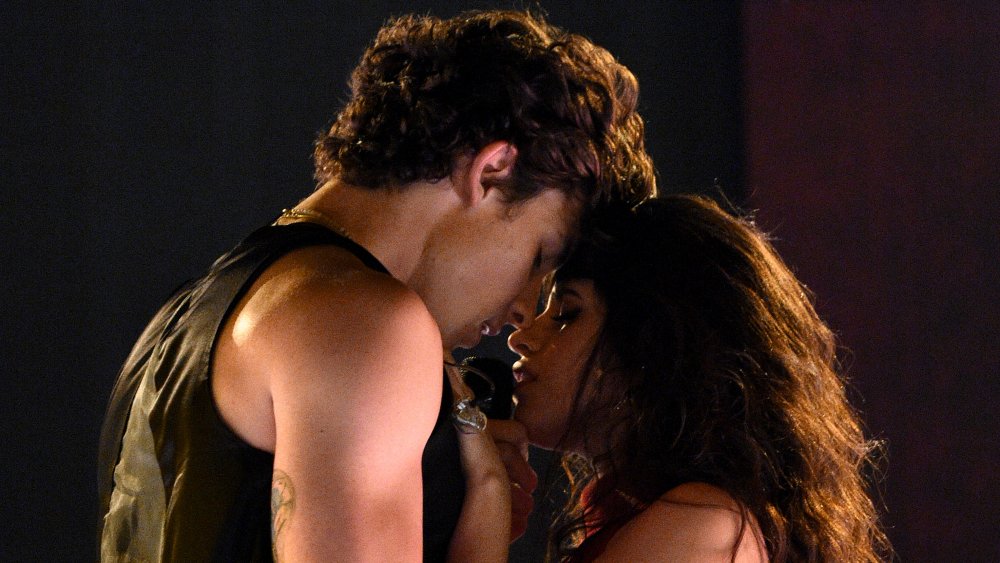 Kevin Mazur/ama2019/Getty Images
Shawn Mendes and Camila Cabello confirmed their romance in 2019, to the delight of the millions of fans. With both Mendes and Cabello making their mark as pop superstars, it was only a matter of time until inquiring minds wondered if any of their hit songs were about each other. With Mendes' Netflix documentary In Wonder, pop lovers can rest easy with an answer.
The artist's documentary follows his life as a 22-year-old world touring pop singer. "This isn't a story about a famous musician, this is a story about a guy growing up," said Mendes in the preview to the doc, which is named after his fourth studio album, Wonder. Fans of the "Treat You Better" singer — and the doc — get a close look at his music writing process, the affirmations he says to himself each day, the pressures he faces on the "104 show tour," and his love life with former Fifth Harmony member Camila Cabello.
About that last thing; Mendes also makes a pretty startling revelation about just how much of his music is inspired by Cabello. Hint: it's a lot. 
Shawn Mendes says every song is about Camila Cabello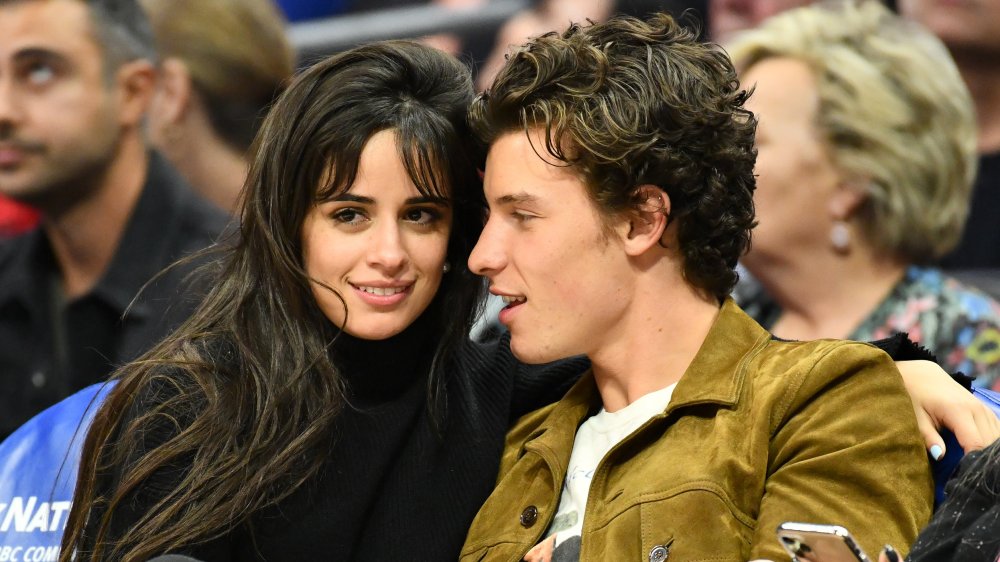 Allen Berezovsky/Getty Images
Shawn Mendes' documentary, In Wonder, features appearances from his famous girlfriend, pop singer Camila Cabello. Aside from the couple's ever-so popular No.1 single "Senorita" taking over the pop airwaves in 2018, Mendes reveals in his documentary that even though his songwriting career stretches back years before the couple connected romantically, Cabello had been serving as his muse the whole time. "My song comes on the radio or something and I'm like, 'Everything's about you. They're all ... They have always been about you,'" said Mendes in the preview to the documentary following his time on tour. "She goes, 'What do you mean?' I'm like, they're all about you. Like every song I've ever wrote."
Although fans will have to watch the documentary to find out the "Havana" singer's response to the romantic reveal, we can only imagine Cabello was pleasantly surprised. According to People, the couple has spent much of 2020 apart as the former Fifth Harmony member films Cinderella. But you know what they say, distance makes the heart grow fonder.