The Tragic Death Of Omarosa's Brother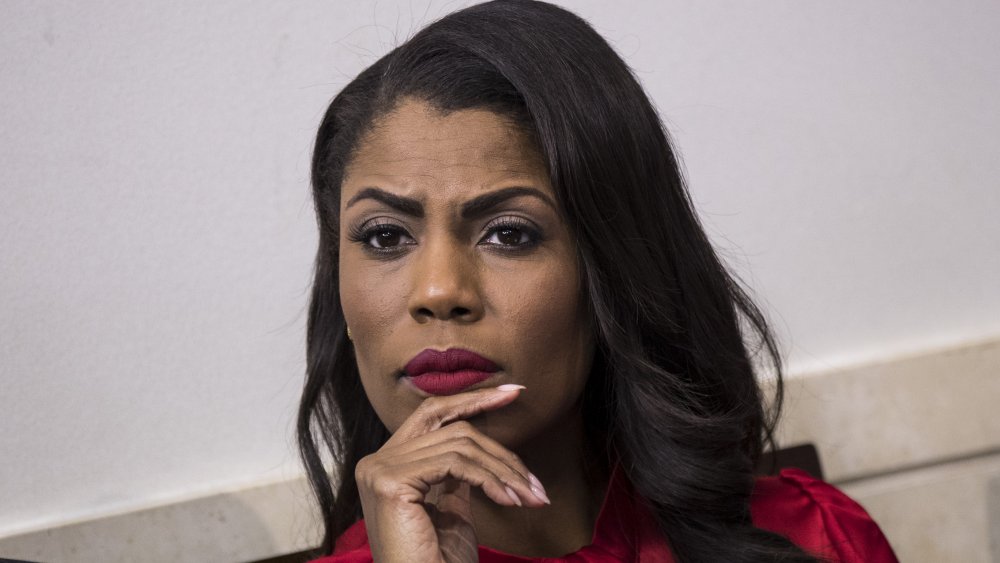 Drew Angerer/Getty Images
Omarosa Manigault Newman has lived her life in the public eye. In 2004, she rose to fame on the first season of The Apprentice and also appeared on the seventh season of the show in 2008 and on the All-Star Celebrity Apprentice in 2013. After Donald Trump was elected president, USA Today reported that Omarosa was named director of communications for the Office of Public Liaison. While news broke that she had nabbed the gig in January 2017, by December 2017 she had resigned, per USA Today.
After leaving the White House, Omarosa released a tell-all book titled Unhinged: An Insider's Account of the Trump White House, which was quite critical of Trump. Just before the book's release, the former star of The Apprentice released secret tapes she had recorded while working in the White House, per CNN. While Omarosa's life has been full of successes and failures, nothing could have prepared Omarosa for the death of her brother, Jack Manigault Jr.
Omarosa's brother was murdered by his girlfriend's ex-boyfriend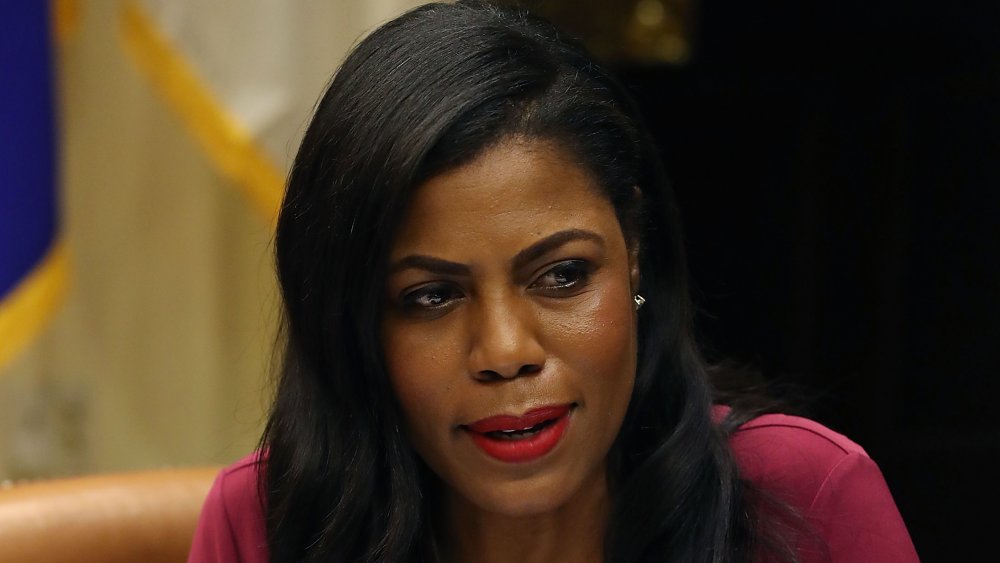 Mark Wilson/Getty Images
At the age of 40, Omarosa Manigault Newman's older brother, Jack Manigault Jr., was murdered, per People. At the time of his death, Manigault Jr. was reportedly asleep in his bed with his girlfriend. According to a local newspaper called the Vindicator (via CBS News), Manigault Jr.'s girlfriend's ex-boyfriend, Marco Cardenas, broke into the house in the middle of the night, forced his way into the bedroom, and shot Manigault in the head. Despite being struck on the head with Cardenas' gun, the woman was not seriously injured.
"We thank everyone for their amazing outpouring of support surrounding the tragic death of my brother Jack," Omarosa said in a statement (via CBS). "We loved him unconditionally and we were so proud of him when he turned his life around and gave his life to God two years ago." In April 2012, Cardenas was convicted of murdering Manigault Jr. and received a sentence of 21 years to life in prison, WFMJ reported. 
Sadly, this is not the only tragedy Omarosa has experienced. According to The Atlanta Journal-Constitution, when she was just seven years old, her father was murdered. In July 2012, Omarosa's then-fiancé, The Green Mile actor Michael Clarke Duncan, suffered a heart attack. Despite Omarosa performing CPR and calling 911, The New York Times reported that Duncan died two months later. Hopefully, all of the tragedy she experienced in her life is behind Omarosa and she can continue living a happy life with her husband Pastor John Allen Newman.