Why New Yorkers Are Fuming Over Trump's Debate Remark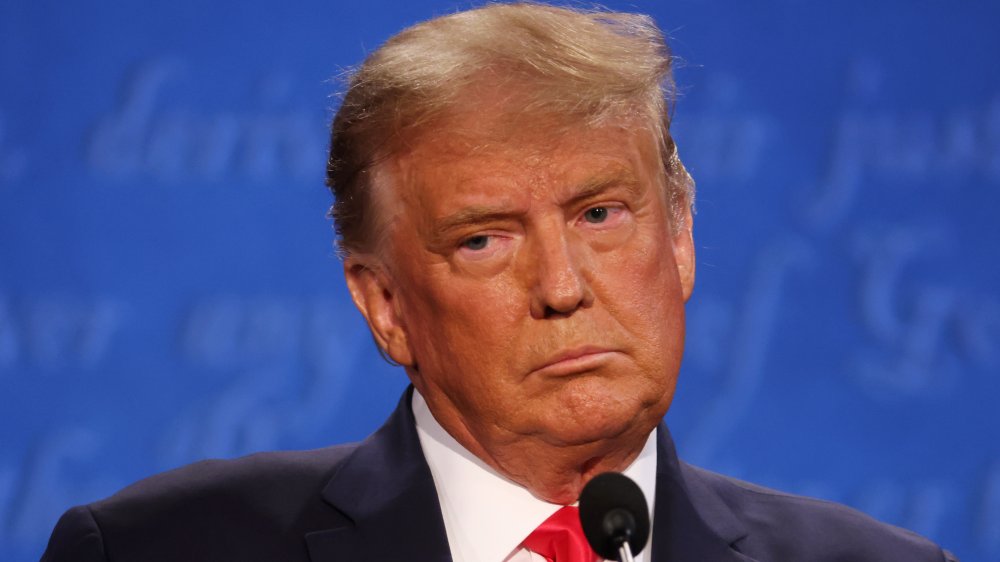 Justin Sullivan/Getty Images
President Donald Trump has said on more than one occasion that, in light of Covid-19, New York City has become a ghost town. During the second and final presidential debate ahead of the 2020 presidential election, he claimed, yet again, that the largest city in the United States had fallen apart due to the pandemic, with people fleeing the city and the economy collapsing. Specifically, the president called New York City a "ghost town" during the debate with Democratic presidential nominee Joe Biden.
Trump — who has property in New York and has spent an abundance of time there over the years — also called the city his home, despite filing official paperwork in 2019 calling Florida his permanent residence, according to The New York Times. Nevertheless, the combination of comments about New York quickly incited ire among New Yorkers on the internet during the debate, both from New Yorkers who don't want him in their city and residents defending the city against being called a ghost town.
New Yorkers on Twitter adamantly claim the city is not a ghost town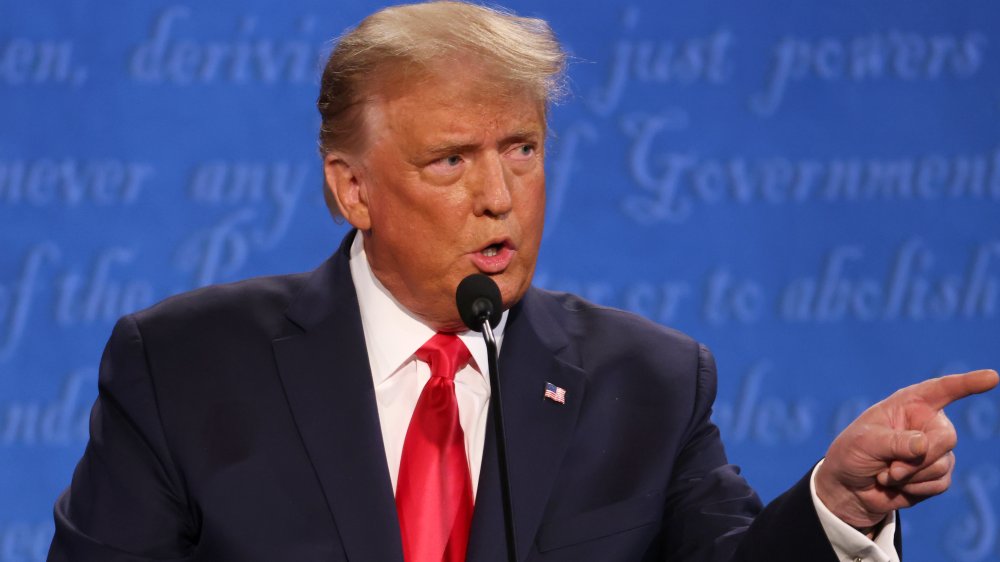 Justin Sullivan/Getty Images
During the presidential debate on Oct. 22, 2020, President Donald Trump mentioned the thousands of New Yorkers who left the city in 2020 amid the coronavirus pandemic. While statistics verify that New Yorkers have, indeed, left the city, according to Bloomberg, it's still only a fraction of the population of the city. And while the unemployment rate is higher than usual (as is that of the entire country), celebrities on Twitter — many of whom call the city home — were quick to point out how much the city is still bustling.
Patton Oswalt shared on Twitter that he definitely doesn't see the city as a ghost town, writing, "And one of the reasons is that New Yorkers were happy to shut down so people didn't die and fill the f**king city with GHOSTS." Queer Eye's Antoni Porowski quite succinctly tweeted, "NEW YORK CITY IS NOT A D**N GHOSTTOWN."
As for President Trump calling New York his city, well, that didn't go over well either. George Takei didn't seem to be a fan of that comment,tweeting, "NEW YORK IS NOT YOUR CITY, DONALD." Padma Lakshmi had similar thoughts, writing, "New York isn't a ghost town, you clown. And it's not your city."