Why Megyn Kelly Can't Stand Kelly Ripa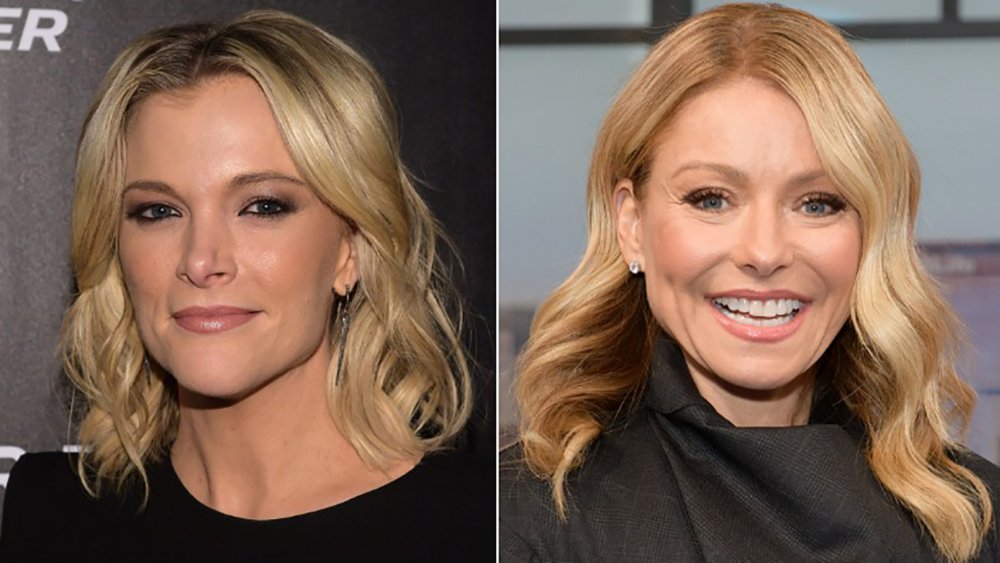 Ben Gabbe, Noam Galai/Getty Images
Kelly Ripa may be incredibly lucky in her love life and career (she's been married to fellow All My Children alum Mark Consuelos since 1996, and boasts six Daytime Emmy Awards and a reported $120 million net worth) but it's rumored the successful morning show host is not very good at making friends. Well, at least not in Hollywood. The list of celebs who can't stand Kelly Ripa is reportedly quite extensive, and allegedly, it includes one-time Live guest co-host, Megyn Kelly.
Things appeared to be fine between the two Kellys when they first sat side-by-side on Nov. 9, 2016 — the day after the US presidential election — on Live with Kelly. Michael Strahan had just quit the show to join Good Morning America, and Ripa was relying on a rotating roster of celebrity co-hosts. The seasoned hosts enjoyed smooth banter as they recapped the election's outcome, and Ripa even mentioned them chatting backstage before taping.
As The Washington Post pointed out, the one-off appearance may have been a test for Kelly to see how well she could adapt the hard-hitting style she honed at Fox News to a lighter program. "Is this the steely Fox star's big chance?" the WaPo asked, noting that Ripa was "searching for a permanent partner" while Kelly "might be searching for a new job." So what went wrong?
Does Megyn Kelly really hate Kelly Ripa?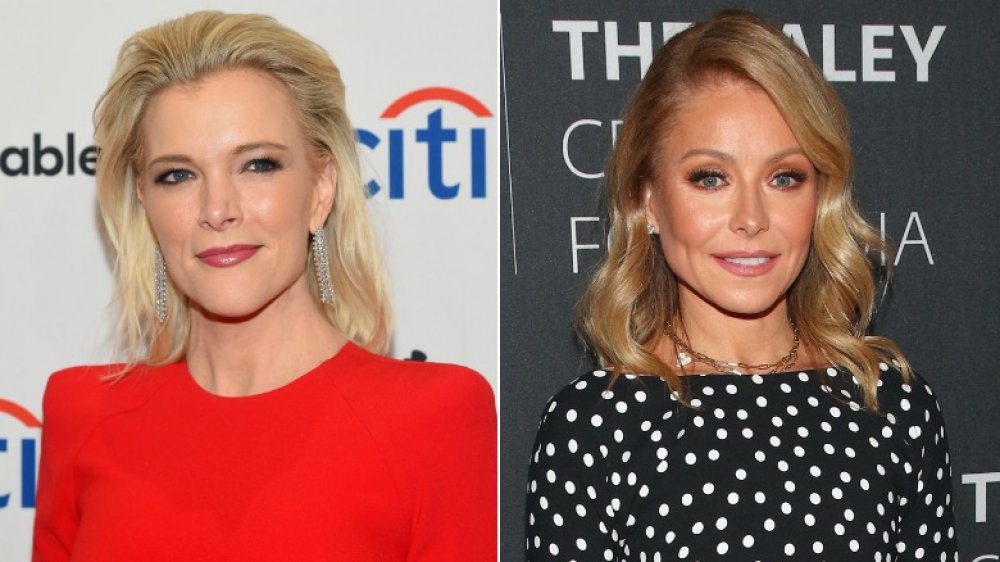 Ben Gabbe, Astrid Stawiarz/Getty Images
As we now know, Megyn Kelly didn't land the daytime gig alongside Kelly Ripa — Ryan Seacrest did. The news couldn't have been all that upsetting, however, as NBC ended up offering the Fox alum her morning show, Megyn Kelly Today, which would start in the fall of 2017. But in doing so, the network inadvertently created a battle between the two women. Confirming that the debut of Megyn Kelly Today on NBC would directly rival the debut of Live with Kelly and Ryan on ABC, Variety dubbed the inevitable ratings battle "the next round of TV-network morning wars."
Picking up the thread, In Touch Weekly reported (via Gossip Cop) that the feud wasn't just professional — it was personal. Calling it a "nasty battle," the mag cited one source as saying that "Kelly's ultra-competitive and has a real 'bring it on!' attitude when it comes to taking on Megyn." Meanwhile, another added that Kelly couldn't wait to "go against [Ripa]," slamming, "Look, Megyn took on Donald Trump and won. Kelly Ripa? Please. Megyn will have her for lunch!"
Of course, the reports are based on speculation — so how did the ladies respond to the gossip?
Kelly Ripa sounded off on the rumored feud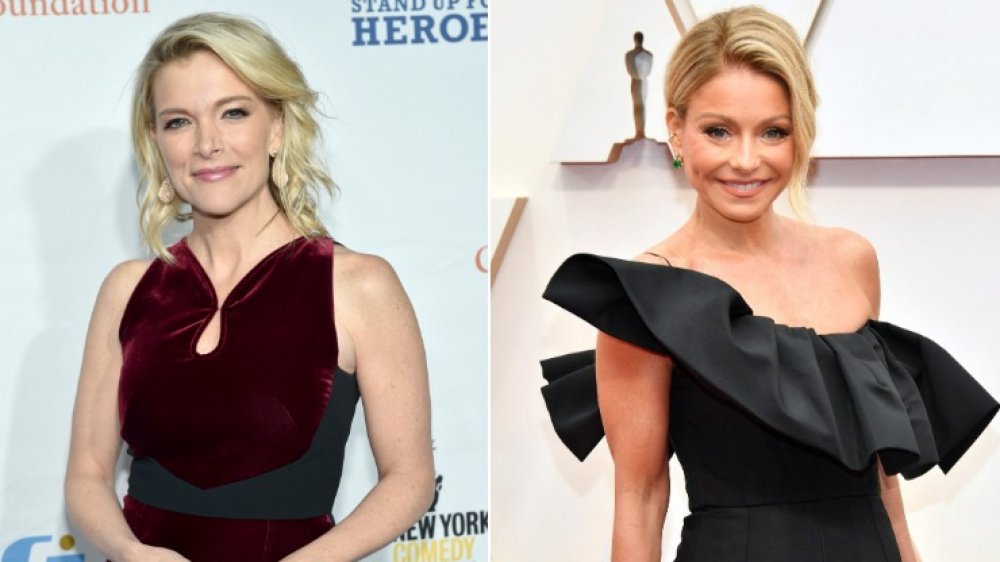 Bryan Bedder, Amy Sussman/Getty Images
Neither Kelly nor Ripa ever addressed their alleged feud head-on. However, the Live host did seem to imply that there was no bad blood between them when she spoke about what The New York Times called the "Kelly-versus-Kelly tabloid headlines" by saying, "It's always interesting to me when people try to pit us against other shows. We don't compare ourselves to anybody because we are the only ones who do what we do." Meanwhile, a source told Gossip Cop that "nothing is true" about the alleged personal feud reported by In Touch Weekly.
True or not, the fact is that, although Live with Kelly and Ryan thrived (and continues to do so), Megyn Kelly Today was abruptly pulled off the air in October 2018, as confirmed by The Guardian, following Kelly's controversial comments about the acceptability of blackface during Halloween. The show lasted just one year and — feud or not — it's hard to imagine Megyn Kelly was happy about losing "one of the most intriguing battles in television" so publicly.