What You Don't Know About Joe Biden's Brothers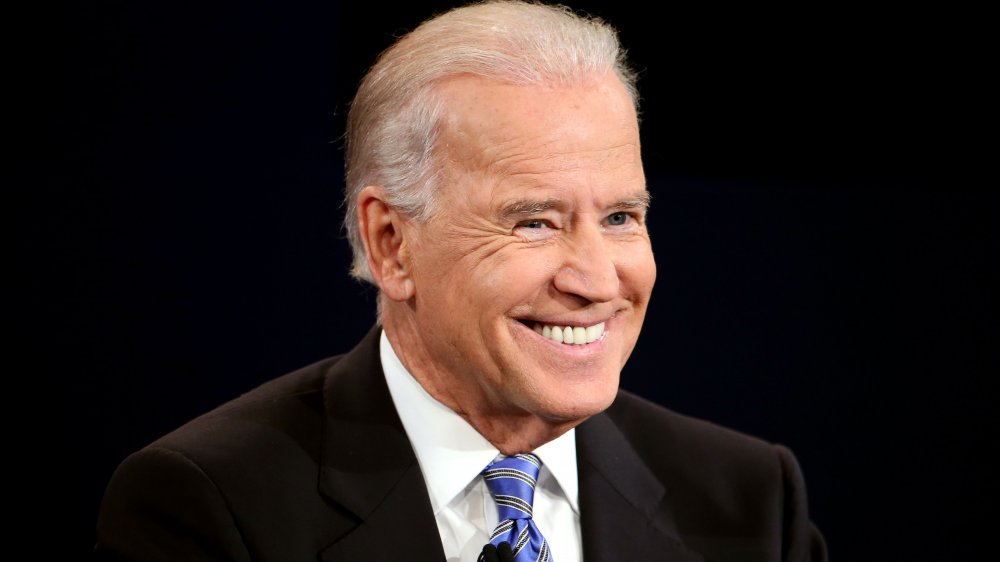 Chip Somodevilla/Getty Images
While you might know quite a bit about Joe Biden from a political standpoint, you might not know as much about his personal life. As it turns out, the Democratic presidential nominee comes from a big family. He is the eldest of four children, including his two brothers — Francis and James Biden (a.k.a Frank and Jim) — and his sister, Valerie Biden Owens. 
Valerie is known for rolling up her sleeves and getting her hands dirty on her big brother's campaign trail ahead of the 2020 presidential election. "She's been on my handlebar since she was 3 years old," the former vice president told a crowd at a South Carolina church (via The New York Times). But what is there to know about Joe's little brothers? And is it true that Big Bro Joe is still coming to their rescue well into adulthood? Keep reading after the jump to find out!
Joe Biden's brothers have been accused of riding his coattails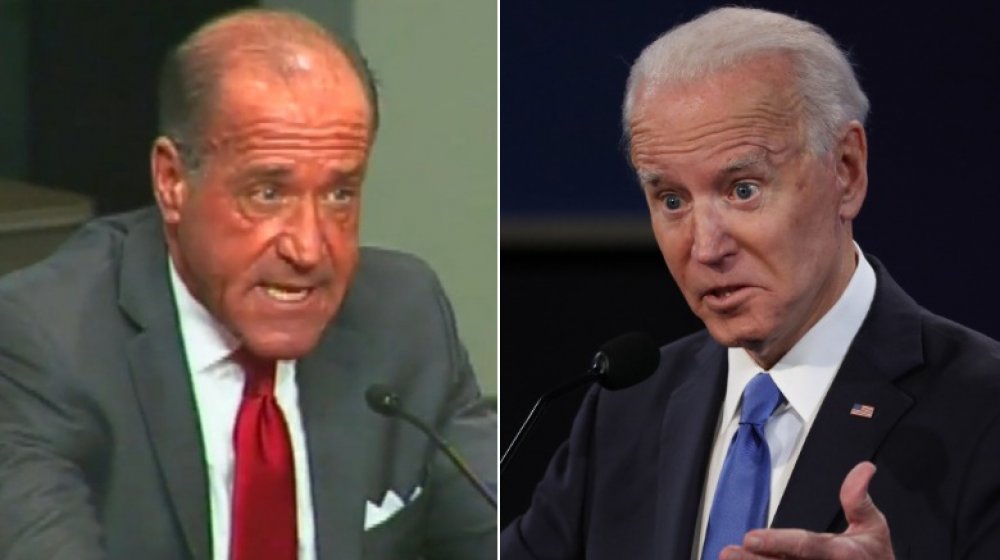 ABC News, Chip Somodevilla/Getty Images
Per ABC News, Frank Biden (above left), is a long-time real estate developer who purportedly rode his brother's coattails in an effort to further the endeavors of a charter school. The story goes that in 2009, shortly after Joe Biden took office as vice president, Frank was busy working overtime, working out a deal with a local businessman in an effort to help a struggling charter school. And, by some accounts, Frank was none too shy to flaunt his last name. 
During various interviews, Frank went on the record referring to his surname as "a tremendous asset" due to his family's (or maybe just his older brother's) record of "taking care of people who need help." Frank, however, was quick to call bluff on the idea that he was somehow capitalizing on his big bro's name. During a telephone interview, Frank was adamant that he never leverages his family name, adding that he does like to brag on his older brother. "I never invoke his name other than to tell people I am his younger brother and I love him," Frank explained (via The Washington Post).
Jim Biden, Joe's other brother, has also been accused of utilizing his big brother's influence to further his own financial pursuits, per ProPublica. But again, the Biden's are firm in their stance that is simply not true. In February 2020, campaign manager Andrew Bates vehemently denied that Joe had any knowledge of Jim's financial investments. 
And there ya have it, folks. Here's to brotherly love!