Why Twitter Is Mad About Trump's Immigration Comment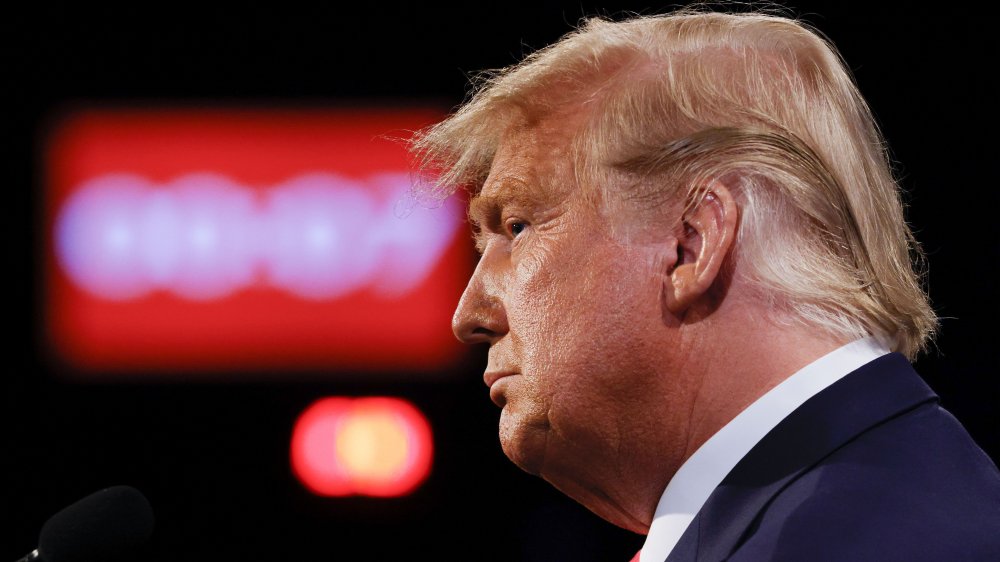 Pool/Getty Images
Twitter didn't hold back during the second and final presidential debate of 2020. The internet was on an emotional roller coaster during the debate and one comment, in particular, seemingly had it rolling downhill at warp speed. Toward the end of the debate, Democratic presidential nominee Joe Biden referenced a report which revealed that 545 children that were separated from their parents at the U.S.-Mexico border had yet to be reunited with their families.
"Those kids are alone. Nowhere to go. Nowhere to go. It's criminal," Biden slammed, attacking President Donald Trump's separation policy (via CBS News' Twitter). In response, Trump said detained immigrants are "so well taken care of" and in "clean" facilities. He added that his administration is "trying very hard" to reunite the families (via The Independent).
The Trump administration has previously asserted that not all of the missing parents need to be found. "The simple fact is this," Chase Jennings, an assistant press secretary at the Department of Homeland Security, said in a statement (via The New York Times). "After contact has been made with the parents to reunite them with their children, many parents have refused." Meanwhile, Twitter ran with Trump's "so well taken care of" statement. This is why Twitter is mad about Trump's immigration comment.
Twitter says immigrant children are the opposite of 'taken care of' at the border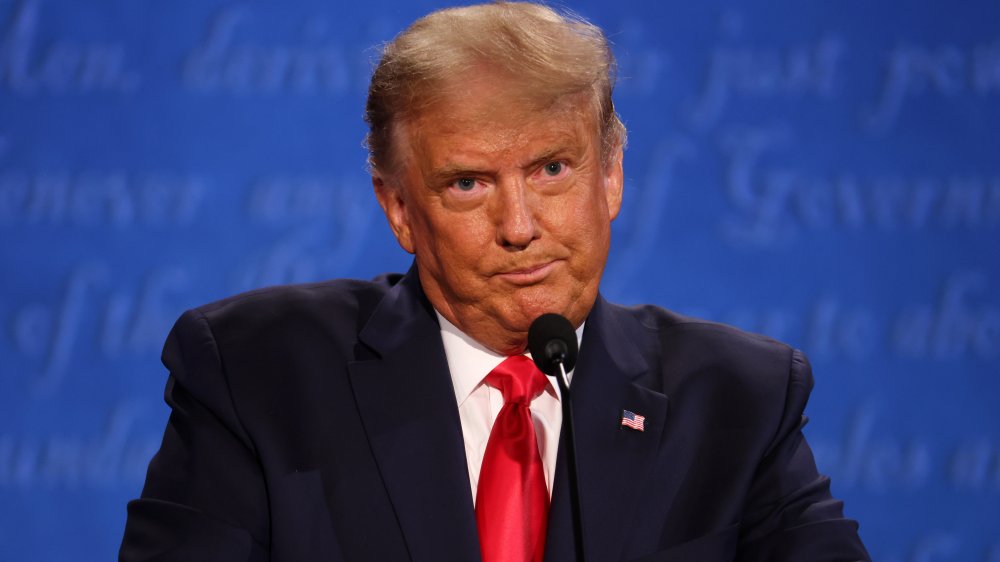 Justin Sullivan/Getty Images
To put it simply, Twitter had opposing views of President Donald Trump's comment that immigrant children at the U.S.-Mexico are "so well taken care of." One bewildered viewer posted: "kids are taken care of very well????? y'all saw those pictures of kids sleeping on the FLOOR right???????" The photos mentioned are likely in reference to pictures that surfaced in 2019 of immigrants sleeping on the ground with nothing but Mylar blankets. "Sir.... BUT WHERE ARE THEIR PARENTS?," another user questioned. "You have no idea, so they're not being taken care of very well."
High-profile viewers also logged onto Twitter to share their frustrations. Comedian Andy Daly had this to say: "The 545 children we kidnapped who can't be reunited with their parents are well taken care of? This is ... not a great argument." Actor Mark Ruffalo said the border situation is "an atrocity," adding, "It's sick and it's a sin."
Billy on the Street host Billy Eichner used the moment to take a swing directly at Trump. "You'd have NOTHING without your parents [sic] money and your dad STILL hated you!!!" he yelled from behind his computer screen. It seems safe to say that Twitter was baffled during the final presidential debate. While the internet agreed on a surprising winner for debate night, Americans have one more chance to pick a winner on Nov. 3, 2020.