What You Don't Know About Jimmy Kimmel's Wife Molly McNearney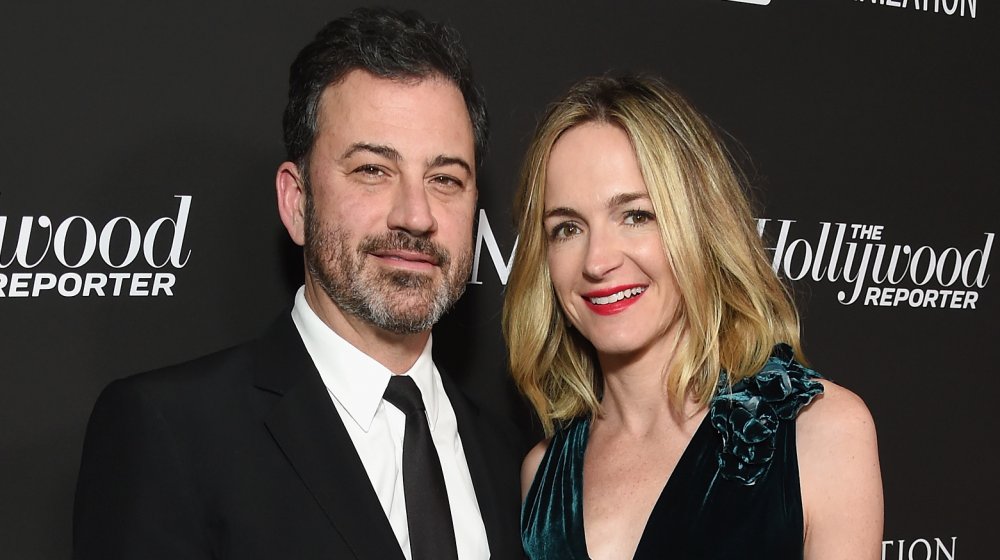 Michael Kovac/Getty Images
These days, Jimmy Kimmel and his wife, Molly McNearney, who married in 2013, are the parents of two children together, daughter Jane and son William "Billy" John (per The Sun). Yet, while they seem to be a happy family, McNearney told Glamour that things didn't exactly get off to a smooth start when she first met Kimmel. In fact, he insulted her!
Kimmel and McNearney first met at work on the set of his late night talk show, Jimmy Kimmel Live. McNearney was originally a writer's assistant before she "worked her way up the ranks" to become a "co-head writer on the show," according to Country Living. She admitted to Glamour that, at the time, when it came to seeing Kimmel as a potential romantic partner, she "never once thought of him that way or looked at him that way." While that was primarily because they were both in relationships and she was hesitant to date her boss, they also got off to a rough start. When they were first introduced and Kimmel was told that McNearney participated in triathlons, he wasn't impressed. "Jimmy looked up at me and said, 'That is really stupid! What a waste of time,'" she recalled with a laugh. "That was the first and only thing he probably said to me the entire first year of working there."
Luckily for Kimmel, McNearney was not offended enough to quit her job. Although if she had, she still would have likely found success in the entertainment industry thanks to her impressive skills.
Molly McNearney has her own impressive career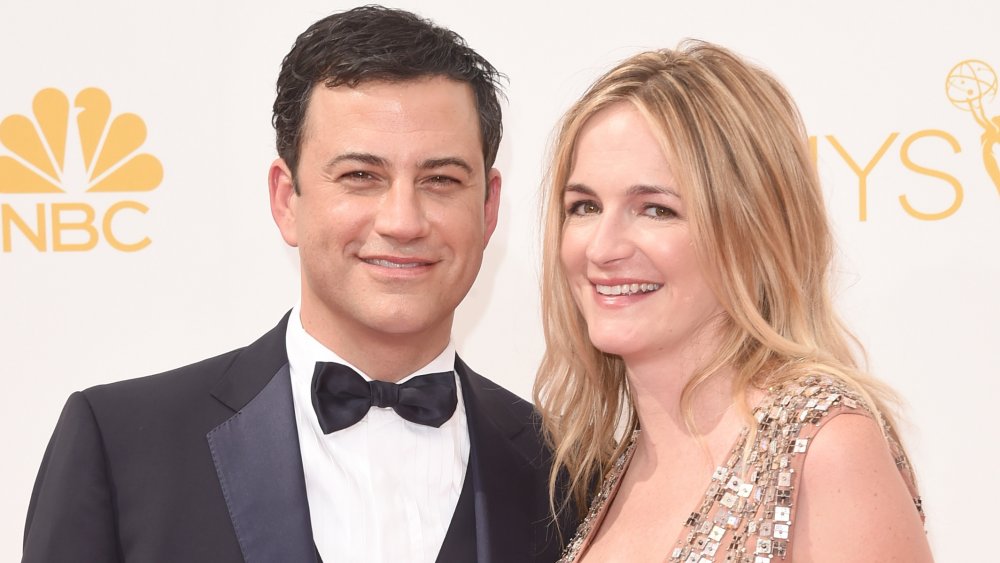 Jason Merritt/term/Getty Images
Molly McNearney may be known as Jimmy Kimmel's wife and one of the talented writers on his show — in fact, The Sun pointed out that she's "known for writing husband Jimmy's famous opening monologues" — however, she's also interested in branching out beyond that role.
"I really love my job, but I do think it would be wise for me to try new things," she told Glamour in 2014. Noting that she'd been working with Jimmy Kimmel Live for 10 years by that point, she explained that she'd "like to write for different formats — a screenplay, a script, a sitcom, something different." And she's certainly done just that. If you take a peek at her industry résumé, you will see that she was one of the writers behind the 68th and 72nd Primetime Emmy Awards, as well as the 2017 and 2018 Academy Awards. McNearney has also done some acting, appearing in films like 2018's Dumplin' and 2019's Murder Mystery, which both starred Jennifer Aniston.
However, that doesn't mean that McNearney will be ditching her husband's show anytime soon. "I think it will be very hard for me to leave because this place is literally and figuratively family," she told Glamour. Granted, she did add, "but I think it would be good for me and for our marriage, where I could come home at the end of the day and not actually know the answer to, 'How was your day?' I look forward to broadening my horizons, but am in no rush."