The Untold Truth Of Patrick Schwarzenegger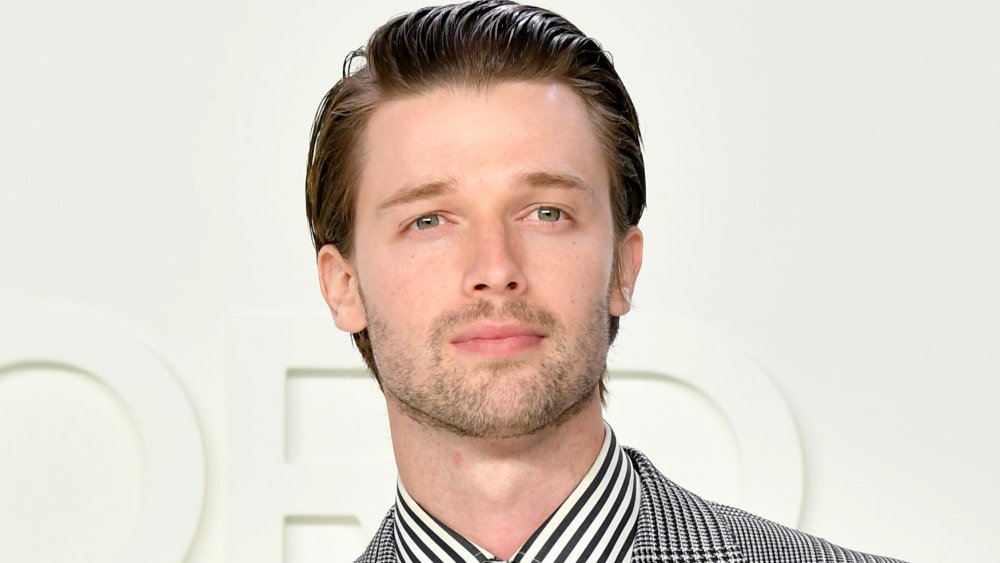 Amy Sussman/Getty Images
If all you know about Patrick Schwarzenegger is his name, then you can probably guess that he's the son of Arnold Schwarzenegger. Beyond that, his mom happens to be Maria Shriver and he's the brother of Katherine Schwarzenegger (which, of course, means that his brother-in-law is Chris Pratt). With that kind of famous family around him, it's not surprising that he's also involved in the entertainment industry. And that's been a fact since he was little.
When the younger "Schwarzenegger was a boy, he was so obsessed with being on his father's movie sets that he would never leave," according to the Los Angeles Times. Apparently, he would even "sleep in the trailers of the Terminator or Mr. Freeze, binging on candy from craft service and riding a golf cart around the studio backlot." If that sounds like a dream, that may be the reason why, as an adult, "he's attempting to recapture some of that childhood joy by embarking on his own acting career." Indeed, you may have seen him as Thad Radwell on a 2015 episode of Scream Queens or as Sgt. Ben Hayhurst on the TV mini-series The Long Road Home.
When Patrick isn't busy with an acting job, he's likely booking a modeling gig. Per the Los Angeles Times, when he was just 17, Patrick "landed a Hudson Jeans campaign, modeling shirtless in a massive billboard that hung over Sunset Boulevard." He's also been featured in campaigns for Calvin Klein denim and MANGO Man. That kind of success is why he's already worth quite a bit of money.
Patrick Schwarzenegger is rich, but not as rich as his parents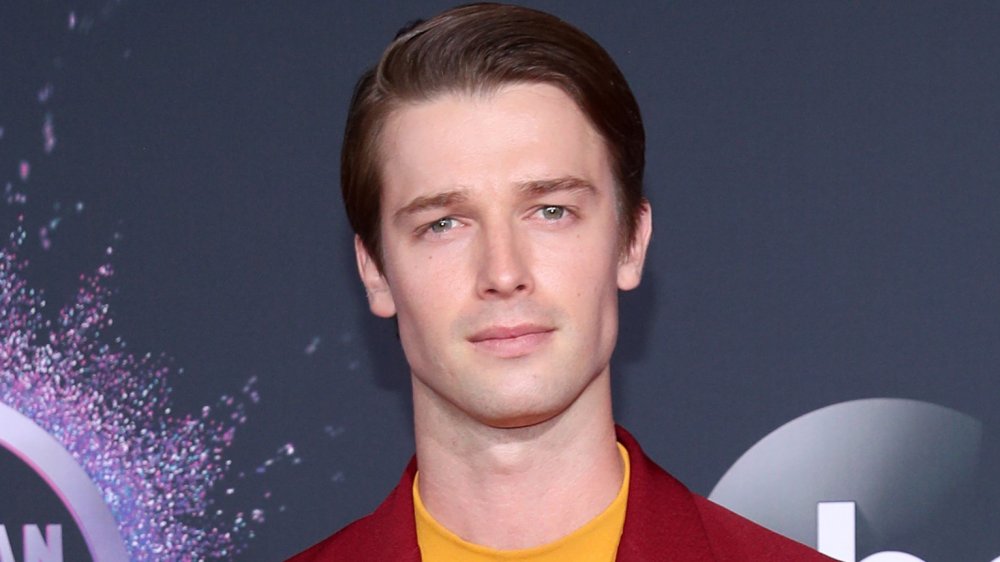 Rich Fury/Getty Images
Patrick Schwarzenegger may be establishing himself in show business, but he's also the kind of star who comes from a very rich family. His sister, Katherine Schwarzenegger, has $3 million, which isn't too shabby at all (although, that's nothing compared to her husband Chris Pratt's $60 million). At the same time, his mother, journalist and author Maria Shriver, has a whopping $200 million, while his father, Arnold Schwarzenegger, has twice as much with a staggering $400 million. As for Patrick himself, he has a mere fraction of what his parents are banking, but can still call himself a millionaire thanks to the fact that he has $6 million, according to Celebrity Net Worth.
With all of that money, Patrick has become what Celebrity Net Worth deems "somewhat of a real estate investor." That's because he reportedly bought two houses in West Hollywood in 2018 for $1.9 million and another residence in Santa Monica for $3.1 million. After fixing up the first two homes, he sold them a year later for $2.25 million, while he offloaded the third home "for a $100,000 profit." Obviously, he has a knack for flipping enviable abodes.
While it seems clear that Patrick is focused on making his career a success and maximizing his money-making investments, there's also been plenty of buzz around his personal life. And that's not surprising when you find out that he dated one of the most famous singers around.
Patrick Schwarzenegger's romantic history includes Miley Cyrus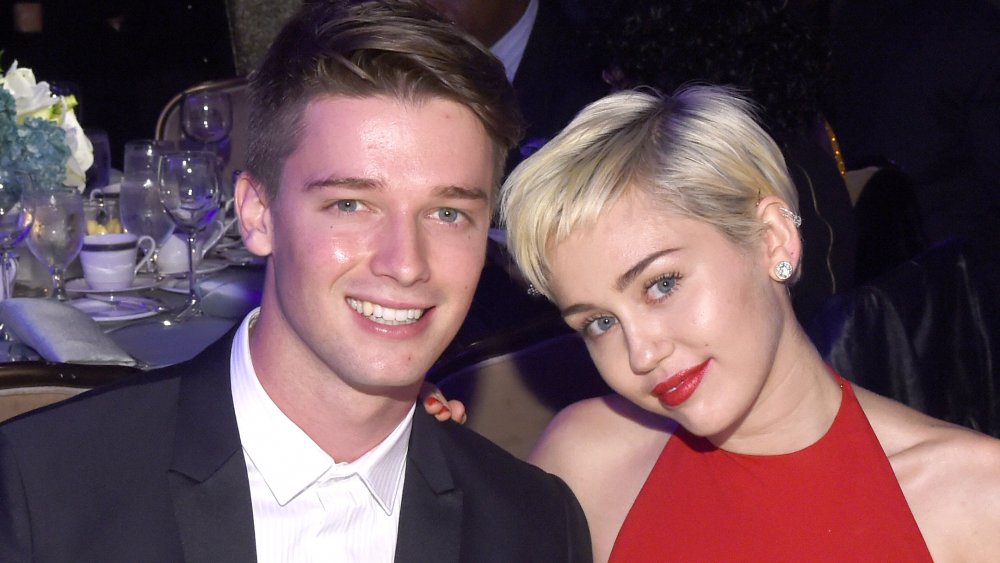 Larry Busacca/Getty Images
If you aren't familiar with Patrick Schwarzenegger's career, there's still a chance that you've heard his name in headlines because of his personal life. That's because he dated Miley Cyrus. Before the singer was in a relationship with Kaitlynn Carter, prior to her involvement with Cody Simpson, and a few years before she married (and then divorced) Liam Hemsworth, she dated Schwarzenegger. 
"At first, she was into him because she thought he was a nice guy," a source told Us Weekly in April 2015. However, the two split after just five months together. What ended their relationship? Well, Cyrus apparently wasn't impressed with the fact that Schwarzenegger had enjoyed what Us described as a "wild spring break in Cabo San Lucas, Mexico," which was when he "was caught getting way too close with a bikini-clad pal."
While Cyrus and Schwarzenegger obviously weren't meant to last, he went on to find love with fellow model Abby Champion. The public first learned about the couple in March 2016, according to E! News, and since, the two have appeared together in Vogue Spain and worked together on Calvin Klein Jeans' Fall 2019 campaign "Get Between Me and #MyCalvins." On top of that, they've made buzz-worthy appearances at Milan Fashion Week, Coachella, and Stagecoach. He told E!, "I think the best part about having her by my side is that she's always rooting for me and wanting the best for me and bringing out the best in me!"