Why Bethenny Frankel's Relationship With Jill Zarin Is Done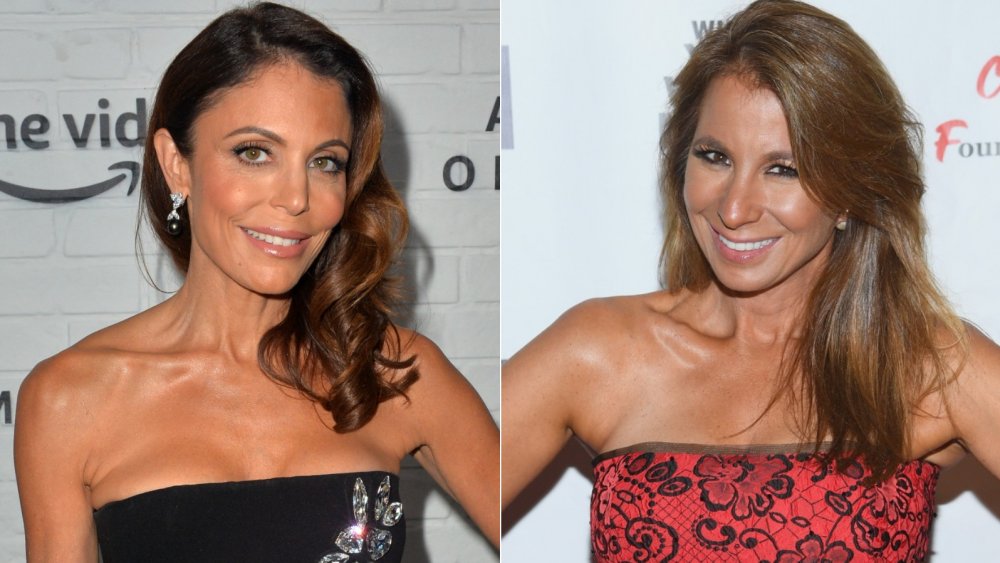 Jerod Harris, Dimitrios Kambouris/Getty Images
One of the most dramatic and well-known fallouts in Real Housewives history is the dissolution of Jill Zarin and Bethenny Frankel's friendship on The Real Housewives of New York City Season 3. The two women began their Bravo journey as good friends, always joking and playing off of each other, with the network going as far to call them "Lucy and Ethel," referring to the good-natured love-hate relationship that the two had. But the jokes went too far in Season 3, which will forever be remembered by RHONY fans as the beginning of the end of Bethenny and Jill. 
Luckily, the two reality stars have both grown since then, reconnecting briefly on-screen when Bethenny attended Bobby Zarin's funeral in 2018. In a 2020 episode of Watch What Happens Live, via Bravo, Bethenny said that the two aren't as frigid as they had once been, but they never fully resolved their issues. Bethenny told host Andy Cohen, "I went over there [to her house] shortly thereafter [Bobby's funeral] to introduce her to [daughter] Bryn, but I haven't seen her since. She texts me every so often. I think she [texted] me 'cause of the Jewish New Year. But we don't see each other." 
When you consider why the two women stopped speaking to each other, this friendship status is even more tragic. 
Jill Zarin and Bethenny Frankel's feud was very petty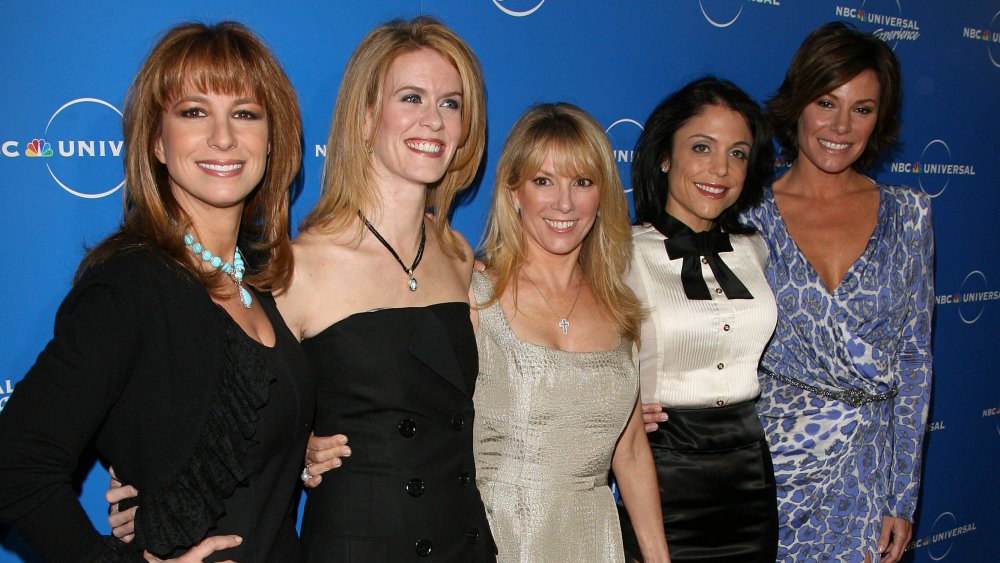 Bryan Bedder/Getty Images
In the early seasons of The Real Housewives of New York City, Bethenny Frankel and Jill Zarin used to go at each other like sisters. In Season 3, Jill was seemingly overly concerned with Bethenny's love life, offering advice even when Bethenny wasn't asking for any. This led to an infamous moment in Housewives history, with Bethenny exclaiming to Jill that she needed to "get a hobby" and focus on her own marriage, business, and friends and keep her nose out of Bethenny's business, as Bravo recapped. Jill did not like that. 
When Bethenny called to try to smooth things over, the conversation quickly went south, with Jill calling the friendship off entirely. Jill later told The Advocate that she never meant for things to go as far as that. She said, "It's funny because when I said to Bethenny, 'We're done,' I didn't really mean we're done, I just meant we're done right now. It's just an expression; we all have our little idiosyncrasies. I just don't handle stress well. I don't fight with people." 
In May 2019, Jill revealed on the Radio Andy Sirius XM Show that her relationship with Bethenny is "definitely better than it's ever been since that whole thing happened, but she doesn't have time for me, and I'm sad about that ... But I understand it ... I really do."
And for her part, Bethenny said in the Watch What Happens Live interview that if she saw Jill today, she would give her old friend a hug. So maybe all is not lost for these women after all.