Pedro Pascal And Sarah Paulson Have Been Friends Longer Than You Think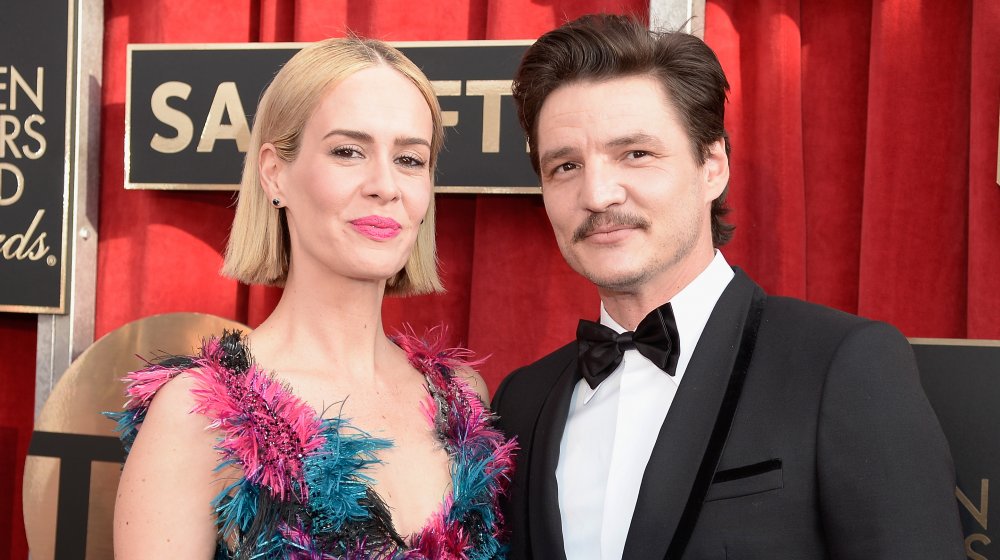 Kevork Djansezian/Getty Images
Sarah Paulson is pretty phenomenal. You know who we're talking about — she starred in multiples seasons of American Horror Story and the Netflix hit, Ratched, where she plays the titular role, Nurse Mildred Ratched. Could anyone have played that character except Paulson? But the Florida native didn't ascend to the heavens of Hollywood alone. In fact, she had a pivotal role in helping out fellow actor, Pedro Pascal. The latter has had his own remarkable rise in acting, landing the role of Oberyn Martell in HBO's Game of Thrones as well as the Netflix series, Narcos, according to The New York Times.
Paulson and Pascal are often seen together at events, unable to hide how much they enjoy each other's company. So how long have they been friends? Pascal answered that during a 2014 chat for Interview Magazine, conducted by none other than Paulson herself. Pascal shared, "I met you, Sarah Paulson, in September of 1993, my first month in New York City." Pascal was studying at NYU, and the first person he met was a woman who went to high school with Paulson, who was 18 at the time. Their first night hanging out together, they went with friends to see the film, Fearless, and then ran into Woody Harrelson in a park. Amazing.
Not only are the two BFFs, but Paulson also played a big part in helping Pascal land his Game of Thrones gig. Keep reading to find out what happened.
Sarah Paulson enlisted the help of Amanda Peet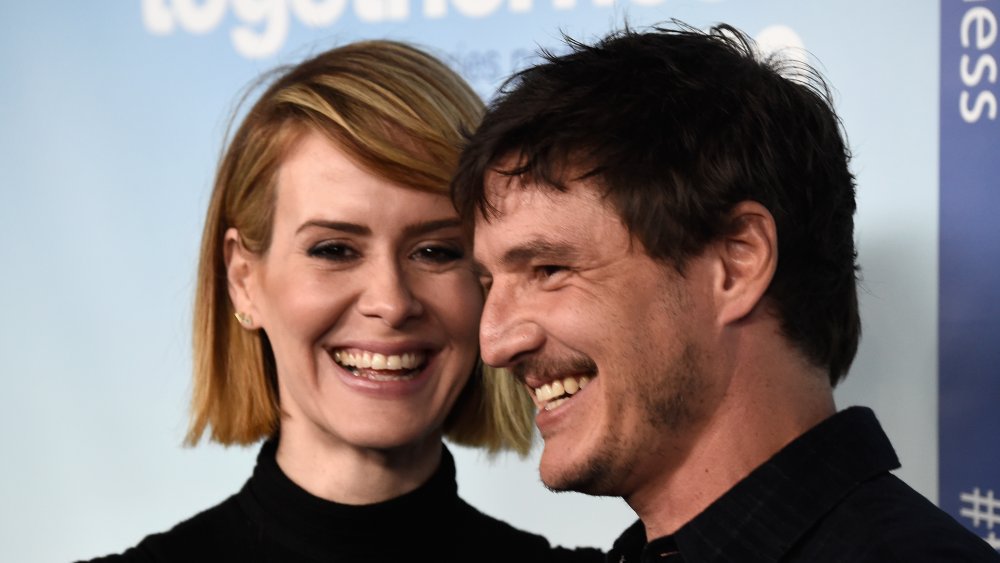 Frazer Harrison/Getty Images
Pedro Pascal admitted to The New York Times in 2017 that he didn't hit it big until he was in his 40s. Pascal told the outlet that he was in California mentoring one of his students for a potential role in Game of Thrones, and as he read the script, he realized that the part of Oberyn Martell was perfect for him. (FYI: His student was too young for the role, anyway.)
In an interview with Sarah Paulson for Interview Magazine, Pascal recounted how he taped his Thrones audition with his iPhone. Now, Paulson just so happens to be close friends with Amanda Peet, who just so happens to be married to Thrones' co-creator, David Benioff, as the outlet noted. So when Pascal told Paulson he had taped his audition, she responded with: "Send that to me immediately." Paulson showed it to Peet and, they "flipped out," as she recalled during the interview. Peet then showed the audition to her husband, and the rest is HBO history.
Paulson and Pascal's friendship has spanned over two decades, and in addition to running around New York City and enjoying celebrity sightings together, they support and encourage each other. Now that's something to celebrate!