The Tragic Death Of Dave Navarro's Mother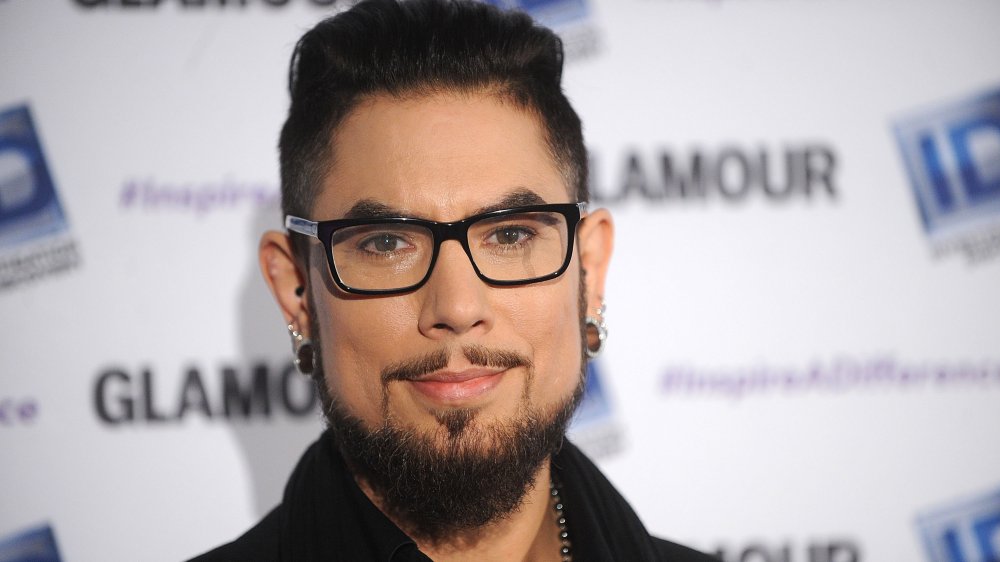 Brad Barket/Getty Images
We may receive a commission on purchases made from links.
Guitarist Dave Navarro has seen great success in such bands as Jane's Addiction and the Red Hot Chili Peppers (for one album) and his two solo albums. According to TV Guide, he's also dabbled in acting, with appearances on Sons of Anarchy and Law and Order: SVU. For the last 13 seasons, Navarro has been one of the judges on Ink Master, the A&E tattoo artist competition series. Navarro's love life has been the fodder of tabloids over the years, having been married three times. Most famously to singer Carmen Electra, with whom he starred in the E! reality series Til Death Do Us Part: Carmen & Dave, Entertainment Weekly reported.
Navarro was born on June 7, 1967 in Santa Monica, Calif. to James Navarro and Constance Hopkins. On March 3, 1983, Navarro's mother was tragically murdered, along with her best friend Susan Jory, by her ex-boyfriend when he was just 15 years old. Navarro revealed if he hadn't been at his dad's house that night, the future rocker most likely would have been killed too, reported Gothamist. "So, I really do believe that's some sort of divine intervention that I can't explain," he said. 
Continue reading to learn the details of his mother's untimely death and how Navarro coped in the aftermath.
Dave Navarro's mother's ex-boyfriend almost got away with murder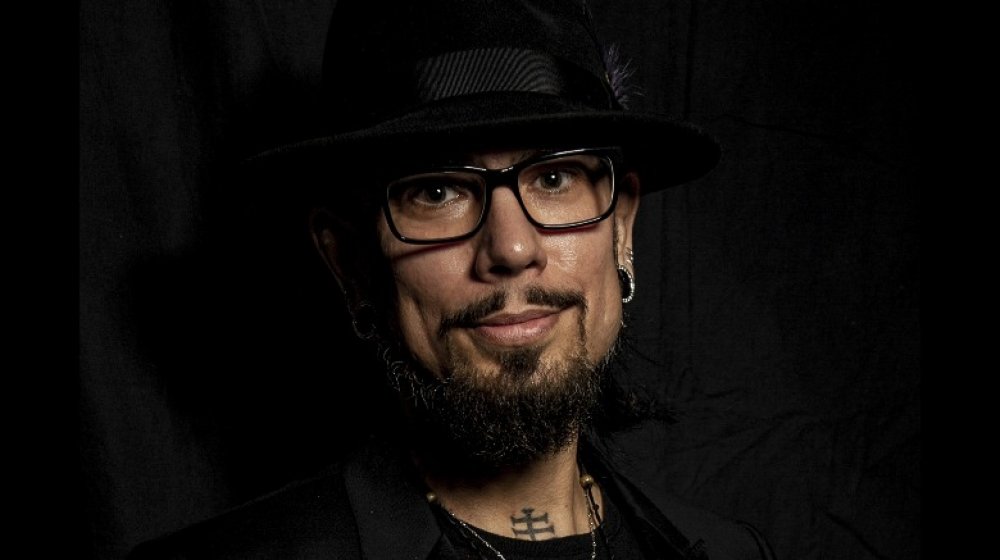 Michael Bezjian/Getty Images
Dave Navarro's mother, Constance Hopkins, was murdered by her ex-boyfriend, John Riccardi. After the 1993 murders, Riccardi was on the run until he was apprehended in Houston, Texas in 1991, following an episode of America's Most Wanted, the Los Angeles Times reported. At the trial, Navarro had to testify, which was extremely traumatic for the rocker. In an expert from Navarro's book, Don't Try This at Home (via Feelnumb), he said of the experience, "I had to face the killer in court last year (1999). I had to take the stand as a witness, and to the left of me were pictures from the crime scene on a f**king board. I had to ask for them to be covered."
In 1994, Riccardi was convicted of murdering Navarro's mother and her friend. Initially sentenced to death for the murders, but then the California Supreme Court overturned his death sentence. Riccardi was re-sentenced to life without parole in 2014, according to LAist. In 2015, Navarro released the documentary Mourning Son, which detailed his mother's murder and delved into his drug addiction, along with the pain he has had to overcome in the years following her death.
A look at Dave Navarro's journey following his mother's murder
Dave Navarro said his goal of the documentary, Mourning Son, was to help others face their fears and become successful in their addiction recovery. Navarro explained in the film's trailer, "I have never been one to not share what's going on with me emotionally. I think as an artist and a musician, that's just inherent in what we do. It's the most profound moment of my life and I do not think I should just sweep it under the rug anymore. It was just the darkest, most horrible moment of my life."
Creating the film was a cathartic endeavor for Navarro, he is hoping his experiences will lead others to find healing from trauma and addiction. While making the documentary, Navarro did sit down and talk with John Riccardi in prison. According to The New York Times, filming of the encounter was barred. While Navarro was unsure of what to expect upon talking with Riccardi, it did not end up playing out the way he thought it would. He said, "I wanted it to make me feel scorn and anger and rage, and it just didn't." It just ended up being "an awkward exchange."
What did he ultimately gain from making the documentary? Navarro revealed, "I had to dig into the trauma to get to the beauty of my relationship with her" after all the years focusing on his mother's death.
If you or someone you know is struggling with substance abuse and mental health, please contact SAMHSA's 24-hour National Helpline at 1-800-662-HELP (4357).