AOC Claps Back At Trump's Taunt About Her College Degree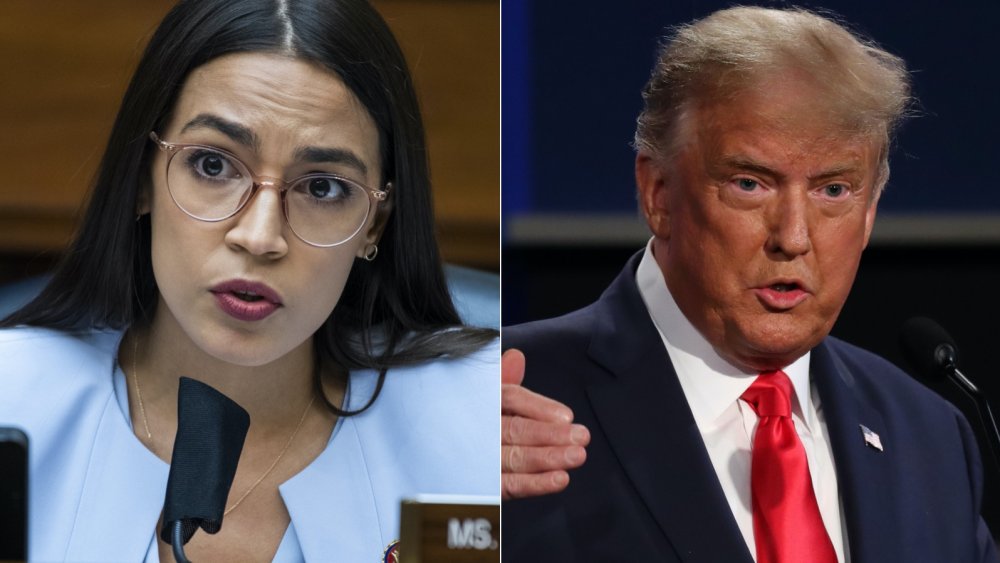 Pool, Chip Somodevilla/Getty Images
President Donald Trump has been busy holding rallies prior to Nov. 3, 2020, which marks Election Day in America. On Oct. 26, 2020, Trump spoke to his base in Lititz, Pa., according to The Hill, where he took jabs at New York Rep. Alexandria Ocasio-Cortez (D).
Talking about Ocasio-Cortez's focus on the environment and her role in the Green New Deal, Trump said, "A great student of the environment — I don't think she ever took an environmental course in college. She did go to college, right?" As NPR pointed out, Trump's 2016 election win came primarily from white voters "without a college degree," so his taunt toward AOC about education has been interpreted as a key strategy to appeal to that same base.
As Maggie Haberman, a White House correspondent for The New York Times and analyst for CNN, pointed out on Twitter: "'She did go to college, right?' Trump says in taunt of @aoc during his second rally in PA, where he hopes to boost turnout of non-college-educated voters in support of his candidacy." While Trump's taunt was met with laughter and cheers from his audience, AOC has come back with the perfect response on Twitter. Here's what she said.
AOC clapped back at Donald Trump on Twitter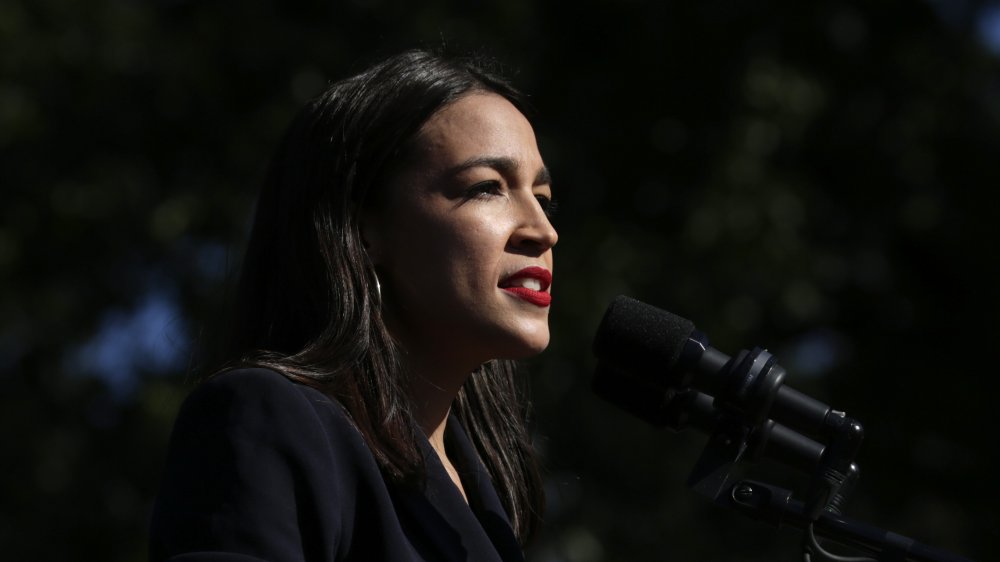 Kena Betancur/Getty Images
In response to Donald Trump's taunts, Rep. Alexandria Ocasio-Cortez spoke out on Twitter in a series of responses. On Oct. 26, 2020, she began: "I could say yes, but who cares? Plenty of people without college degrees could run this country better than Trump ever has. As much as GOP cry about 'elites,' they're the ones who constantly mock food service workers, people w/o degrees, etc as dumb. It's classist & disgusting."
AOC followed this up with another tweet: "I've hired people w/o degrees who have done incredible, effective, & strategic work. The more college costs soar, the more degrees become a measure [of] privilege than competence. Our country would be better off if we made public colleges tuition-free & cancelled student loan debt."
For the record, and in response to Trump's attempted dig, AOC did indeed go to college. According to Time, she graduated from Boston University in 2011 with a degree in economics and international relations. She also, however, graduated with student loan debt, to the tune of $25,000, per Time, which is why the national student loan debt crisis has been so near and dear to her heart. But this isn't the first time Trump has used education as an attempted means to put down AOC. Keep reading.
AOC challenged Donald Trump to release his college transcripts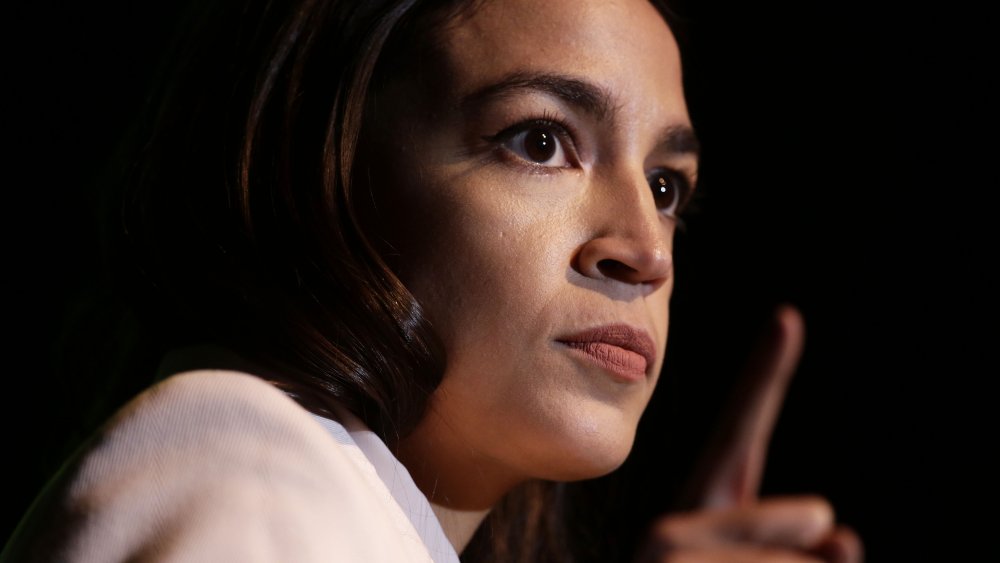 Alex Wong/Getty Images
President Donald Trump has come after Rep. Alexandria Ocasio-Cortez (NY-14) and her education before. On Aug. 13, 2020, according to Forbes, Trump spoke on a Fox News talk show and attempted to discredit the freshman congresswoman. "AOC was a poor student. I won't say where she went to school, it doesn't matter," Trump said in an audio clip available on Twitter. "This is not even a smart person other than she's got a good line of stuff. I mean, she goes out and she yaps." 
True to her style, AOC did not take this lying down, either, and clapped back on Twitter: "Let's make a deal, Mr. President: You release your college transcript, I'll release mine, and we'll see who was the better student. Loser has to fund the Post Office."
According to the Associated Press, leading up to his 2016 election, Trump had his legal team, including his lawyer at the time, Michael Cohen, threaten legal action should any of the schools he attended or the College Board release his grades or his SAT scores. So AOC's comeback was obviously a sharp one since Trump's transcripts seem like a sensitive subject to him.