Inside The Burglary On The Set Of Conan O'Brien's Show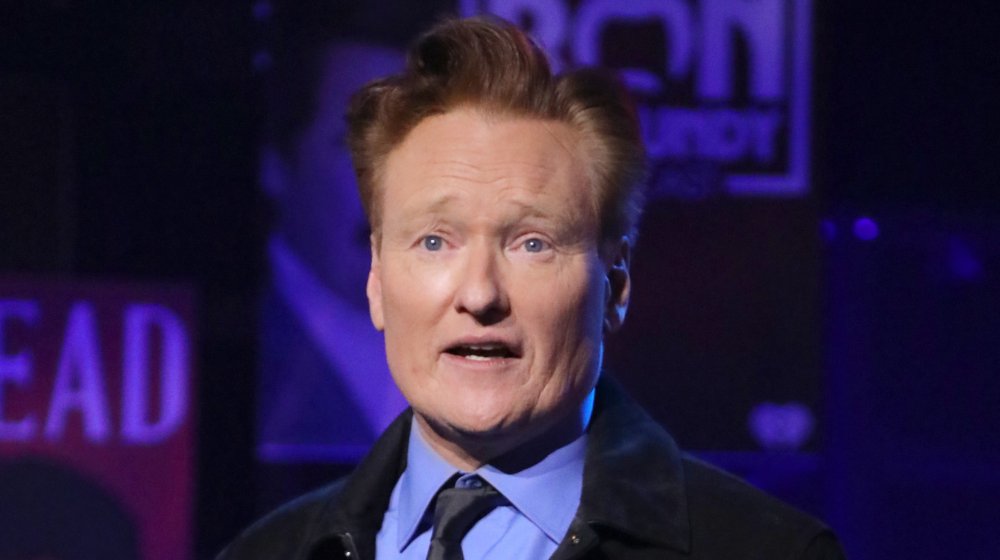 Jc Olivera/Getty Images
Comedian Conan O'Brien is facing some bad luck, revealing during an Oct. 26, 2020, episode of Conan that the new set of his show got burglarized. For fans who missed the news, the show had moved to a Los Angeles  — the Coronet's Largo theater — amid the coronavirus pandemic, to uplift smaller and struggling clubs. "I got started doing improv at the Coronet in 1986 and I'm glad we've figured out a way to safely keep that theater going during this lockdown," O'Brien said in a statement at the time.
The late-night host opened up the news to his right-hand man, Andy Richter, explaining how silly the situation was. "Whoever broke in here had to stare at 350 cardboard cutouts of exuberant fans in the eyes and say, 'Hey, don't mind me. I'm going to steal some s**t," he said. O'Brien was able to laugh the burglary off, marveling at how the show's "security" consisted entirely of cardboard.
So what was the burglar after? Keep reading to find out what exactly got stolen.
The burglar took this one odd item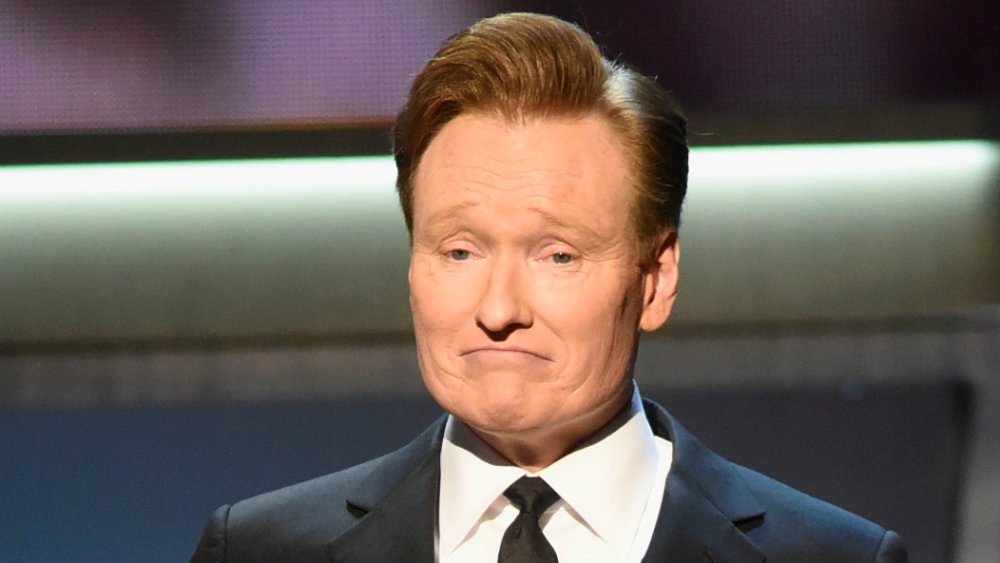 Tim Mosenfelder/Getty Images
Conan O'Brien may have been doing his part to save comedy clubs by moving his show to the Coronet nightclub, but little did he know his cardboard cutout audience would be of little to no use in protecting his show's belongings. "Someone broke into our little theater and took some of our equipment," shared the comedian. The burglar apparently took off with a few laptops and, of all things, the Conan wooden clapperboard.
"That's the lowest. I can't think of anything lower," joked the late-night host about the stolen clapperboard. "Okay, the laptops — fine. [But] you took the slate? That's crazy." The host took the jokes even further, quipping, "No one breaks into The Tonight Show and steals all the equipment. What happened to us? We've become this garage band that drives around. We've got our van and we parked it in an alley, and someone broke in and took our amps."
Despite the loss of goods, the Conan host said, "man, just for the laugh alone, maybe it's worth it."