The Real Reason Matthew McConaughey Gave Up Acting For A While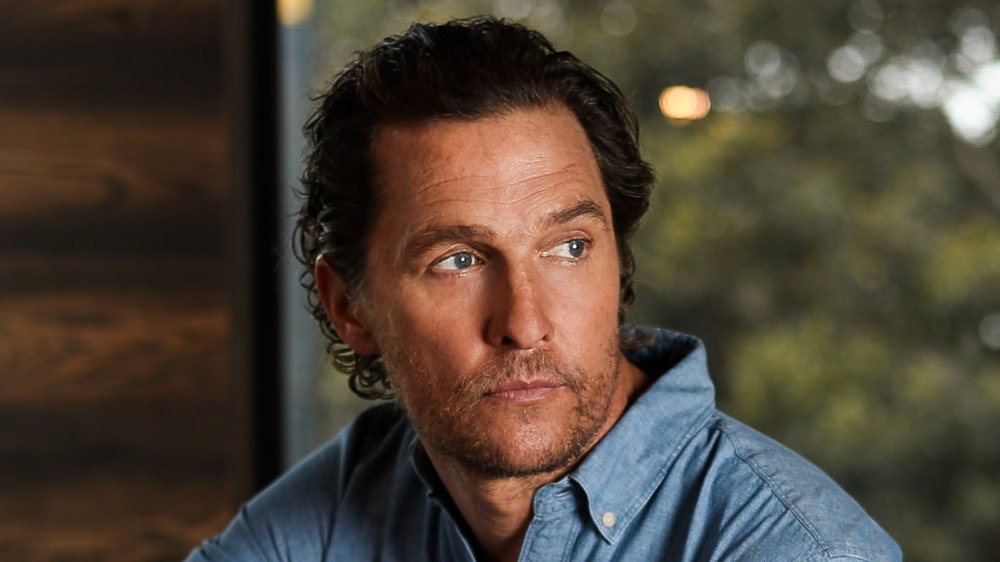 Brendon Thorne/Getty Images
There are certain actors that are considered staples of the big screen, and Matthew McConaughey is one of them. The Oscar winner is one of Hollywood's most sought-after and talented leading men with a lengthy and impressive resume. From his earlier roles in Dazed and Confused and A Time to Kill, to his laundry list of rom-coms such as The Wedding Planner, How to Lose a Guy in 10 Days, and Failure to Launch, where he starred opposite of some of the best actresses in Hollywood, it seems hard to fathom watching movies and television without McConaughey, but we almost had to! 
In McConaughey's memoir, Greenlights, which debuted Oct. 27, 2020, he discusses everything from his tumultuous childhood, his rise to fame, his travels around the globe, his arrest, and why he decided to give up acting for a while and how it almost ruined his career.
Matthew McConaughey went nearly two years without work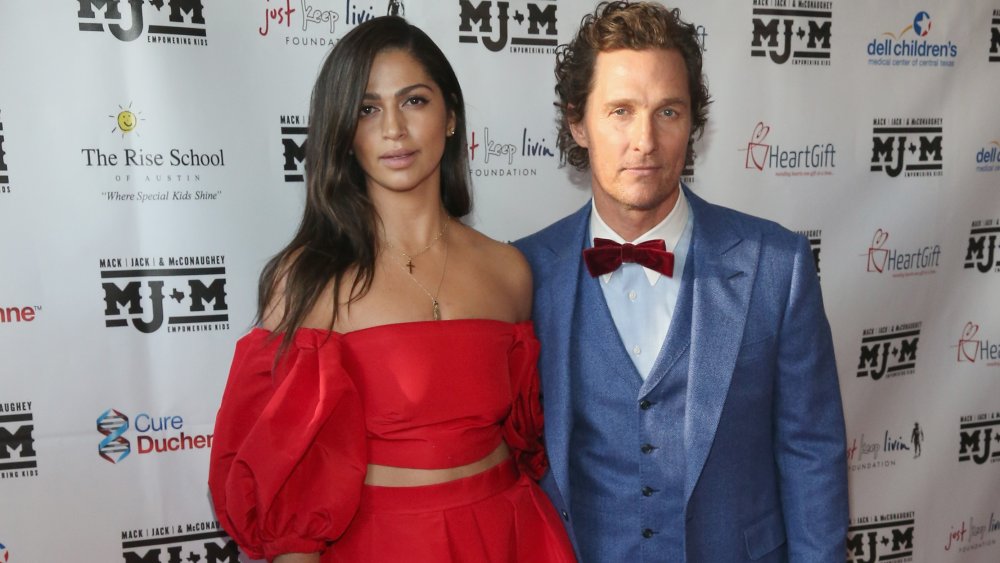 Gary Miller/Getty Images
What prompted Matthew McConaughey's Hollywood sabbatical? He realized the public persona of the "rom-com guy" was preventing him from more challenging acting opportunities. He doesn't regret doing those rom-com movies. In fact, he enjoyed it, telling GQ they "paid the rent at the houses on the beach," but in an effort to shed his rom-com persona, McConaughey took a break from acting in 2008, following the birth of his first child with his now-wife, Brazilian model Camila Alves. 
According to The Hollywood Reporter, McConaughey ended up going 20 months without working, and not because he wanted to, but because the only offers he was getting were the kinds of movies he was trying to avoid. Despite some of the big offers he received, which, reportedly ranged from "$5 million to $15.5 million,"  the father of three was unfazed by the big bucks, writing in his memoir, "If I couldn't do what I wanted, I wasn't going to do what I didn't, no matter the price." 
Eventually the offers stopped coming, and McConaughey was out of the public eye, and out of a job, for nearly two years.
The birth of the 'McConaissance'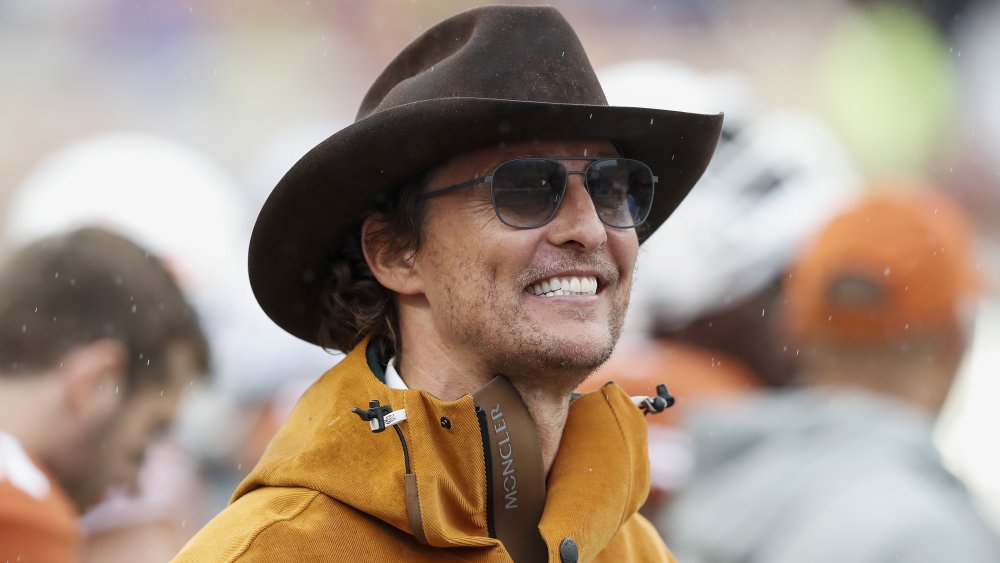 Tim Warner/Getty Images
After a couple years out of the spotlight, Matthew McConaughey finally began to find opportunities to pursue the more dramatic roles he desired. There was one movie in particular that he really wanted to be a part of, despite its funding woes: Dallas Buyers Club. 
According to NPR, McConaughey's dedication to losing nearly 40 pounds to play a man dying of AIDS — before there was even enough money for the film — made its way to talk shows and magazines and generated enough buzz to attract a new round of financing. Despite investors backing out at the last minute, the film was eventually completed and released in 2013, and it earned McConaughey his first Oscar win for his starring role as real-life rodeo star-turned activist Ron Woodroof. McConaughey told WBUR that role was the "pinnacle moment" in his career.
The award-winning role was just the beginning of a plethora of more dramatic roles, which was dubbed the "McConaissance." His work included the critically-acclaimed TV series, True Detective, which earned him an Emmy nomination. McConaughey also went on to star in Interstellar, and he left a lasting impression on viewers in his brief appearance in The Wolf of Wall Street. It's hard to believe that if McConaughey hadn't gotten the kinds of offers he wanted after those two years out of the spotlight, he might never have made his way back onto our screens.