The Real Meaning Behind Chris Hemsworth's Tattoos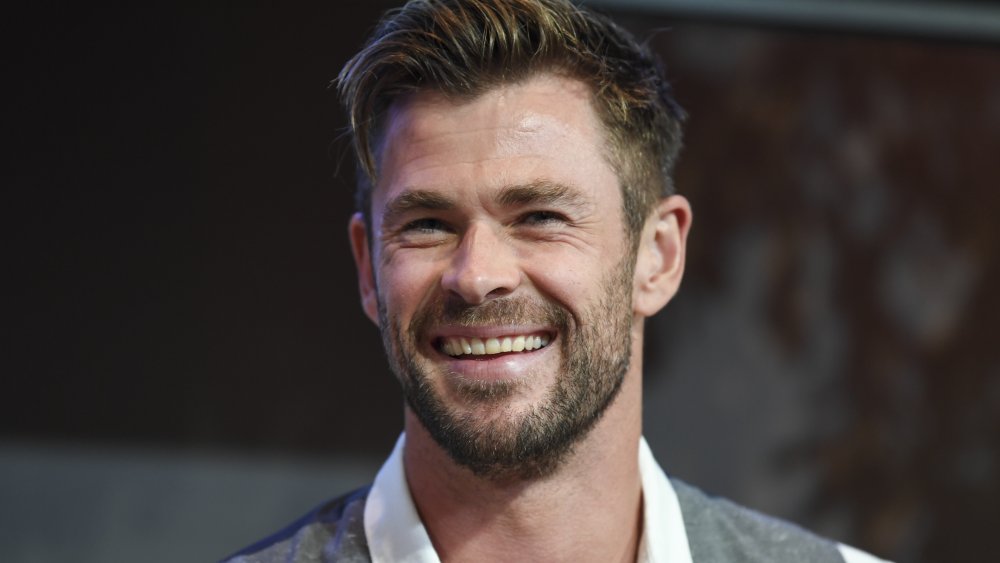 James D. Morgan/Getty Images
Chris Hemsworth is as dynamic as the characters he has played on-screen: He is an actor, husband, father, activist, fitness app founder, and tattoo enthusiast. The Australian native has quite the eclectic collection of tattoos, ranging from initials to Dr. Seuss characters.
One common theme with the actor's tattoos is they all have meaning, according to Dillon Forte, a celebrity tattoo artist who has left his mark on Hemsworth's chiseled body. "It seems like all these tattoos are about deep family and personal relationships, tied in with that sentimental value," he told Nicki Swift exclusively. "He doesn't strike me as the guy who's gonna go out and get random tattoos."
Forte, who is known for his contemporary flare on sacred geometry tattooing, said he and the Thor actor had big plans in the works. However, time and location were limiting factors once the tattoo lovers finally met in person. Fortunately, Hemsworth was still able to get inked in a sweet way. "His young daughter was there with him and really liked the design ideas and started sketching out her own little interpretations of them," Forte explained. "One of them was this 8 pointed Dharma Wheel. It just felt right and I did a small tattoo of it on his hand."
Forte still hopes to work on a bigger piece for the star. In the meantime, Nicki Swift spoke to him about the real meaning behind Hemsworth's tattoos. Let's dive into the other three.
Chris Hemsworth celebrates his family in his tattoos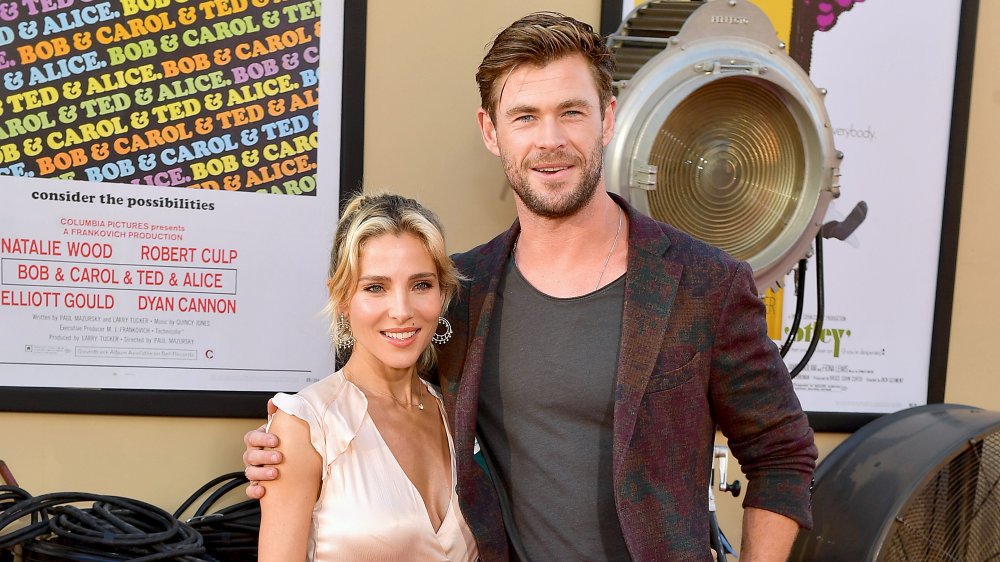 Matt Winkelmeyer/Getty Images
In addition to the Dharma wheel on his hand, Chris Hemsworth has three other tattoos that have been viewed by the public eye: a Dr. Seuss character, initials, and a Marvel logo. The first two are thought to mainly center around his family.
The Dr. Seuss character, which is located on his left bicep, is from the popular book Oh, The Places You'll Go. The quote is often referred to when people are embarking on a new journey, or to remind them there is adventure ahead when the going gets tough. Tattoo artist Dillon Forte told Nicki Swift he believes the empowering saying is tied to Hemsworth's career and family.
"I think it's about his passion for travels and being on sets and those awesome adventures around the world," Forte said. "I'm sure his children had influence on this as well, as he's a great father and family focused person from what I see." Hemsworth told People (via Sunshine Coast Daily) that he reads Oh, The Places You'll Go to his daughter India.
Hemsworth's forearm tattoo — which has the letters "C, E, I, T and S" — is a tribute to his family as well. His name, of course, begins with a "C," his wife's name is Elsa, and his children's names are India, Tristan, and Sasha, which would complete the rest of the initials. Forte described Hemsworth as a man with a "strong sense" of family and a "great" father.
Chris Hemsworth's final tattoo has a MARVELous meaning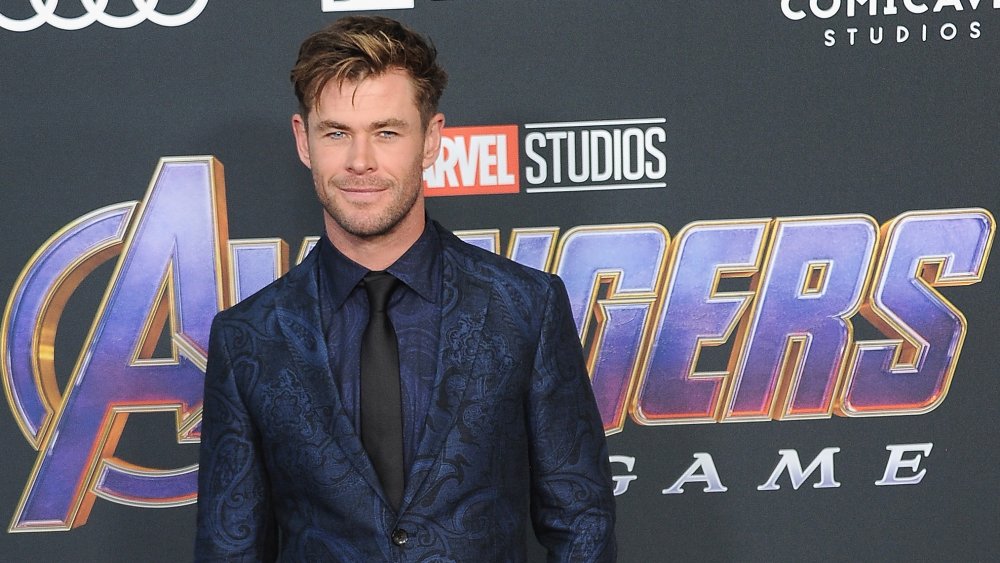 Albert L. Ortega/Getty Images
Last but not least, Chris Hemsworth's Avengers tattoo may represent his cast-turned-family. "I think the Avengers thing was a team idea amongst cast members, and they probably did it for fun," tattoo artist Dillon Forte told Nicki Swift. "I'm sure it was about celebrating Endgame and wrapping up what has been a close relationship among these actors and now close friends."
Hemsworth's career was forever changed once he signed on to play Thor in 2011. His most recent appearance in the Marvel Cinematic Universe was in 2019's Avengers: Endgame. He shares the ink with four of his MCU co-stars: Robert Downey Jr., Chris Evans, Scarlett Johansson, and Jeremy Renner, according to CheatSheet.
While the Marvel star did admit his tattoos were a "pain" because he often has to cover them up for movie roles (per People via CheatSheet), it seems the minor inconvenience means a lot less than the symbolism marked on his body. Now, fans will have to patiently wait to see if Forte gets to ink on the "larger pieces" that are in the works.