The Reason Vince Vaughn Was Once Reportedly Banned From The Ellen Show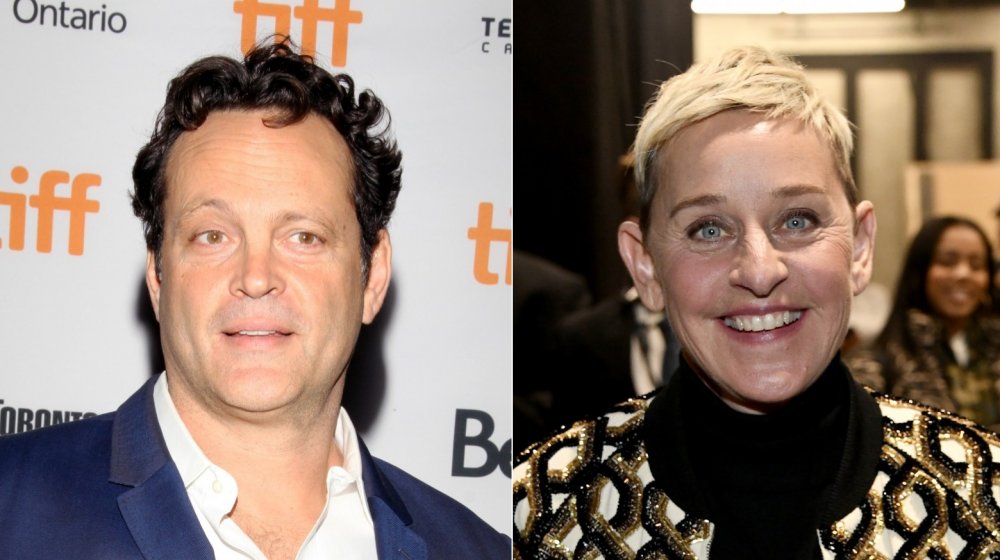 Jeremy Chan, Frazer Harrison/Getty Images
Actor Vince Vaughn finds himself in some sticky situations in his movies, and apparently behind the scenes as well. Case in point: The funnyman allegedly got banned from The Ellen DeGeneres Show for a few years. And, as it turns out, there was arguably a good reason for the rumored snub.
It started in 2010 when Vaughn raised some eyebrows following the release of the trailer for his movie, The Dilemma. when his character made some controversial comments. "Electric cars are gay. I mean, not homosexual gay, but, you know, my parents are chaperoning the dance, gay," the actor uttered during the preview. As a gay woman and icon for the LGBTQ community, one might imagine the remark didn't sit well with DeGeneres.
Although measures got taken to remove the line from the movie's trailer, Vaughn doubled down and thought the preview should be left alone. "Let me add my voice of support to the people outraged by the bullying and persecution of people for their differences, whatever those differences may be," Vaughn said in a statement at the time, according to Deadline. "Comedy and joking about our differences breaks tension and brings us together. Drawing dividing lines over what we can and cannot joke about does exactly that; it divides us. Most importantly, where does it stop."
So is true that the line got Vaughn temporarily banned from The Ellen DeGeneres Show? Keep scrolling for more clarity about the rumors.
Vince Vaughn's line sparked widespread outrage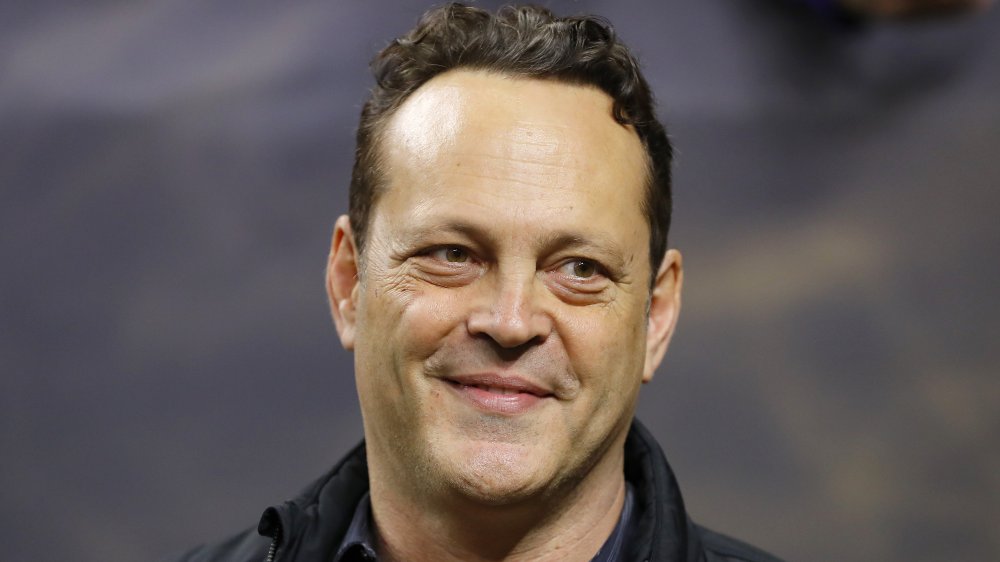 Kevin C. Cox/Getty Images
Due to Vince Vaughn's controversial line, the actor was allegedly not allowed on The Ellen DeGeneres Show's set for a few years. CNN journalist Anderson Cooper seemingly addressed the situation during a conversation with Ellen DeGeneres, stating, "I just find those words, those terms, we've got to do something to make those words unacceptable cause those words are hurting kids." He said, "Someone else I talked to recently said that the words people use and the things people say about other kids online, it enters into their internal dialogue." GLAAD also condemned the actor's statement. "Vince is right. Comedy does bring us together, unless one of us is the punch line," the organization penned. "Then it pushes us apart." 
Despite the controversy, it looks like everything has blown over between the friends today. The New York Post reported in 2019 that Vaughn and Ellen DeGeneres "love each other," and his absence from the talk show was because he didn't have anything to promote at the time. The actor didn't appear on The Ellen DeGeneres Show again until 2016 to show off his newly bald head for his movie, Brawl in Cell Block 99.
So if there was truth to this rumor, it seems the situation has since sorted itself out.