The Untold Truth Of Van Jones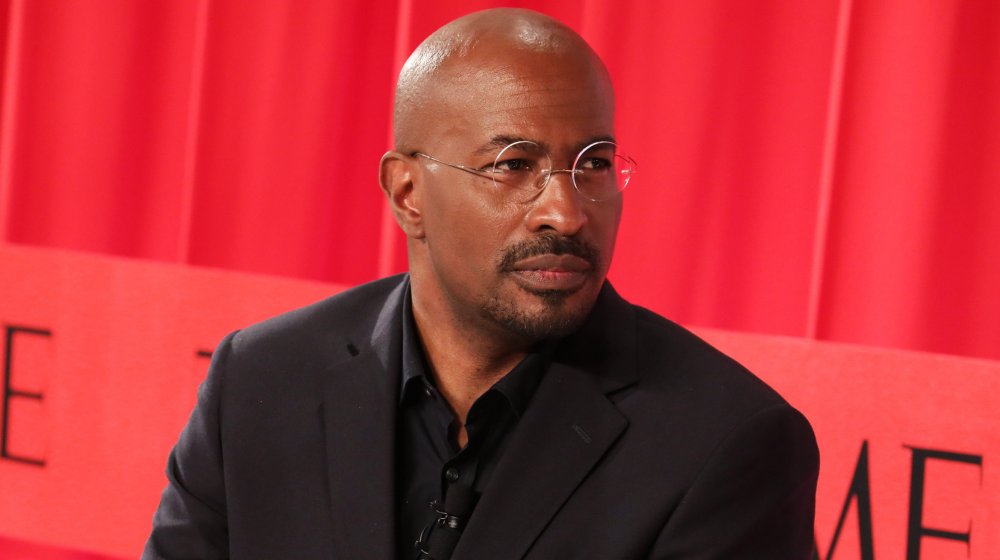 Brian Ach/Getty Images
Known as the ultimate change-maker, Van Jones is a force to be reckoned with. After earning his J.D. from Yale Law School in 1993, Jones almost immediately dove into the world of non-governmental organizations (NGOs) with a focus on human rights.
Today, he is widely known as a CNN political commentator and the host of shows Van Jones Show and The Redemption Project. According to his personal website, Jones describes himself as a "longtime progressive activist with deep roots in the conservative South." The advocate has "made it his mission to challenge voters and viewers to stand in one another's shoes and disagree constructively," his biography reads. "He pushes people on both the left and the right to be better."
Jones' work has been fundamental in the fight for criminal justice reform and creating "green jobs" for impoverished Americans. He's co-founded numerous non-profit organizations such as the Ella Baker Center for Human Rights, ColorOfChange.org, GreenForAll.org, Rebuild The Dream and the Dream Corps, which has three "social impact initiatives:" #YesWeCode, Green For All and #cut50. Jones and #cut50 aim "to cut the prison population in half in 10 years" from their launch in 2014 (via CNN). Together, they were able to pass the FIRST STEP act in 2018, which reforms federal prison and sentencing laws in hopes to decrease the prison population, prevent repeat offenders, and ensures public safety.
While his resume speaks for itself, there is still a lot people don't know about Jones. Scroll below for more details about the activist.
Fighting for environmental causes led Van Jones to controversy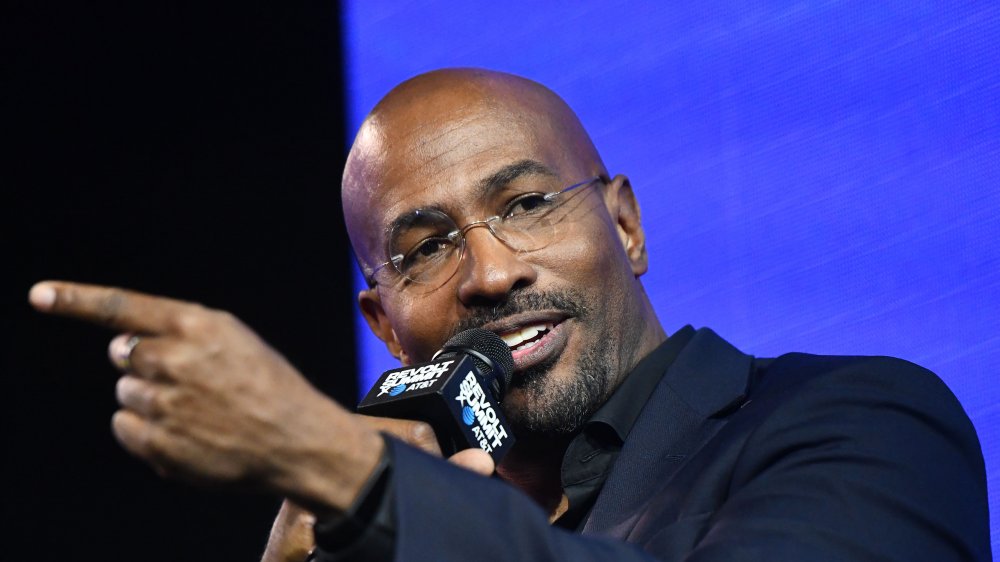 Scott Dudelson/Getty Images
In spite of Van Jones' accomplishments in criminal justice reform, many may have forgotten the work he has done to protect the environment. The FIRST STEP act was actually Jones' second time presenting a bill to congress (via CNN). In 2007, he pushed for the Green Jobs Act to be signed into law by George W. Bush. Writing about the acheivement for HuffPost that same year, Jones touted the act's $125 million allocation for "green-collar job training," which he characterized as "enough money to train about 30,000 workers a year for jobs in emerging 'green' sectors (like the solar and wind industries, green building construction, bio-fuel production and more)." He later worked as the green jobs advisor to Barack Obama where he oversaw the multimillion-dollar investment to train workers in the environmental conservation sector.
While serving under the Obama administration, Jones was often attacked by Republican officials for his left-leaning views. Following a resurfaced video of Jones calling Republicans "a**holes," several conservatives called for his resignation, including Vice President Mike Pence who was a representative for Indiana at the time (via Politico). Additionally, a 2004 campaign, which Jones signed, suggested an investigation was needed into whether George W. Bush's "administration allowed 9/11 to happen as a 'pre-text to war.'" The backlash led to Jones resigning from his position. "On the eve of historic fights for health care and clean energy, opponents of reform have mounted a vicious smear campaign against me," he said in his resignation letter in September 2009. "They are using lies and distortions to distract and divide."
Despite his run-in with controversy, Jones has since used his platform to create fundamental change in the United States.
Van Jones' personal life has also had its ups and down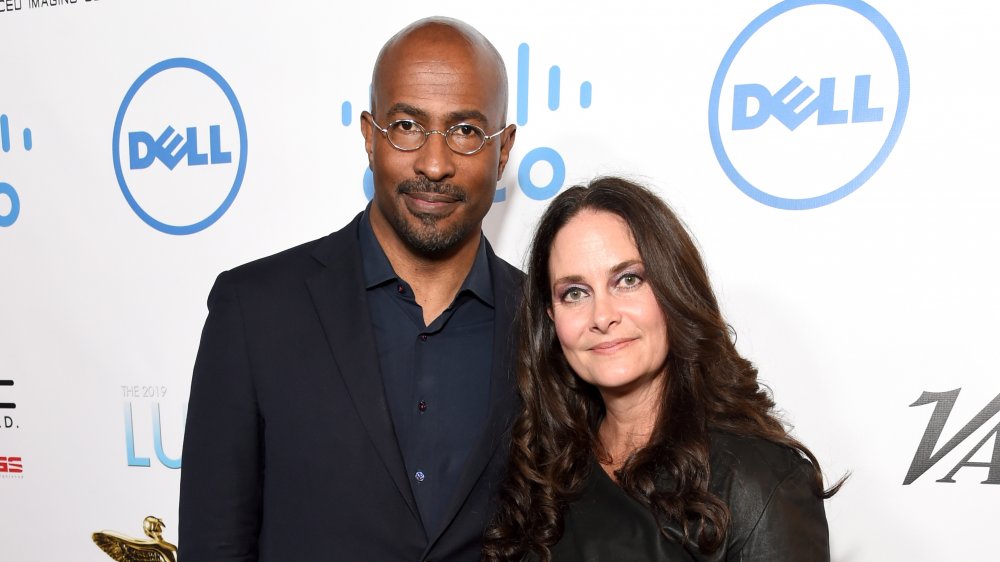 Michael Kovac/Getty Images
While Van Jones' political career has been subjected to scrutiny, his personal life has as well. In September 2018, Jones and his wife of 13 years, Jana Carter, announced they were divorcing. "Though we have decided to end our marriage, we still love each other very much," the parents said in a statement to People magazine at the time. "We will continue raising our kids together, running our businesses together and supporting each other's growth. There is no beef or drama — just evolution."
Carter was reportedly the one who filed for divorce and requested joint custody of their two children — sons Mattai and Cabral — as well as spousal support. Their divorce was finalized in June 2019 according to court documents obtained by Blast. Just months before making their split official, Jones was still wearing his wedding ring and was questioned about it during an appearance on The Wendy Williams Show in April 2019. "You getting personal man," he joked when the host asked if he will still wear the ring while he dates. "First of all, I got no dating life ... I'm good. I'm just trying to save the world," he replied.
Since his split, Jones has stayed quiet about his love life, but has remained extremely vocal about social justice reform.