How Maury Povich And Connie Chung Keep Their Relationship Fresh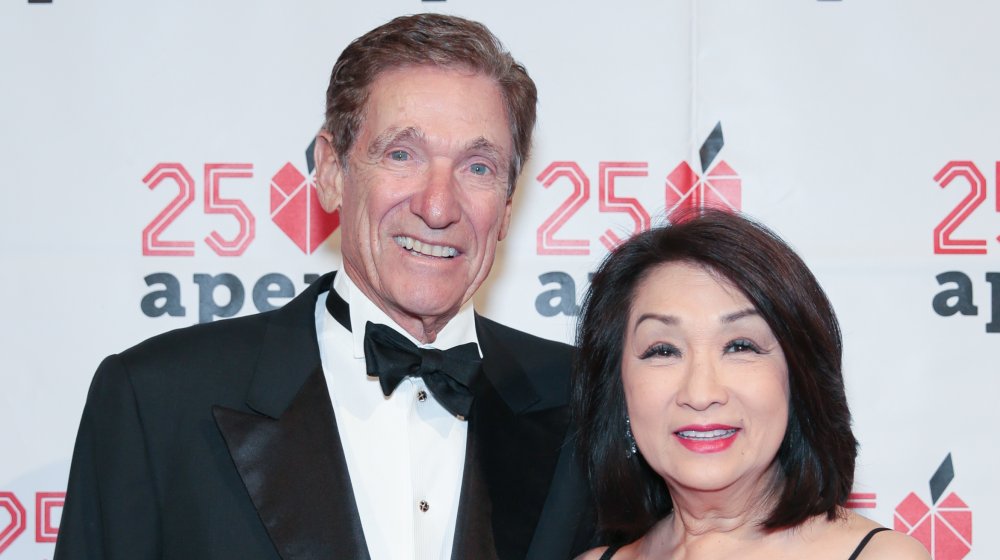 Cj Rivera/Getty Images
Talk show host Maury Povich and his wife, journalist Connie Chung, have been together for 42 years as of this writing. The couple met when they both worked in the news department at WTTG in Washington D.C., and during a 2007 interview with TV Week, Chung recalled working together before dating. "I was in college and he was the anchorman. He was already a big, hot-shot local news star. I used to bring him wire copy because I was a copy person. I would hand him the copy off the wire and say, 'Here, Mr. Povich' and he'd be like, 'Yeah, yeah, yeah ...' while he was going rat-a-tat-tat on the typewriter." In other words, sparks we're not flying at first.
Povich and Chung dated for seven years before marrying in 1984. The couple shares a son, Matthew, whom they adopted in 1995 when Chung was 48 years old, and Povich was 56 years old. The couple had been trying to have a baby for years. In 1990 she put things very bluntly, saying, "We want very much to have a child. Unfortunately, time is running out for me," according to The Washington Post. 
Povich still hosts his long-running daily talk show, Maury, while Chung has retired from her journalism career after anchoring CBS Evening News and 20/20, to name a few outlets. In recent years, Connie Chung has chosen to focus on her family and her marriage to Maury Povich. So what is their secret to long-term marital bliss? Keep reading to find out.
Inside Connie Chung and Maury Povich's playful banter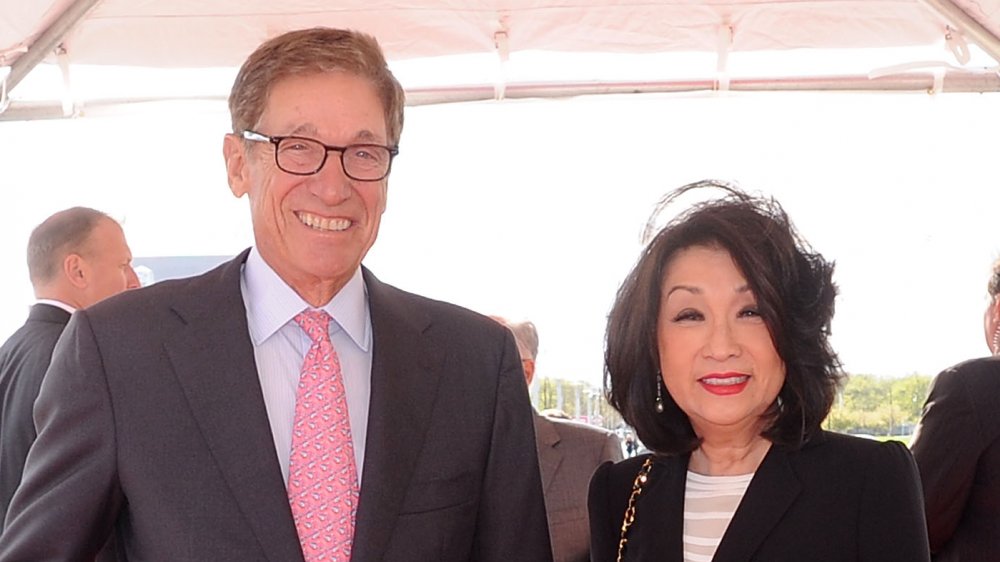 Bobby Bank/Getty Images
With over 40 years of marriage underneath their belts, Maury Povich and Connie Chung have become marital pros and have handled the good and the bad times with humor. The couple enjoys a playful banter, which has helped them get through public firings, years of infertility struggles, and the adoption of their son Matthew.
When describing what annoys them about one another, a smiling Povich told People, "Connie is never on time." While Chung responded, "Well, what's so annoying about Maury is that he's so loud and interrupts all the time." To which Povich exclaimed, "I do not!"
In her 2007 interview with TV Week, Chung said of Povich's humor, "Maury is a very funny guy to me because he's such a quick study. It's very, very annoying. I observe him up close, at home, and then I watch his program, and I don't really know how he does it. It comes so easily to him. He sits there, he reads his material, he doesn't take any notes...." So other than humor, what else keeps their marriage strong?
Maury Povich and Connie Chung prioritize respect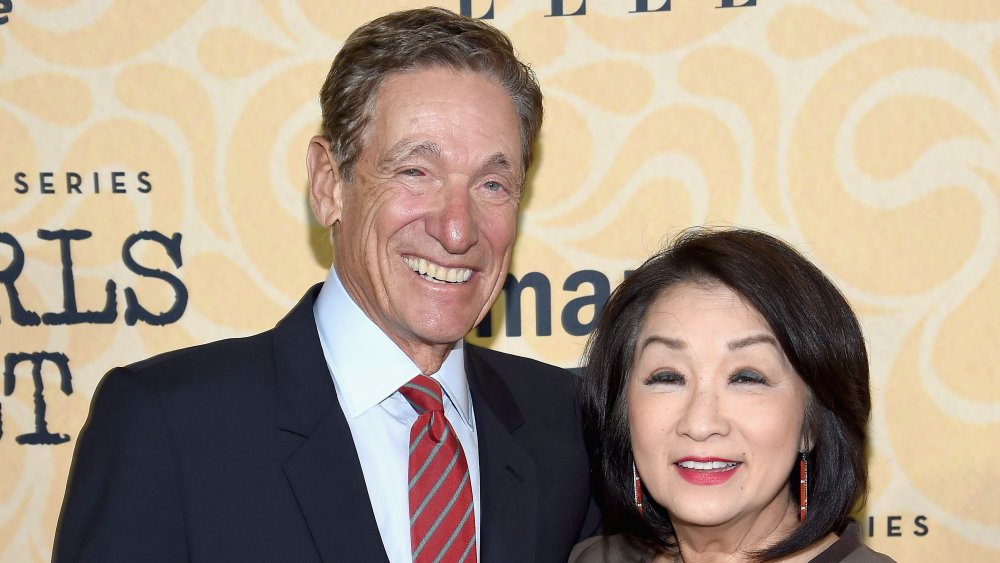 Dimitrios Kambouris/Getty Images
The key to Maury Povich and Connie Chung's long-lasting marriage has been acknowledging that they, as a couple, can have differences of opinion. As Povich told People, they even have different views on what makes their marriage work. "I have one answer, Connie has another," Povich said.
The couple revealed they hash out all of their arguments, but perhaps not always on the same timeline. Povich can let things slide until the next morning while Chung revealed, "I hold grudges and I need to continue to argue it out, whatever it is."
They also have mutual respect for one another, be it in terms of their careers or, as Povich added, "We've always respected each other's space and values. There's no need for any do-overs. Maybe that's the reason why we're still married." Of their relationship, Chung gives it the highest praise, stating, "I would go back and relive every moment." Cheers to Maury Povich and Connie Chung on their very successful and happy marriage!