The Real Reason Josh Farro Isn't In Paramore Anymore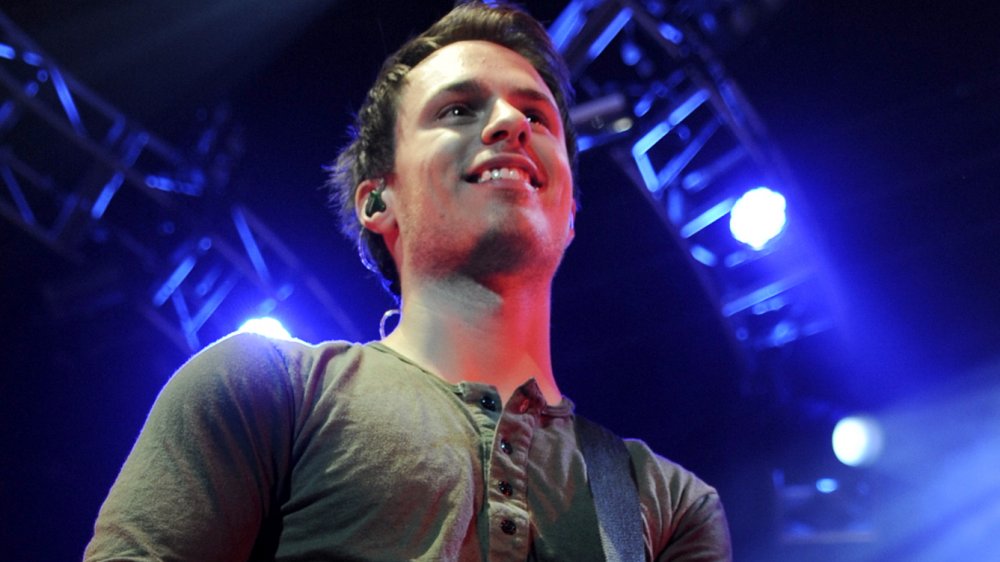 Tim Mosenfelder/Getty Images
In late October 2020, Paramore's lead singer, Hayley Williams, spoke out in support of the LGBTQ+ community. On Oct. 28, 2020, Williams jumped on Twitter and shared her stance on behalf of the band. She wrote: "there's a reason there are only 3 people left in @paramore. surprise, haters, it ain't cause of me. paramore [does] not condone religiously/politically dogmatic beliefs which leave our LGBTQ+ friends, fans, & family feeling abandoned and hopeless."
She followed up with one more tweet, writing, "and ya know, if that doesn't jive with you, well, feel free to go to where all past members of paramore have gone which is literally anywhere else but paramore. to paramore's LGBTQ+ family (and @ColormeBrian i am talkin straight to you) you are full of love and you are loved." After some internet digging, it turns out that @ColormeBrian is Brian J. O'Connor, a professional hair and makeup artist who frequently works with Williams.
While the singer's tweets were a shoutout of inclusivity and love, she also called out some former members of Paramore, leaving fans to speculate that Williams' remarks were directed at former guitarist, Josh Farro. According to Billboard, Farro left Paramore in 2011 and it seems like there might be new details to the story of why he left.
Did Hayley Williams throw shade at Josh Farro?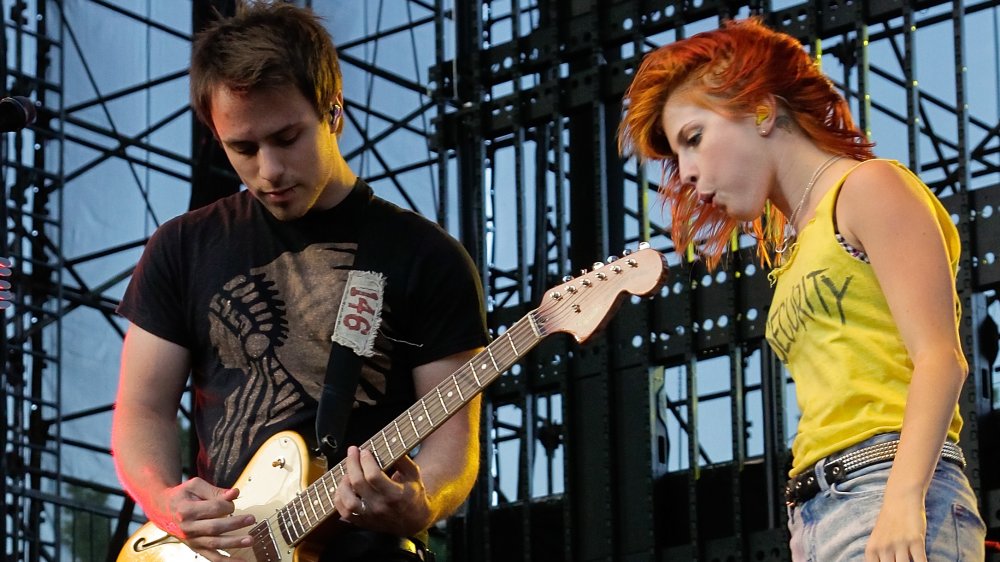 Noel Vasquez/Getty Images
After Paramore's Hayley Williams showed support for the LGBTQ+ community through Twitter in October 2020, fans speculated that she might be throwing shade at former guitarist Josh Farro. He left the band in 2011, according to Billboard, and his exit was rumored to be contentious. In the Twitter comments, someone unearthed an alleged Facebook comment made by Farro that read, in part, "[Pedophilia is] not a preference it's a perversion just like homosexuality."
Farro left Paramore with his brother, Zac, and upon their exit, they reportedly published a blog post explaining their departure, according to The Guardian. There was confusion about the blog post, as the remaining Paramore members called it "fake." However, shortly after, Farro shared a YouTube video claiming his post was authentic. Both the post and the YouTube video have since been deleted, according to the outlet. 
Per The Guardian, Farro's post was allegedly full of biblical quotes, with the guitarist writing that some of Paramore's lyrics contradicted his beliefs. Farro reportedly quoted a line from their album, Brand New Eyes, writing, "For example, 'The truth never set me free', which contradicts what the Bible says in John 8:32 ('And you shall know the truth, and the truth shall set you free'). We fought her about how [Hayley's] lyrics misrepresented our band and what we stood for, but in the end she got her way."
While Williams didn't explicitly mention Farro in her tweets, it's clear there were underlying tensions between the two before he even left the band.