The Strange Thing Dolly Parton Did While Writing '9 To 5'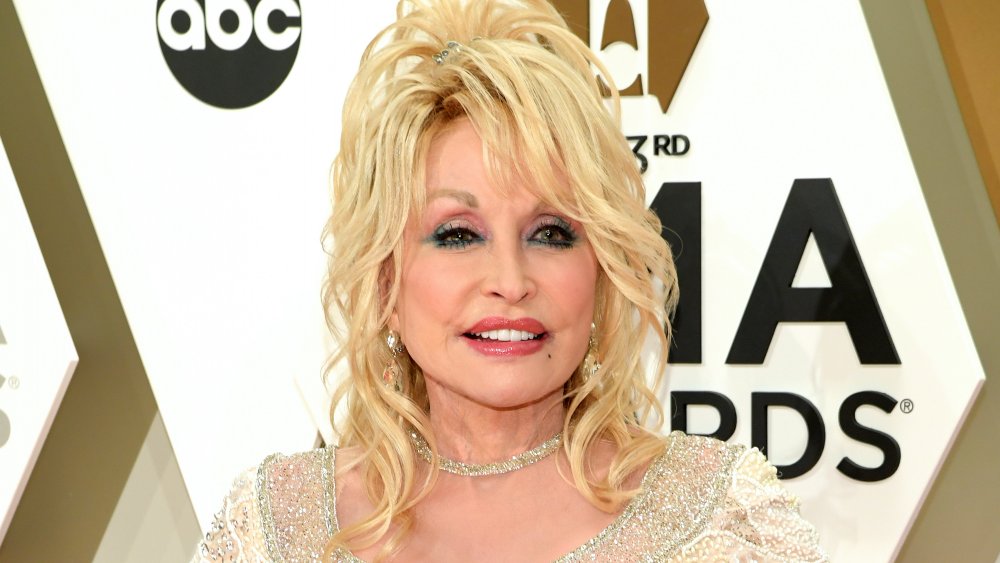 Jason Kempin/Getty Images
"9 to 5" just might be the only song to top the Billboard Hot 100 that features the sound of a typewriter as percussion. As the theme song of the movie of the same name, Dolly Parton's modern classic pays tribute to office workers, folks who are, as the lyrics say, on the job from 9 to 5. The typewriter sound was not just a charming novelty, but a way to set the scene and to incorporate something from the lives of the song's subjects into its sound.
As fun as it is to imagine Parton in 1980 sitting at a typewriter and figuring out how to play it like a drum set, the true story goes a bit differently. Ever resourceful, Parton invented the iconic sound not by typing, but by strumming her nails against each other the way one might play a washboard. The nail-clicking even made it onto the final recording used in the film.
'Nails by Dolly' isn't Dolly Parton's long-lost metal album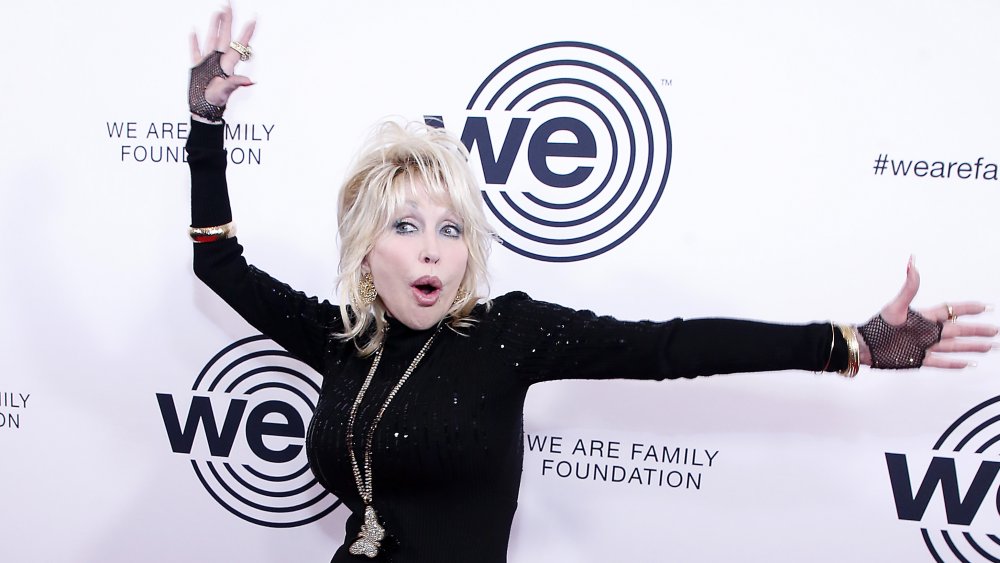 John Lamparski/Getty Images
During a 2019 appearance on The Tonight Show with Jimmy Fallon, Dolly Parton sang a couple of songs and shared a couple of stories. When Jimmy Fallon asked what Parton was doing with her hands while they sang "9 to 5," Parton explained, "I used my acrylic nails on the set when I was writing it," adding, "It sounded like a typewriter to me."
"I played it on the actual record," Parton confirmed. "It says 'nails by Dolly' on the album," she said. Parton also revealed that the song is still one that she uses to open her concerts, just as it opened the movie featuring Parton alongside Jane Fonda and Lily Tomlin. All that being said, the musical of the same name — which opened in New York roughly three decades after the movie premiered — specifies a part for a typewriter in its orchestration. Apparently, even Dolly Parton's acrylics aren't loud enough to fill a Broadway theater.