Why Tate Donovan And Jennifer Aniston Broke Off Their Engagement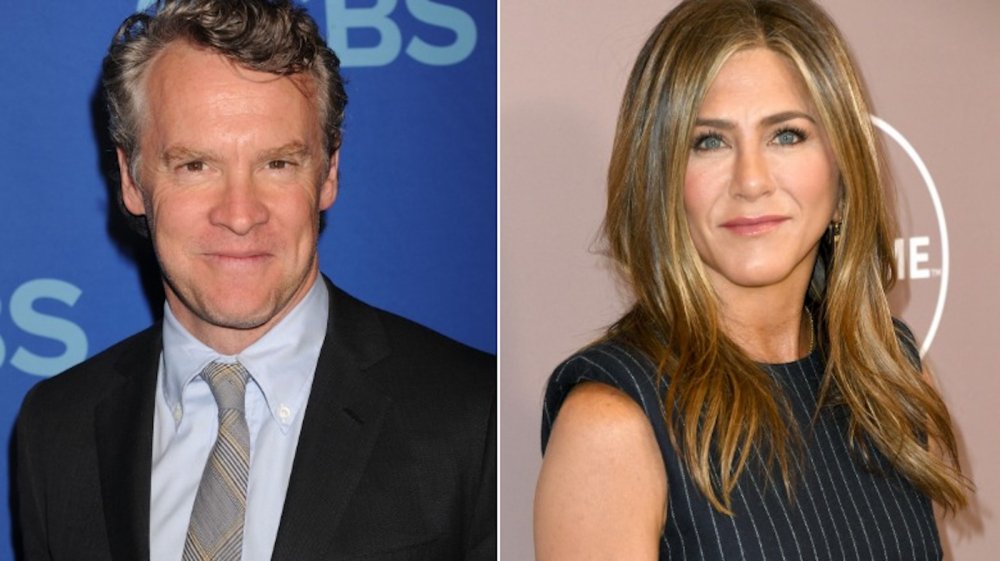 Jennifer Graylock, Jon Kopaloff/Getty Images
Before her marriages to Justin Theroux and Brad Pitt, Jennifer Aniston got engaged to another Hollywood hunk: Tate Donovan. The pair first met in November 1995 after being introduced by mutual friends, People reported. The Friends star told the outlet that her boyfriend was the "perfect guy," describing him as "so real, so honest, so funny, so kind, and considerate." 
Although the two immediately hit it off, they broke up a month later because Donovan had his doubts about getting into another high-profile relationship. (He had previously dated Sandra Bullock for four years.) However, the couple got back together three weeks later. From there, things got serious... fast. Not only did they exchange commitment rings on their first anniversary, but Donovan also bought a dog for Aniston on Valentine's Day in 1996.
Aniston and Donovan dated for three years before getting engaged in 1998. Unfortunately, the engagement was brief as they ended their relationship soon after. It turns out, Donovan and Aniston were splitting up in real-life around the same time as his six-episode arc on Friends as Rachel Green's love interest, Joshua Burgin. Keep scrolling to find out how he felt filming scenes with the actor and whether there's any truth to the rumors about jealousy causing the breakup.
Was Tate Donovan jealous of Jennifer Aniston's career?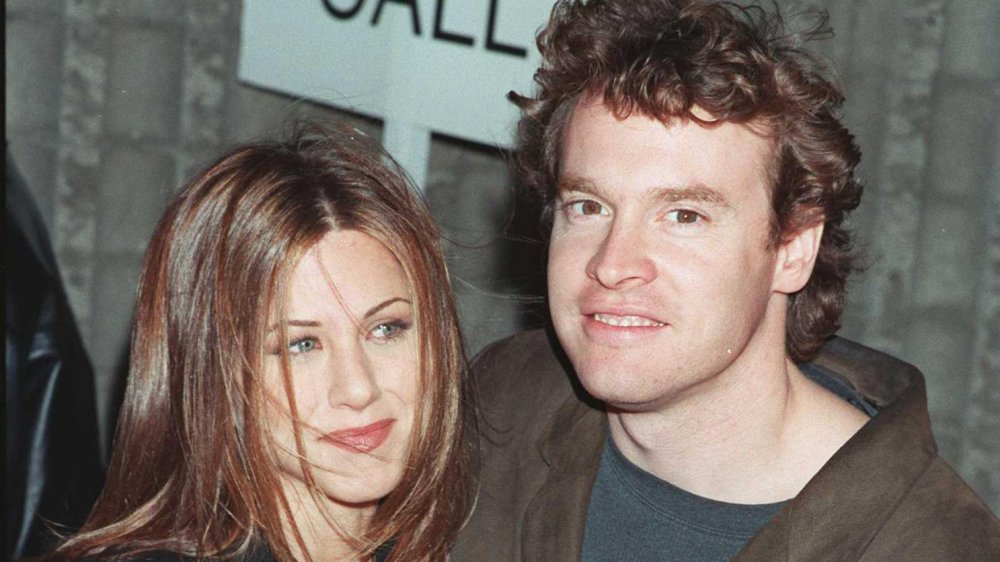 Denny Keeler/Getty Images
When Tate Donovan and Jennifer Aniston split, reports suggested their breakup was due to his jealousy over her career. However, she shot down that rumor during a 1999 interview with Rolling Stone. "That wasn't actually why we broke up. But because we didn't give the press anything, they made it up," she said. "Tate's and my breakup had nothing to do with ego battles, wanting babies, not wanting marriage — all that stuff. None of it was accurate."
Although the jealousy claims weren't accurate, the split wasn't any less uncomfortable. The most awkward part of their breakup came when Donovan got cast on Friends as Rachel's new boyfriend, Joshua Burgin. The actor was skeptical about accepting the offer, but, as he explained to HuffPost Live in 2013, he believed working with Aniston might "be good to work through this breakup."
Unfortunately, the experience wasn't exactly what he expected, with The O.C. alum admitting he cried in his trailer after filming scenes with his ex.
Inside Tate Donovan's struggle filming Friends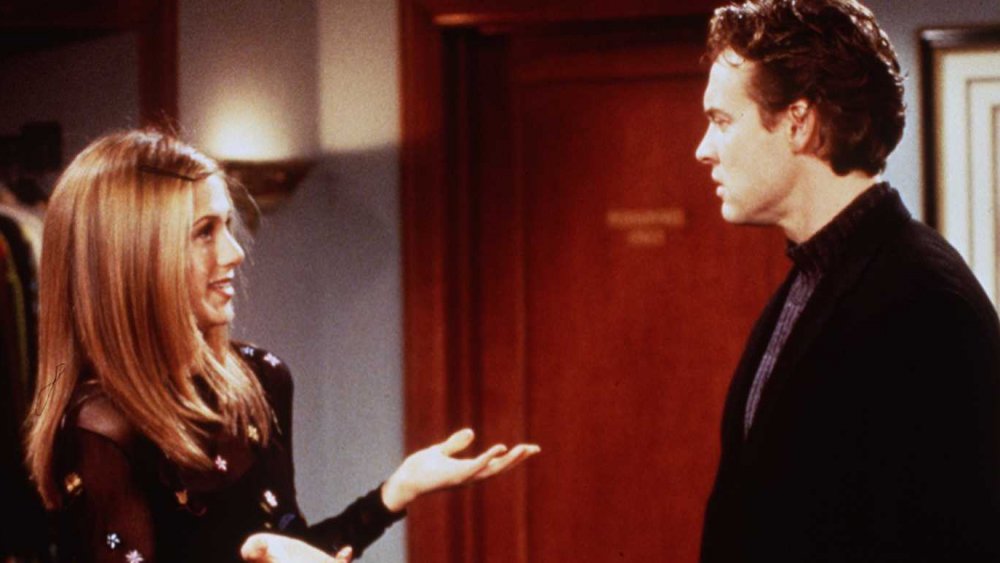 Getty Images
Tate Donovan opened up about how it felt to work on Friends with Jennifer Aniston amid their breakup — more than two decades later. "I was just happy to be on the team," he told Us Weekly in 2018. "The only bummer was Jennifer and I were breaking up at the time. And so that was tricky to sort of act, and act like we are just meeting each other, and falling in love, or whatever, interested in each other, when we're sort of breaking up. That was just tough."
"It was just six episodes. I mean, only because we were breaking up. We were like, 'Hey, can we not keep doing this? 'Cause this is really painful and tough,'" the actor continued. "The people that know that we dated think that we met on Friends. But in fact we had dated for two years before then, and it was over by the time we were on Friends together." Donovan also told HuffPost Live that once he started filming Friends with Aniston, it was much more difficult than he expected. "It was horrible. It was so tough," he recalled. "I remember getting back to my dressing room and just weeping."
Still, the actor called his experience on Friends "great" even if he felt like he was "dying inside" at the time.