Alexandria Ocasio-Cortez's Vanity Fair Cover Is Causing A Stir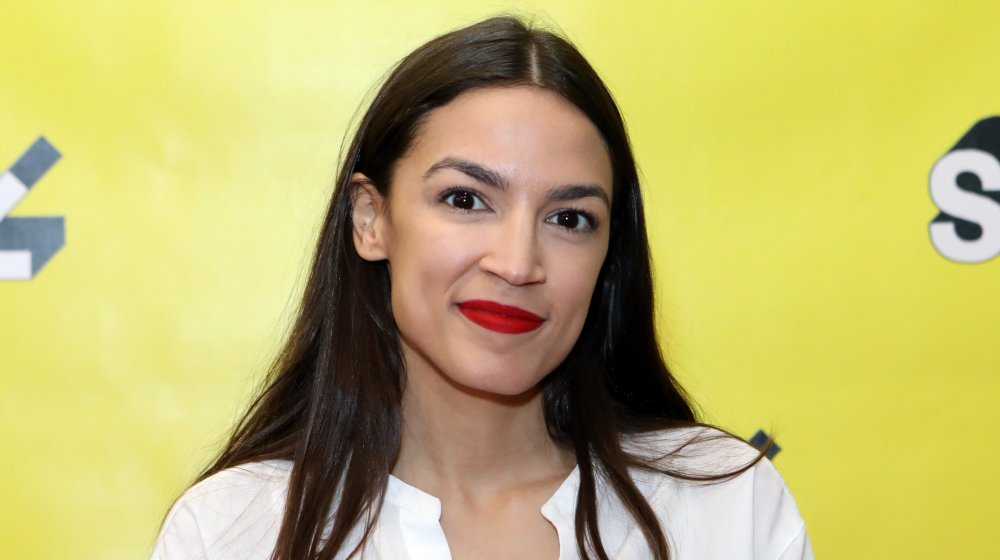 Samantha Burkardt/Getty Images
Fasten your seatbelts, because Twitter is one bumpy ride! Democratic Representative Alexandria Ocasio-Cortez graced the cover of Vanity Fair's December 2020 issue. This isn't surprising since AOC brings with her not only a new-found star power but also a fresh voice in politics. According to CNN, Ocasio-Cortez is "the youngest woman ever to serve in congress." No wonder people want to hear her story.
What is surprising is the online reaction, not exactly to AOC herself but rather to her cover story outfits. Twitter is heavy with criticism, noting that in the photos of the Vanity Fair piece, Ocasio-Cortez is wearing some luxury designer items. The credit notes at the bottom of the photos cite her shoes as Christian Louboutin, with suits by LOEWE and Carolina Herrera and earrings by BULGARI, among other brands.
Meanwhile, the content of the article covers themes much more familiar to fans of AOC and her political message. The piece discusses her July 2019 visit to a border detention center in Texas, her championship of the Green New Deal, and her firm belief in the "dignity of working people." So with this as her platform message, some audiences felt like it was hypocritical to see AOC in luxury wear, while others defended her. Here's what went down.
Twitter has thoughts on AOC's Vanity Fair outfits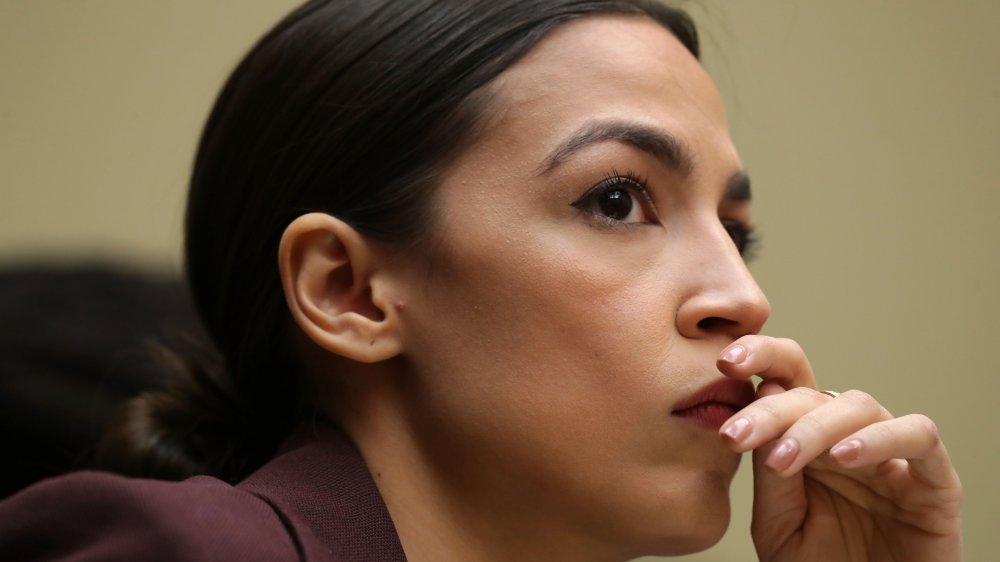 Chip Somodevilla/Getty Images
People had some thoughts about Representative Alexandria Ocasio-Cortez and her December 2020 cover shoot for Vanity Fair.
One Twitter user, political commentator Sunanda Vashisht, wrote a scathing comment: "AOC on the cover of Vanity Fair. The clothes are estimated to cost $14,000. So happy that AOC is upholding the long established hypocritical tradition of Socialists who believe Socialism is for poor while they enjoy the fruits of Capitalism."
Meanwhile, other Twitter users came to her defense. Reporter Sam Thielman wrote: "I don't know who needs to hear this but Vanity Fair doesn't let you keep the clothes from your photo shoot and Mark Hamill doesn't get to keep the lightsabers." Many others agreed and chimed in with comments that the clothing was provided by the magazine on loan and that AOC didn't take a "vow of poverty."
However, another person who responded felt that Ocasio-Cortez could have asked to be dressed in different clothing: "I don't know who needs to hear this but when Vanity Fair asks you to do a photo shoot and presents you with $14,000 couture to wear you can refuse and ask them to put you in some H&M."
Perhaps the best tweet of the whole thread: "Don't bring star wars into this."
Ironically, AOC actually spoke about the phenomenon of being a woman and dressing for politics in the piece itself. Here's what she said.
AOC isn't the first woman in politics to get criticized for clothing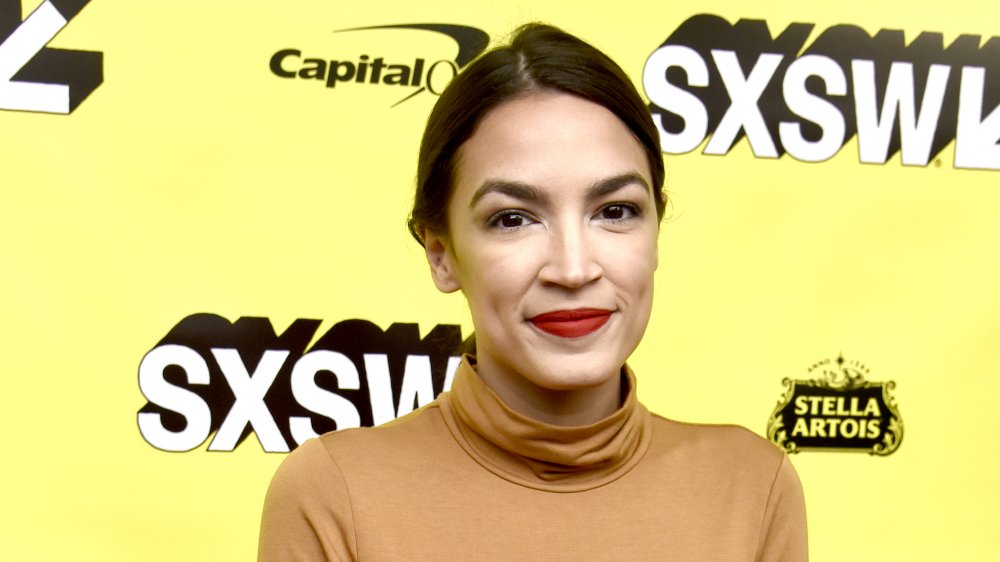 Tim Mosenfelder/Getty Images
While Twitter erupted with opinions about Alexandria Ocasio-Cortez and her outfits on the December 2020 cover story, she spoke about finances and clothing in the piece.
Vanity Fair noted that Ocasio-Cortez's congressional salary comes in at $174,000, which covers two places to live: New York City and Washington, D.C. Not only that, but AOC has to dress for the job. "It's legitimately hard being a first-generation woman... and being working class, trying to navigate a professional environment," she told the outlet. "It continues to take me so long to try to figure out how to look put-together without having a huge designer closet," she added.
This isn't the first time a woman in politics has been criticized for the cost of her clothing. In fact, in the Twitter thread which dissected AOC's Vanity Fair wardrobe, someone linked to a Politico article from 2008, which pointed out that the Republican National Convention paid $150,000 to clothe then-vice presidential candidate Sarah Palin and her family. And in 2017, Vanity Fair itself published a piece about censure directed at Michelle Obama for wearing $540 Lanvin sneakers. First lady Melania Trump might have everyone beat for the time in 2017 when she was spotted in Italy wearing a $51,500 Dolce & Gabbana jacket, according to The Washington Post.
Does all this controversy point to the obscene price of luxury fashion? Or does it show a systemic criticism towards women in politics, where clothing is just another way to scrutinize their image? Perhaps both sides have a point.