How Luke Bracey Really Felt About Emma Roberts When They Met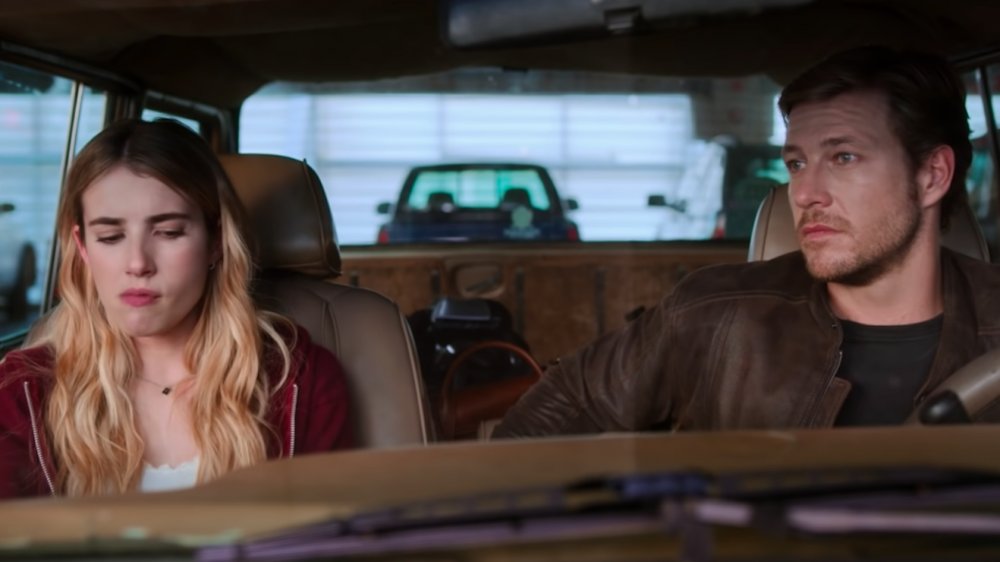 Netflix
Netflix released its first holiday movie of 2020, Holidate, on Oct. 28, 2020. It stars Emma Roberts (Sloane) and Luke Bracey (Jackson) as two single strangers who meet at a mall and agree to be each other's "holidates" (plus-ones) at holiday celebrations with no strings attached. However, as most rom-coms have taught us ... it's never that simple. 
Over the course of the year — and after spending many holidays together, including Valentine's Day, St. Patrick's Day, Easter, Mother's Day, and the Fourth of July — the two develop a deeper connection and their "plan" quickly gets thrown for a loop. Shocker! Not really since the characters' on-screen chemistry is too undeniable to assume their "friendship" won't turn into something more.
As it turns out, Roberts and Bracey's real-life chemistry was just as magnetic. In fact, the Australian actor told Insider that he and the Scream Queens star hit it off from the moment they read lines together at their audition. Keep scrolling to find out how their "natural connection" made the role easy to perform.
Luke Bracey said it was like 'meeting an old friend'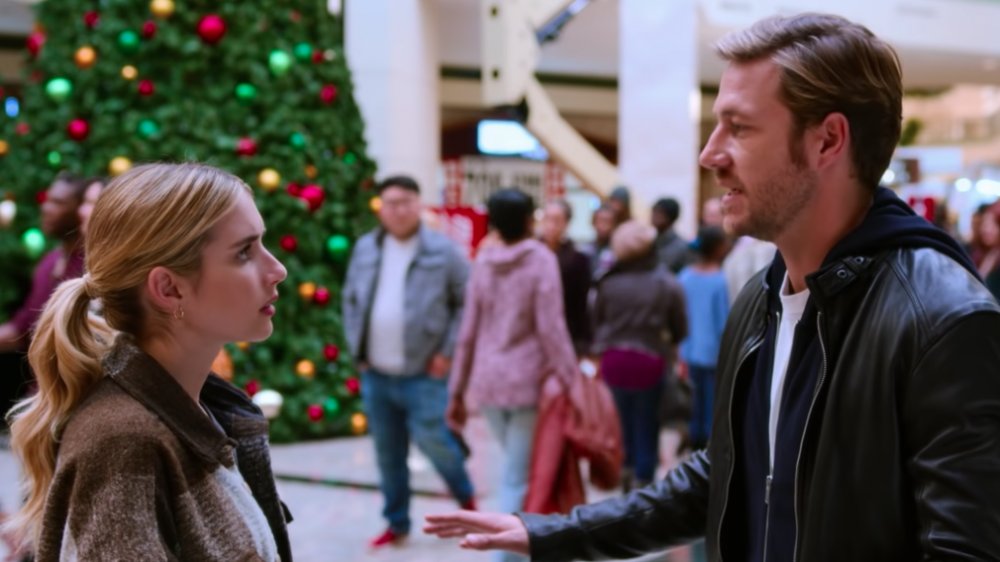 Netflix
While promoting Holidate, Luke Bracey described his experience with co-star Emma Roberts as "amazing." He told Insider, "As soon as I walked in the room, I don't remember exactly what happened, but something funny happened and we all just started cracking up laughing. It was like meeting an old friend. It was like Emma and I had been old friends for a long time." 
The actor continued, "There was such an ease to it. We really didn't have to work on getting to know each other or chemistry because it honestly felt like we'd been friends for a very long time."
Bracey said their connection became even stronger after getting to know each other more. (Insider notes they spent 12 to 14 hours together per day during filming.) "For those days at work to be just us laughing on-camera and off-camera, it was a blessing," he explained. "There are so many times where we're just cracking up before the cameras are rolling. I'm sure there are plenty of outtakes of us just being absolute fools and laughing our heads off." 
Holidate also stars Kristin Chenoweth, Grey's Anatomy alum Jessica Capshaw and Saturday Night Live's Alex Moffat.