Are Laura And Aladin From 90 Day Fiance: The Other Way Still Together?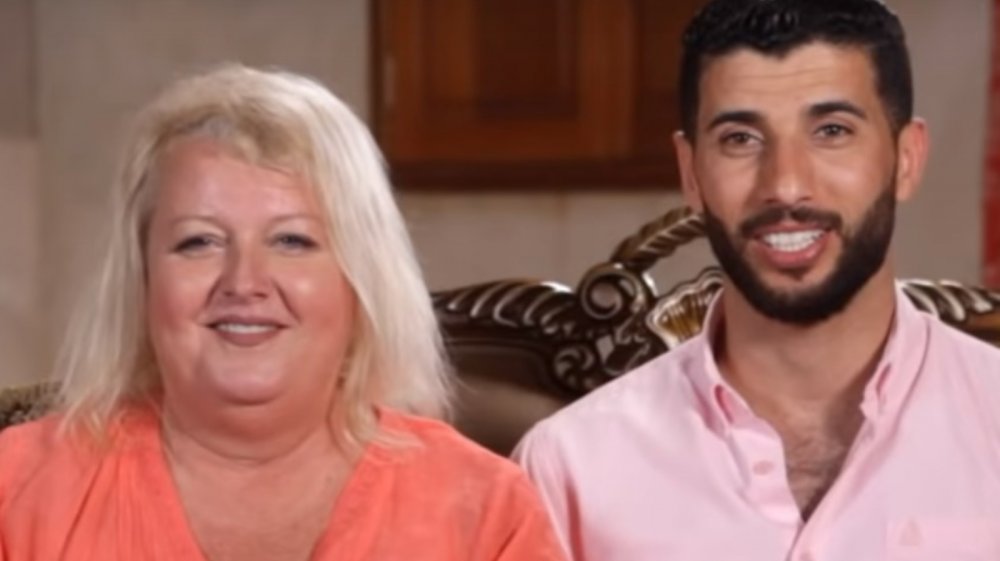 TLC/Sharp Entertainment
Laura and Aladin Jallali shared the rise and fall of their marriage on 90 Day Fiance: The Other Way. Fans watched as 51-year-old Laura left Florida to marry and live with her 29-year-old husband, Aladin, in Qatar. Their relationship faced criticism from the start. Laura's 21-year-old son Liam was not in support of their union and argued with Aladin over his desire to start a family with his mom. 
Following their wedding, cultural differences got in the way as the couple argued over Laura's attempts to revamp their sex life and express her independence as a woman. At one point, Aladin became upset after Laura tried to involve a sex toy in their "jiggy jiggy" sessions. She had shared her disappointment with Aladin's performance in the bedroom, which infuriated her Arab husband. 
But, it was her decision to go to a coffee shop without letting her husband know that put the nail in the coffin on their relationship. In a May 2020 episode of 90 Day Fiancé: What Now, Laura and Aladin faced off about why the Tunisian personal trainer decided to divorce her. After being completely shut out by Aladin, Laura was forced to get answers from his close friend Mohammad. "It's very bad when you go out and your husband [doesn't] know anything about it," Mohammed told her. "You are not from this country and you go out alone. It's like he's not a husband." 
Laura and Aladin have both moved on
After being scolded by Aladin Jallali's close friend Mohammad, Laura Jallali was confronted by her husband and hit with the harsh reality that he was done with their marriage. "Aladin, can you please handle this maturely and not with so much hate?" she begged him. But, the 90 Day star shut down Laura's pleas and hinted that there was more to the story. "Listen, don't make like you are the victim here," Aladin replied. "We already talk. So, for me, it's over ... You know what you did and what you are doing."
Prior to their virtual meeting, Aladin insinuated that he had been catfished by Laura, US Weekly reports. He accused her of lying about her age, her appearance, and being pregnant by him. So by the time they appeared on What Now, Aladin had had it with Laura and their relationship. "Don't text me anymore. Don't call me," Aladin snapped at Laura, while her final two words sealed the deal on their marriage: "F*ck you."
Since their messy breakup, both Laura and Aladin appear to have moved on. During an appearance on 90 Day Fiance: Self-Quarantined, Laura revealed that she was dating a 25-year-old Ecuadorian man. "I did actually end up meeting someone online," Laura shared. "We just really connected." She went on to divulge how her love lives in California and not overseas like her ex. Meanwhile, in June 2020, Aladin teased that he was in a relationship in his Instagram bio.