The Truth About Sean Connery's Marriage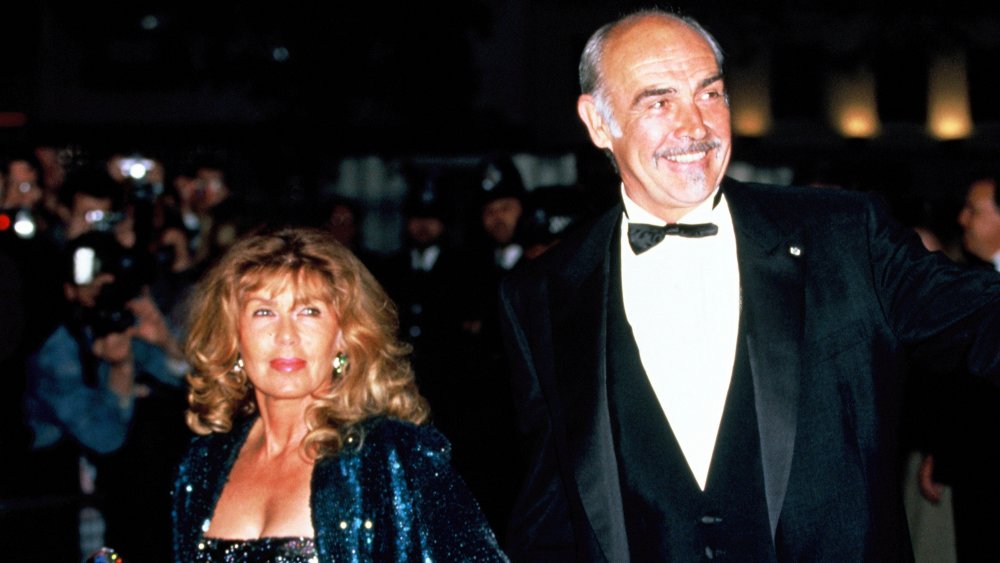 Georges De Keerle/Getty Images
On Oct. 31, 2020, the world lost one of the most iconic actors of his generation. Sir Sean Connery, the Scottish star known for his role as James Bond and his Oscar-winning turn in The Untouchables, passed away at age 90 after being "unwell for some time," his son Jason told BBC News. Jason noted that the elder Connery "had many of his family who could be in the Bahamas around him" as he died overnight at his home on the island.
"We are all working at understanding this huge event as it only happened so recently, even though my dad has been unwell for some time," Jason added. "A sad day for all who knew and loved my dad and a sad loss for all people around the world who enjoyed the wonderful gift he had as an actor."
Along with his only son, Connery leaves behind his wife of 45 years, Moroccan-French painter Micheline Roquebrune. According to The Sun, Connery and Roquebrune first met in 1970 at a golf tournament in Morocco. While their initial encounter sounds like it was plucked straight from a movie scene — sparks flew as their eyes met across the dinner table — the mother-of-three had already been married twice and Connery himself had recently split from first wife Diane Cilento. Yet, while the two didn't immediately get together, Connery reached out two years later and sparks flew once again, ultimately igniting the flame that sustained their love until his death.
Sean Connery described wife Micheline Roquebrune as 'the love of my life'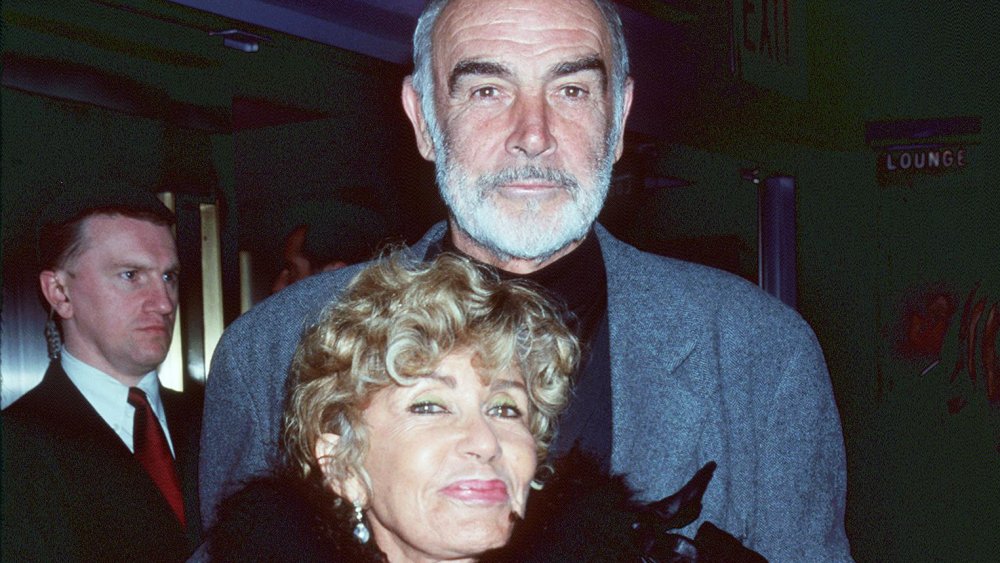 Robin Platzer/twin Images/Getty Images
When Sir Sean Connery and his future wife Micheline Roquebrune first met in Morocco, their connection was intense, but brief. "I saw this man from the back, and of course, he had a fine physique. But that first day I didn't know who he was or anything about him," Roquebrune told The Sun in 2011. "Then I dreamed I saw this man. I was in his arms. And I thought 'At last, peace.' The next day I went back to the tournament and that was that!" During an interview with France's Gala magazine (via Heavy), the pair continued to "play golf like strangers" and then "meet to make love like crazy people."
Yet, while the two went back to their respective lives after the golf tournament, Connery reached out two years later to rekindle their fling. However, because Roquebrune remained in North Africa for the sake of her children, their first days together weren't without struggle. "In the early days it was difficult for us to see each other," Connery told The Sun. "We were in separate queues coming off different flights. There was a partition and underneath I saw these feet. I immediately recognized them and tried to get through to see her but it wasn't allowed."
Connery and Roquebrune married a few years later, in 1975, enjoying 45 years together before Connery died. He added that Roquebrune was "the love of my life." However, that devotion wavered somewhat in the 1990s, when the actor was accused of having multiple extramarital affairs.
Sean Connery's marriage survived numerous cheating allegations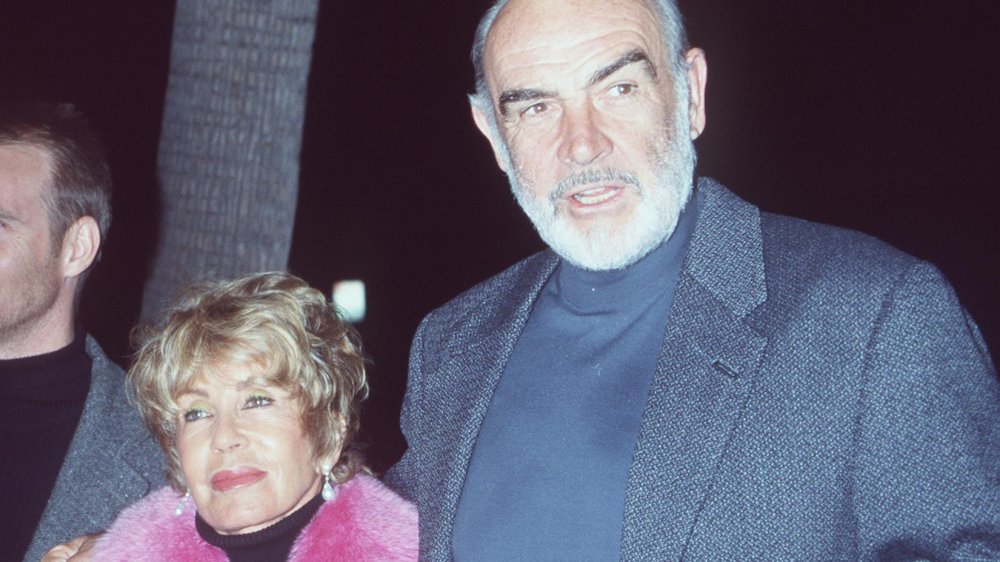 Brenda Chase/Getty Images
As The Sun described, while many men "have wanted to be" Sir Sean Connery throughout the decades, "women just want him — period." And, while he might have found his one true love at a gold tournament in 1970, the 007 actor's wandering eye allegedly put their union in peril on multiple occasions.
According to the Daily Mail, "singer Lynsey de Paul claimed she started an affair with Connery after they had met at a party four years earlier." In 1993, de Paul noted that, "even though Micheline [Roquebrune] was sitting on the next sofa to them as they talked, it did not stop Connery chatting her up and asking for her phone number." While Connery allegedly pursued de Paul "by reciting Robert Burns verses and passages of his own poetry," their affair ended mere months after their first sexual encounter. Later on, in 1996, Connery was then seen "sharing a lingering kiss outside the Beverly Hills home of make-up artist Nina Kraft," with whom he'd worked on The Rock. While Connery and Roquebrune attempted to present a united front days later at the film's premiere, the news evoked gossip that Connery was a serial cheater who was "seeing a string of women behind his wife's back."
While another alleged affair, this time with Danish-born designer called Helle Byrn, came to light one year later, Roquebrune revealed that she'd been prepared for such scenarios all along. "When I met Sean, I knew I was taking on the whole package," she explained. "Everyone wants him and I have to accept and understand that."