Everything We Know About Sean Connery's Death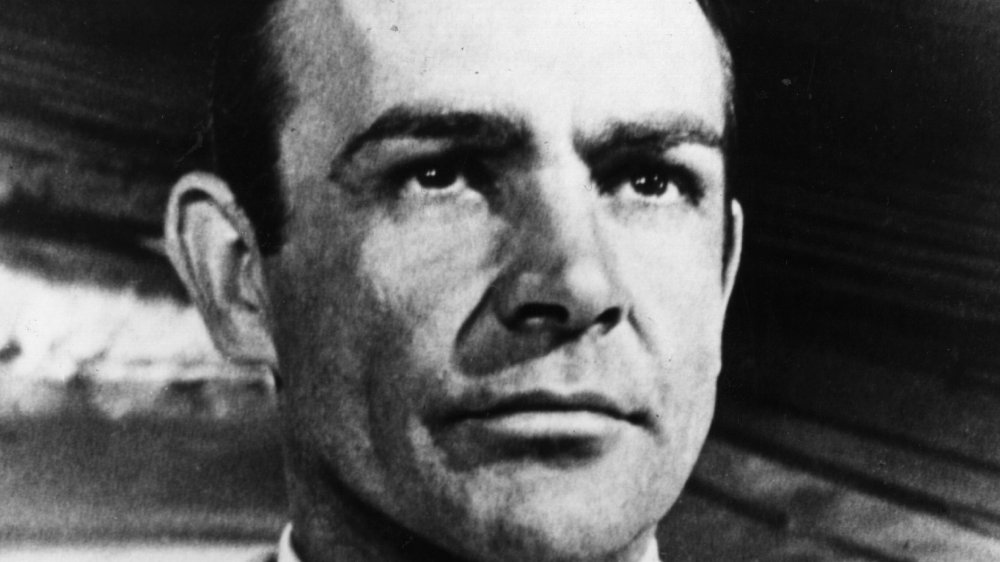 Hulton Archive/Getty Images
Sean Connery was best known for playing James Bond, but that was only one chapter in the rich journey that was his career. Connery played the original Bond incarnation, and while others may have stepped successfully into the formidable tuxedo, Connery became the measure of every other performance.
After Connery stepped away from the Bond franchise, he transitioned to playing all sorts of roles, starring in science fiction and fantasy films and taking often wacky character roles. Connery refused to allow himself to be limited, even choosing roles other actors of his pedigree may have scoffed at. "I don't mind being older or looking stupid," the actor told The New York Times in 1987. The silliest roles became some of his most iconic, like the lead role in the campy cult-classic Zardoz or playing opposite Harrison Ford as Indiana Jones' father in Indiana Jones and the Last Crusade.
Connery was knighted in 2000, controversial at the time for his support of Scottish independence, per the Times. The Edinburgh-born actor had been denied a knighthood two years prior and maintained a "Scotland forever" tattoo on his arm from age 18. 
After such a long and impressive life, Connery passed away on Oct. 31, 2020. Here's everything we know about his death so far.
Sean Connery was 90 years old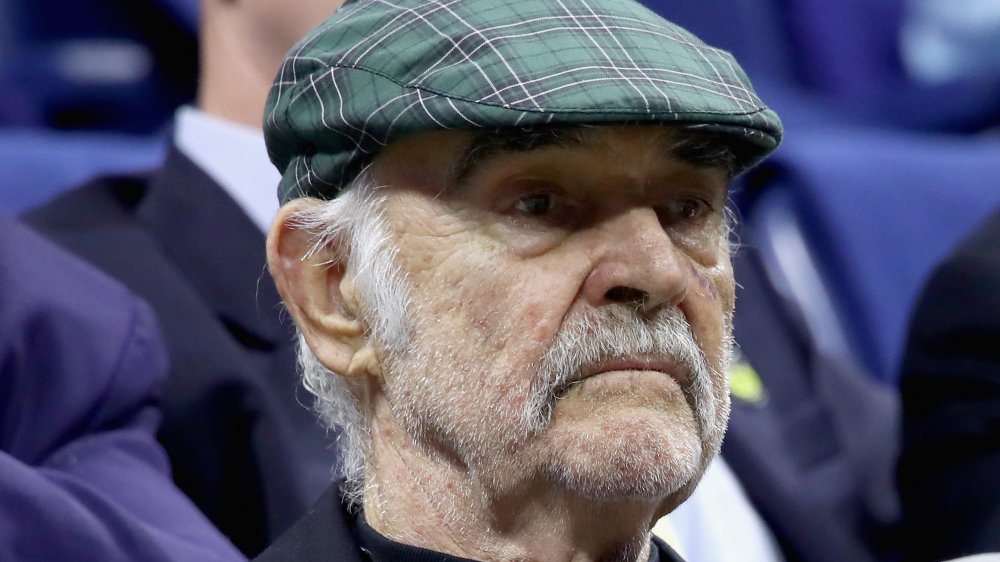 Clive Brunskill/Getty Images
Sean Connery died on Oct. 31, 2020. The BBC reported that the actor died peacefully in his sleep in the Bahamas after a period of illness. He was 90 years old.
Connery maintained homes in the Bahamas as well as in Spain and Portugal, rejecting, as his BBC obituary notes, the Hollywood lifestyle. His son, Jason Connery, told the BBC, "We are all working at understanding this huge event as it only happened so recently."
The actor is survived by his brother Neil, his son Jason, and his wife, Micheline Roquebrune. Jason confirmed to the BBC that Connery "had many of his family who could be in the Bahamas around him." Jason also said it was "a sad day for all who knew and loved my dad and a sad loss for all people around the world who enjoyed the wonderful gift he had as an actor."
Connery was also memorialized by First Minister of Scotland, Nicola Sturgeon, who wrote on Twitter, "Our nation today mourns one of her best loved sons... He was a global legend but, first and foremost, a patriotic and proud Scot." Connery will be deeply missed, and his work will live on forever.