Young Stars Who Recently Came Out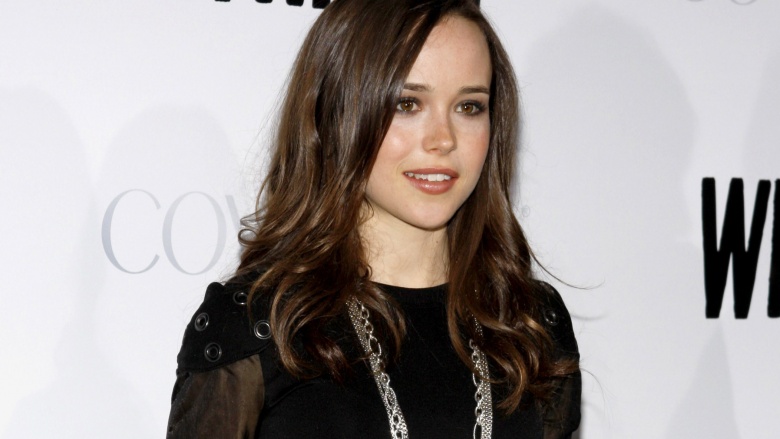 Even today, many young people face trepidation and fear when they decide to come out to family, friends, and the entire world. Here's a far-from-comprehensive sampling of the many young individuals who've decided to open themselves to the world and may inspire others to do the same.
Lily-Rose Depp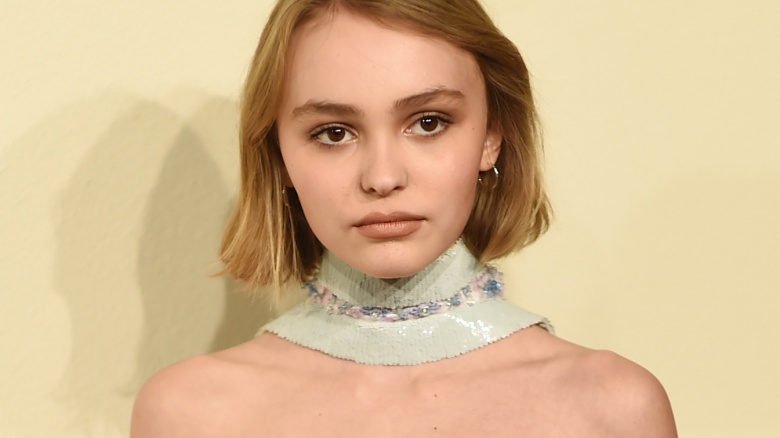 Getty Images
The daughter of Johnny Depp and Vanessa Paradis, model for Chanel, and star of the forthcoming Yoga Hosers, Lily-Rose Depp came out at the age of 16 in the summer of 2015. Initially coming out via Instagram as part of the Self Evident Truths Project, Depp said that "she wanted to be in @selfevidentproject because she falls somewhere on the vast spectrum."
Sam Smith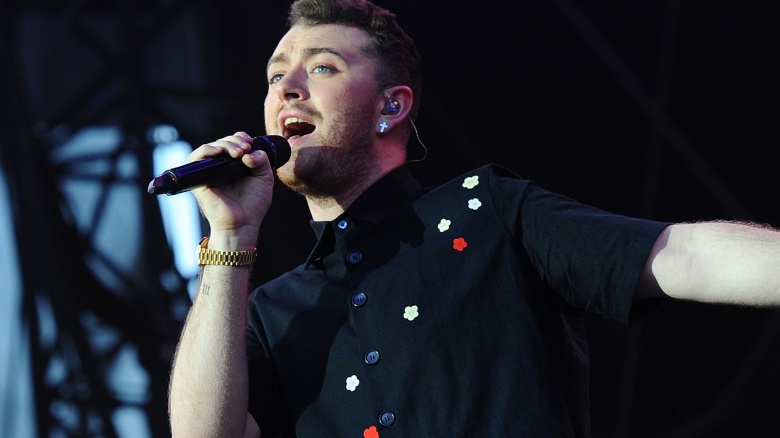 Getty Images
This singer of the hit song "Stay With Me" came out in a big way in 2014. Opening his heart to the entire world, Sam Smith's debut album, In the Lonely Hour, "is about a guy that I fell in love with last year, and he didn't love me back," according to the singer. Smith chose his personal love life as the topic of his album because he wants "to make it [his sexual preference] a normality because this is a non-issue. People wouldn't ask a straight person these questions." To quell any remaining doubts, Smith later officially came out via interview.
Matt Bomer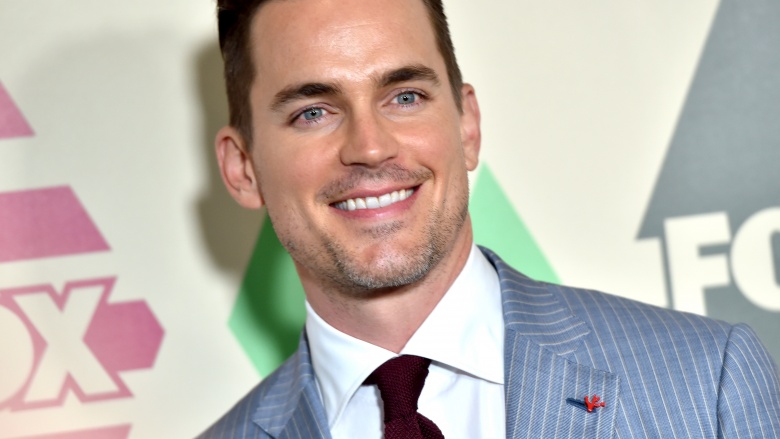 Getty Images
Star of USA Network's White Collar and the Magic Mike films, Matt Bomer came out very publicly. When he accepted the New Generation Arts and Activism Award at the Steve Chase Humanitarian Awards in 2012, he thanked his partner Simon Halls and their three children. Bomer was awarded the honor for his efforts fighting against HIV/AIDS. After coming out, Bomer stated, "I never really endeavored to hide anything."
Ellen Page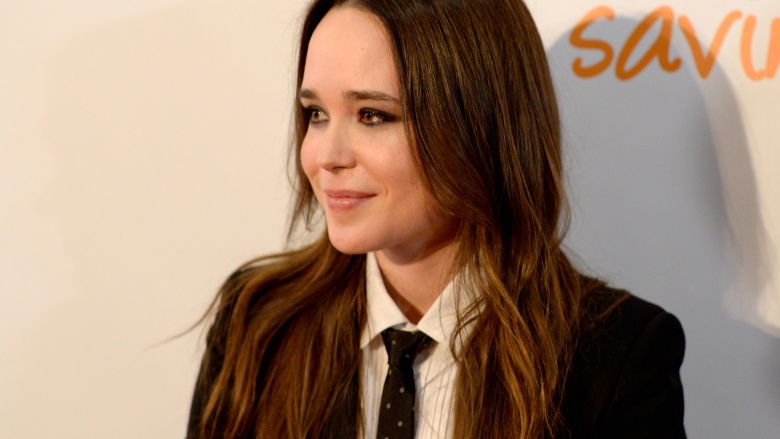 Getty Images
Ellen Page, the star of Juno and X-Men: Days of Future Past, came out in early 2014 while delivering a speech at Time to Thrive, a conference promoting LGBT youth welfare. During her speech, the actress stated, "maybe I can make a difference, to help others have an easier and more hopeful time. Regardless, for me, I feel a personal obligation and a social responsibility." Page isn't all talk either. She took her stand for LGBTQ rights to Senator Ted Cruz in the summer of 2015, confronting the presidential hopeful for his opposition to same-sex marriage.
Adam Lambert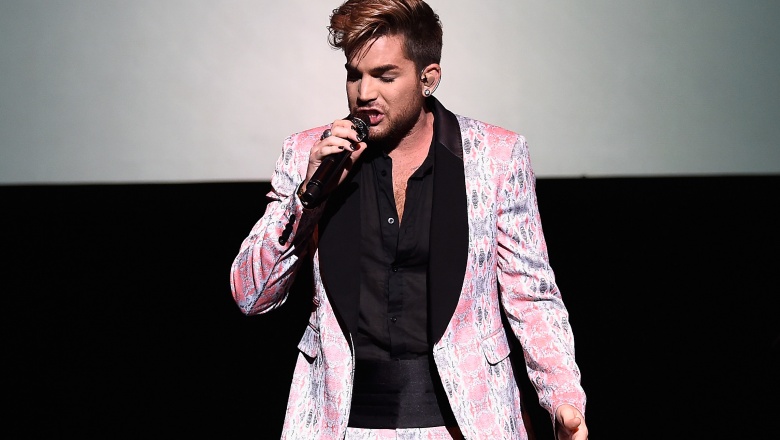 Getty Images
Runner-up on American Idol and sometimes-frontman for Queen, Adam Lambert is the first openly-gay artist to reach the #1 position on the Billboard 200 album chart. He has also been identified as the first openly-gay mainstream pop artist to debut on a major record label. On his coming out after the eighth season of Idol ended, he said, "'Come out' is so funny to me because I've never been 'in.' I've always been out. ... Everybody that I worked with knew about my personal life."
Billy Gilman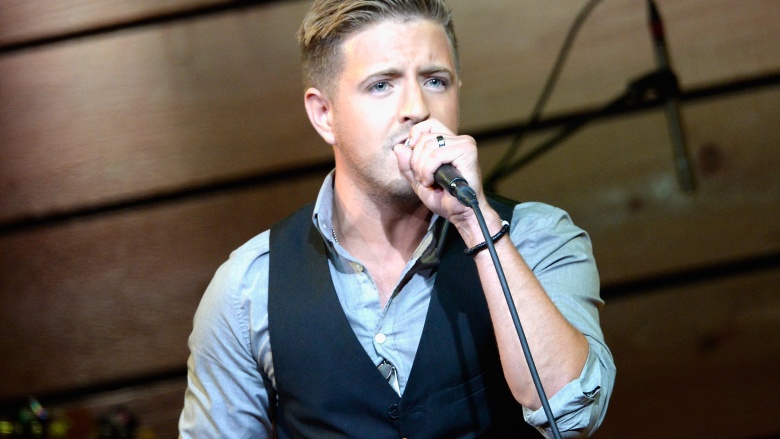 Getty Images
Billy Gilman, the country-music star who achieved fame at the age of 11 with the song "One Voice," said that he was "scared to death" when he came out on November 20, 2014 via a video he posted on YouTube. Gilman said he felt fear because he's "in a genre, and in an industry, that is ashamed of me for being me." But he didn't have too much to be afraid of. He's had support from some fellow country artists like LeAnn Rimes and Keith Urban.
Lauren Morelli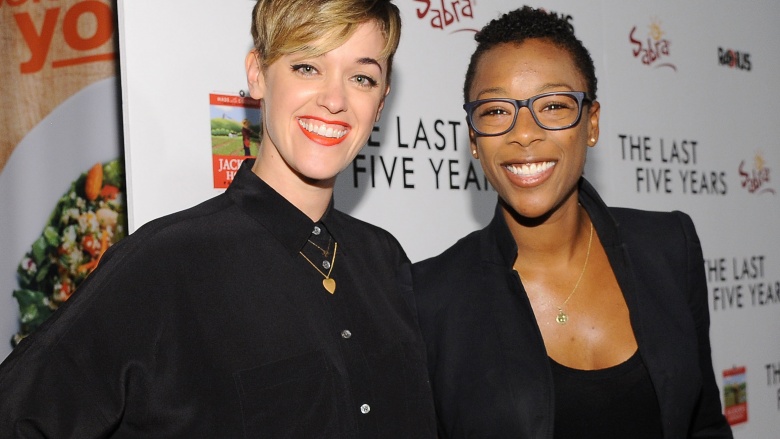 Getty Images
Lauren Morelli, a writer for Orange is the New Black came out after being married to her husband for two years. Lauren Morelli said that she didn't even realize she was gay until she began working on the popular Netflix show. She and her husband split amicably, and she's now out to everyone she knows—and to the public via a heart-felt and heart-touching article she wrote for Mic.com. Morelli is now dating one of the cast members of Orange is the New Black, Samira Wiley, who portrays Poussey Washington.
Samira Wiley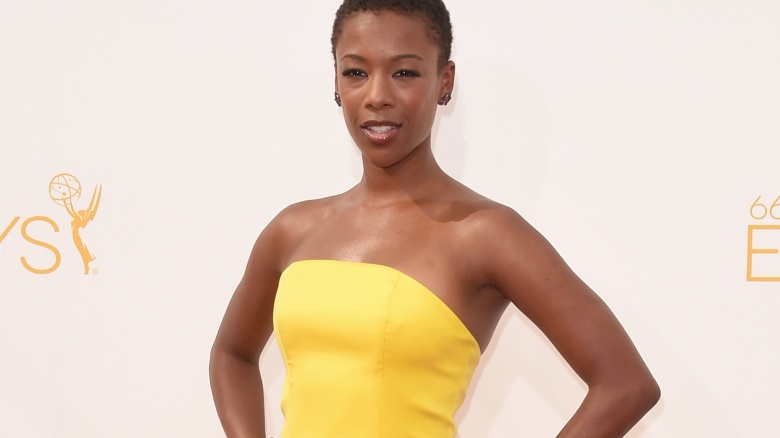 Getty Images
Samira Wiley is best known for her role as Poussey Washington on Orange is the New Black, and was featured on one of several covers for the twentieth anniversary issue of Out. Speaking about her role, Wiley sees it as a positive way to inspire and empower "fans, some of whom have longed to see their lives, often marginalized by pop culture, reflected in characters like Poussey." Wiley is not the only person in her family to feel this way. In 2007, her Baptist pastor parents were "the only traditionally black Baptist church in D.C. to perform same-sex unions." With progressive parents like this, it's no wonder that Wiley never had any fear coming out to them.
Daniel Franzese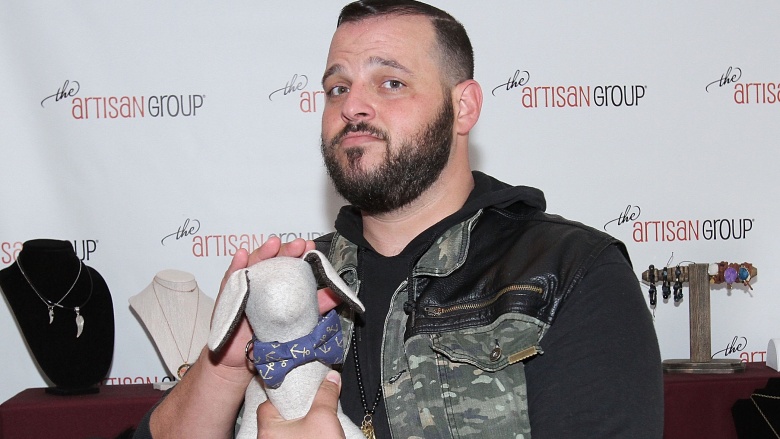 Getty Images
Daniel Franzese is known for playing Eddie on the short-lived HBO series Looking and Damian in the movie Mean Girls. In a touching move, Franzese first came out in a letter he wrote to his Mean Girls character via IndieWire in spring 2014. In the letter, Franzese thanked "sensitive, moisturizing, Ashton Kutcher-loving, pink-shirt-wearing kid," crediting him with helping him come out of the closet. He went on to say in the letter, "You became an iconic character that people looked up to; I wished I'd had you as a role model when I was younger." Now, thanks to Franzese, many youngsters do have a role model to look up to.
Jay Kelly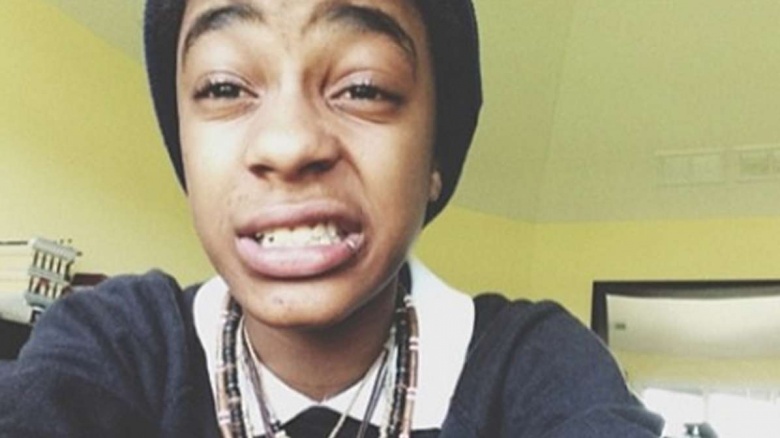 Most of the media covering Jay Kelly's coming out as transgender in summer 2014 has focused on how his father, singer R. Kelly, has taken it. Despite the ambiguity of his father's response, and the fear he felt telling his father, Jay Kelly knows he has the love and support of the rest of his family, and he has gone a bit further, telling "others in the LGBT community, ... 'be yourself.'"
Tyler Glenn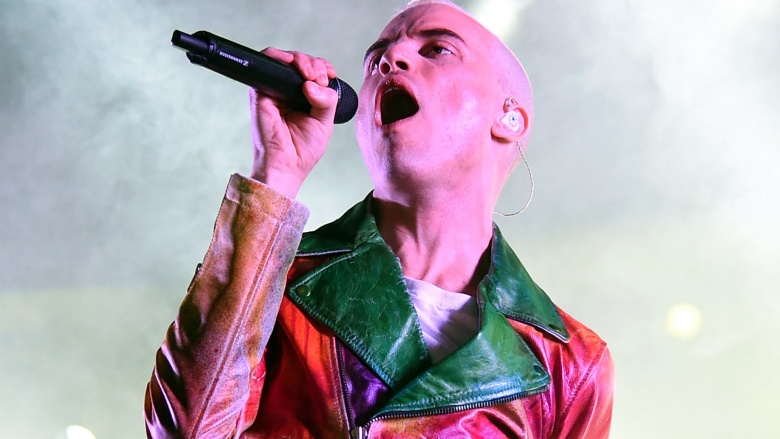 Getty Images
Growing up as a member of the Mormon church, the frontman for Neon Trees felt that he had to keep his secrets close to his heart. It's easy to see why he felt this way, since the church considers homosexuality a transgression as serious as theft, rape, and murder. Despite the numerous questions about the conflict between his sexuality and his faith, the singer says, "What I do know right now, is that I believe even more in the teachings of Jesus Christ. I pray more than ever, I love more than ever and I want to live more than I ever had before. I also know that I've never been so deeply happy in my entire life; that I'm finally free from the trappings of self-doubt and self-sabotage due to not accepting myself as a whole." Glenn came out in early 2014, and it sounds like he hasn't regretted it for a moment.
Emily Rios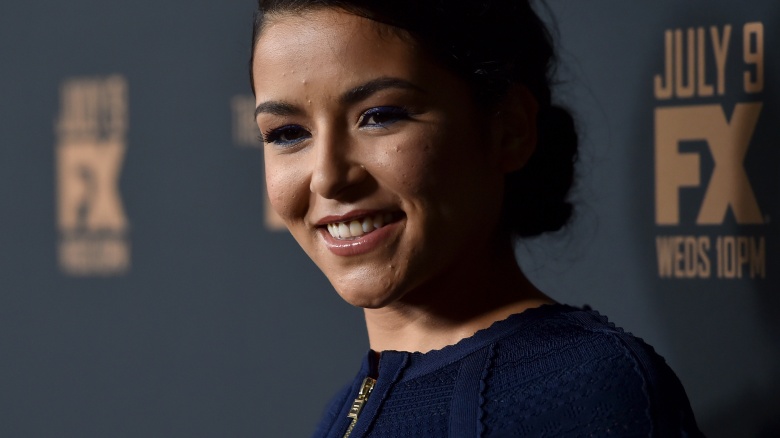 Getty Images
Known for her roles on AMC's Breaking Bad and FX's The Bridge, on which she plays a lesbian, Emily Rios insists that her character be treated in as realistic a manner as possible—since she herself recently came out as gay, too. "I want it to be an incidental thing, which is what happens in our everyday life," the actress said in a 2014 article. She goes on to say, "I wanted to make sure the whole lesbian aspect wasn't this whole coming out story and the character wasn't going to be made more flamboyant in any sort of way."
Geena Rocero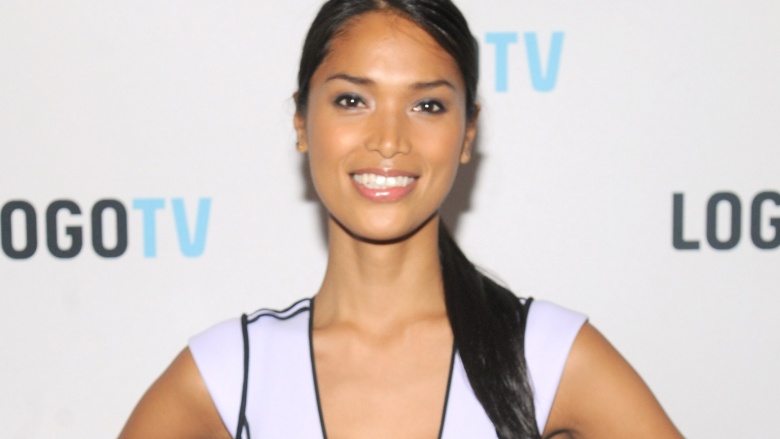 Getty Images
The Philippines-born transgender model and advocate came out during a New York City TED talk in March 2014, doing so to coincide with the International Transgender Day of Visibility. It wasn't an easy decision for the model, who incidentally inspired Caitlyn Jenner, to come out, though. Rocero did so with a lot of fear and trepidation over how her decision might affect her career, but her fears, happily, were unfounded. Rather, than the dismissal she feared, she was "applauded."
Andreja Pejic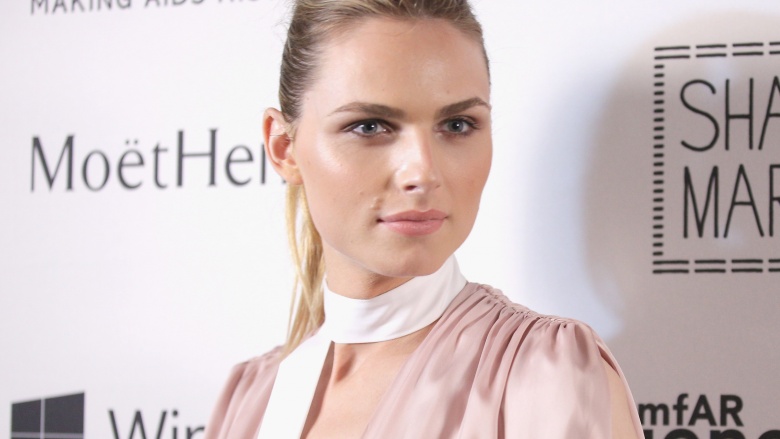 Getty Images
The Australian model Andreja Pejic has posed both men's and women's wear for fashion brands Marc Jacobs and Jean-Paul Gaultier. But apparently Barnes and Noble considered the transgender model's cover for Dossier Journal too risqué for their stores. Pejic struggled with how she felt about her gender identity from her early teens until she came out in summer 2014, when she came to the conclusion, "you have to be true to yourself and you need to live the life you've wanted and not live it for an industry or for other people." Pejic prepared herself for the worst and did endure some trials and tribulations, but overall, the model says "the reaction has been pretty positive."
M.K. Nobilette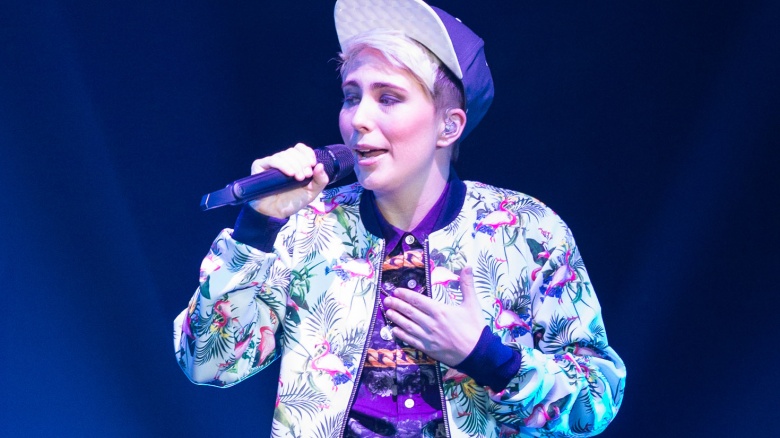 Getty Images
Singer M.K. Nobilette is the first openly-gay finalist to compete on American Idol and the first gay contestant to have her sexuality discussed on the show, coming out publicly on the show during its thirteenth season. While it's debated that her coming out may be what cost her the title, Nobilette says, "the response has been pretty positive. Mostly, people have been really supportive." On her coming out, judge Harry Connick Jr. has said, "I hope in 10 years we won't even have to talk about this. It's a big world, and everybody lives in it."
Miley Cyrus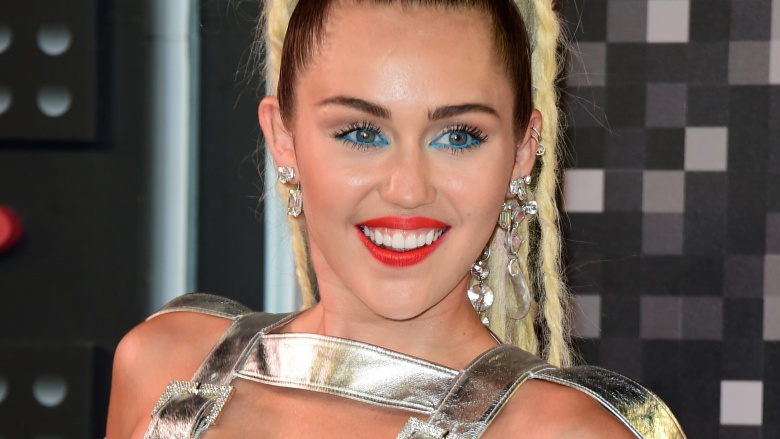 Getty Images
The controversial former Disney starlet has gone from playing Hannah Montana to being one of the most progressive celebrity voices for LGBT rights, believe it or not. Miley Cyrus first came out as bi-sexual to her mother at the age of 14. She later came out to the world at large in summer 2015 because of something "she sees as an unacceptable reality: young people being persecuted and cast out for their sexuality." She has also begun the Happy Hippy Foundation to raise funds and awareness for homeless and LGBT youth. Guess this is what she means when she says she's "just being Miley."