Inside Heidi Klum's Obsession With Halloween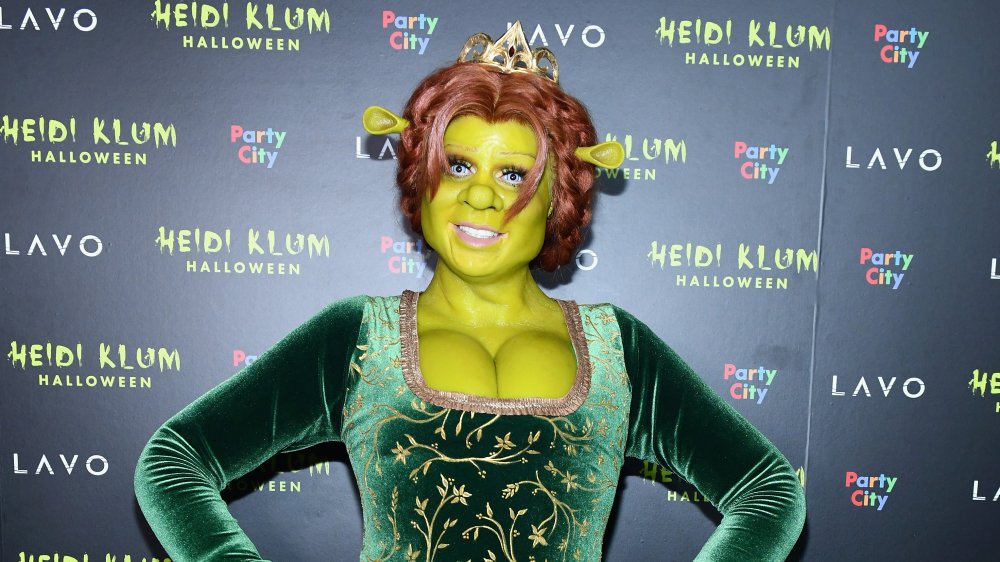 Noam Galai/Getty Images
Heidi Klum is obsessed with Halloween! She's the queen of the holiday for her epic parties and over-the-top costumes. Since her first bash in 2000, Klum has transformed herself into various characters, from Shrek's Princess Fiona to the werewolf from "Thriller." For Halloween 2020, COVID-19 made it impossible for Klum to throw her annual bash safely, but that didn't stop the supermodel from getting into the holiday spirit. Klum released a five-minute video on Instagram to show that Halloween can still be fun, even if you have to stay home.
Klum disclosed to USA Today: "When I realized it wouldn't be possible to have my annual Halloween party this year, I knew I wanted to find a unique and fun way to celebrate at home with my family. ... I want to show people that just because we can't gather in large groups this year, that you can still get creative and celebrate at home with your loved ones."
The beloved supermodel is staying safe at home this year, but read on to find out why she's so obsessed with Halloween.
Heidi Klum goes all in on Halloween costumes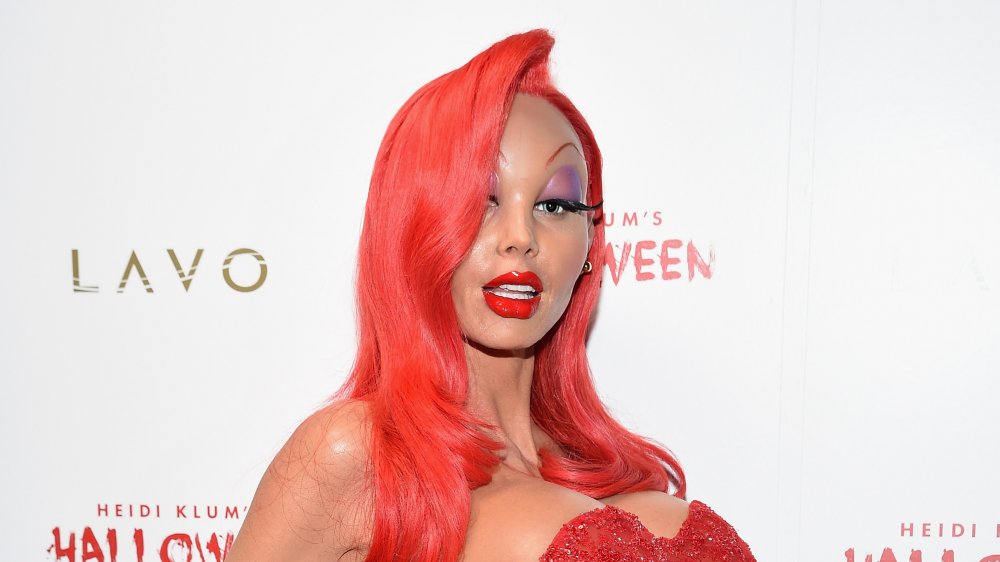 Nicholas Hunt/Getty Images
Heidi Klum's love for Halloween began when she moved to the United States. In a 2018 interview with the Hollywood Reporter, the supermodel confessed: "When I moved to America, I immediately fell in love with Halloween and the spookiness of it. All that was missing was a fantastic party. It felt like a real opportunity for me." After hosting her first bash in New York in 2000, it is still one of the city's hottest Halloween events. Klum told the Hollywood Reporter, "I never expected that this party was going to go on for so many years, but here we are!"
In the last few years, Klum has hired professional help to create her over-the-top Halloween costumes. Prosthetic Renaissance founder Mike Marino and the team have been Klum's partner-in-crime to ensuring each Halloween costume is better than the year before.
PopSugar reported it took 10 hours to transform Klum into cartoon character Jessica Rabbit for the 2015 Halloween bash. We'll be looking forward to her 2021 Halloween party!