Lil Nas X's Halloween Costume Has Everybody Talking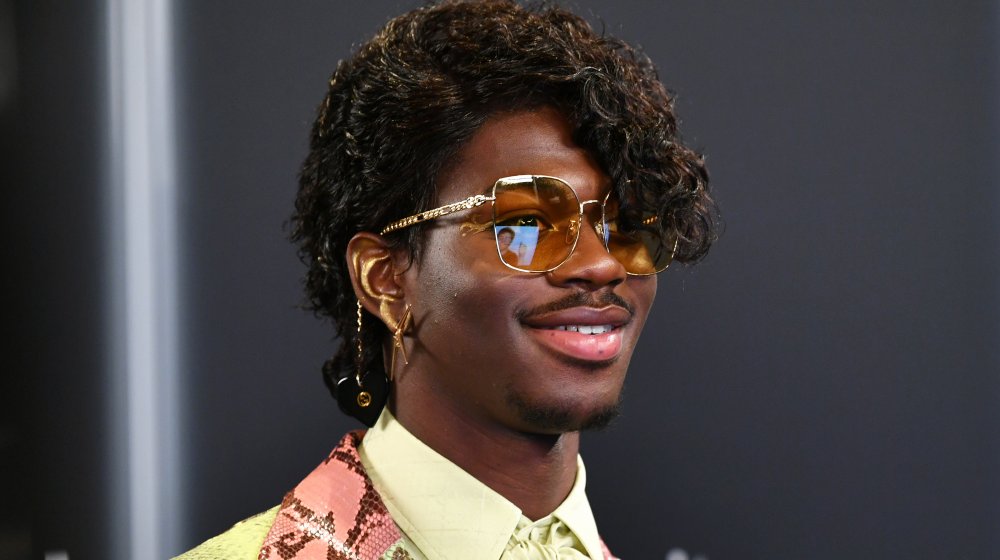 Amy Sussman/bbma2020/Getty Images
Lil Nas X instinctively gets the internet. Arguably the first viral superstar, the rapper broke records and forced a conversation about what classified as country music with his 2019 smash hit "Old Town Road." Part of the secret to Lil Nas X's success was his large Twitter following before fully breaking into the mainstream. Lil Nas X wasn't just any old Twitter user, though; he was a Nicki Minaj stan, known in the industry as "barbz."
An investigation by New York Magazine in 2019 discovered that Nas X once operated an account called @NasMaraj. After it was suspended by Twitter for spam, he remade an account called @NasMarai, which later evolved into the current Lil Nas X name that we know and love today.
However, Nas X initially denied New York Magazine's claim that he was involved in the @NasMaraj account, and forsook his status as a barb. He did eventually own up to it, a year later, admitting in a tweet that he hid his barb status because "people will assume if you had an entire fan page dedicated to nicki u are gay. and the rap/music industry ain't exactly built or accepting of gay men yet." Nas X has no qualms about being a Minaj fan anymore, however, as evidenced by his 2020 Halloween costume.
Lil Nas X took a page from Super Bass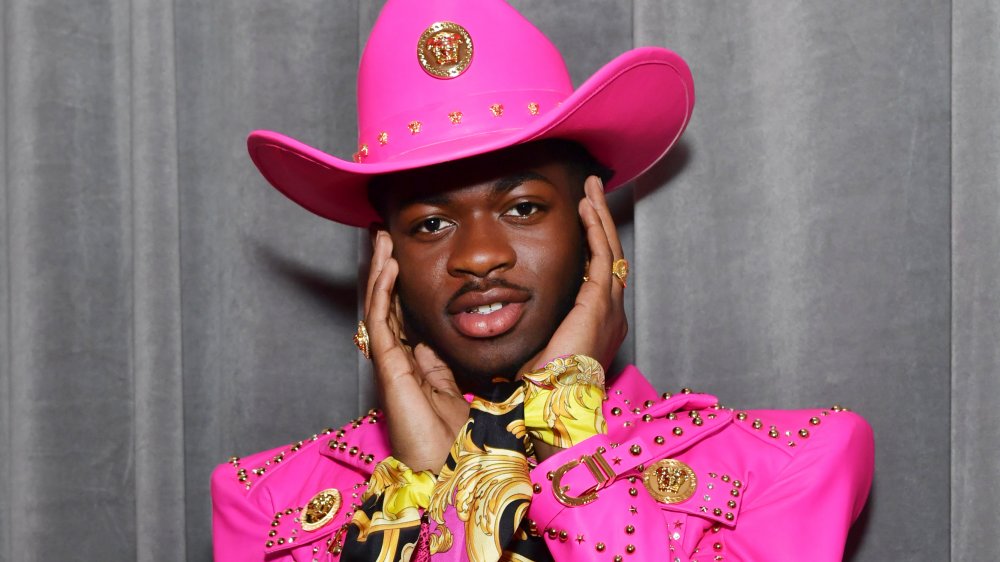 Emma Mcintyre/Getty Images
Lil Nas X threw it back to his internet roots with his 2020 Halloween costume. Lil Nas X dressed up as Super Bass-era Nicki Minaj, complete with a pink leopard body suit, a pink and blonde wig, and some serious (probably Photoshopped) assets. Nas X seemed to acknowledge his whole meme-star saga, sharing the photos on Twitter with the caption" NAS MARAJ !!!"
NAS MARAJ !!!
💅🏾💅🏾💅🏾 pic.twitter.com/wd1h7CHw8z

— nope (@LilNasX) October 31, 2020
Lil Nas X's costume was an immediate hit. The artist shared the photos on Instagram as well, where "Panini" music video star Skai Jackson commented, "NO YOU DID NOTTT." Iggy Azalea weighed in as well, writing, "You win Halloween 2020!" Andy Cohen said it was "THE BESSSSST," Lauren Jauregui of Fifth Harmony said "U won," while Doja Cat referenced the "Super Bass" lyrics, commenting, "This one was really for the boys w the booming system wow." Nicki Minaj herself has yet to comment on the costume as of this writing, but as she has her hands full with a new baby, we can forgive her. Leave it to Lil Nas X to have the most viral Halloween costume of the year.