The Tragic Death Of American Idol's Nikki McKibbin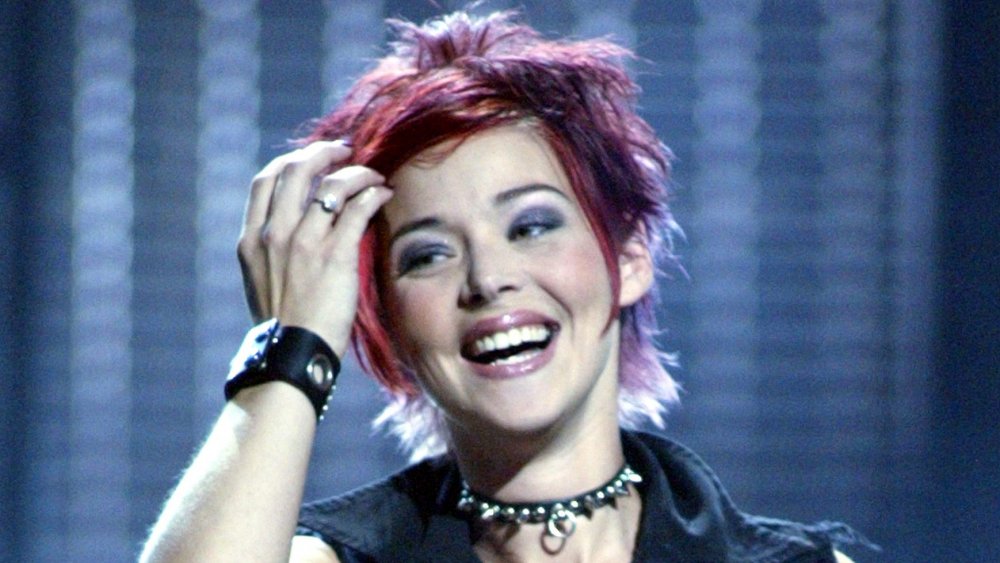 Ethan Miller/Getty Images
American Idol star Nikki McKibbin tragically died from complications due to a brain aneurysm in the early hours of Nov. 1, 2020, at the age of 42. She was surrounded by family in the hospital at the time of her death, per TMZ. Prior to her untimely passing, the singer's pal, Redeye Radio host Gary McNamara, tweeted out an update on her condition: "I witnessed my friend Nikki (McKibbin) Sadler go from a Karaoke bar to finalist on 1st year of American Idol. She is on life support after suffering an aneurysm. They will end life support tonight. Please pray for her husband Craig and family. I am heartbroken."
Best known for her time on the televised singing competition, back when it first premiered to massive popularity in 2002, McKibbin placed third behind runner-up Justin Guarini and winner Kelly Clarkson. Her son, Tristen Langley, later followed in his mother's footsteps at age 15 in 2014 by auditioning for American Idol, as well, and ultimately made it to the Hollywood round before getting cut. 
For her part, McKibbin went on to release two albums, 2007's Unleashed and Psychotrip in 2012. In addition to her son, McKibbin is survived by her husband of 13 years, Craig Sadler, per NBC News.
Justin Guarini commented on Nikki McKibbin's 'challenging life' in a moving tribute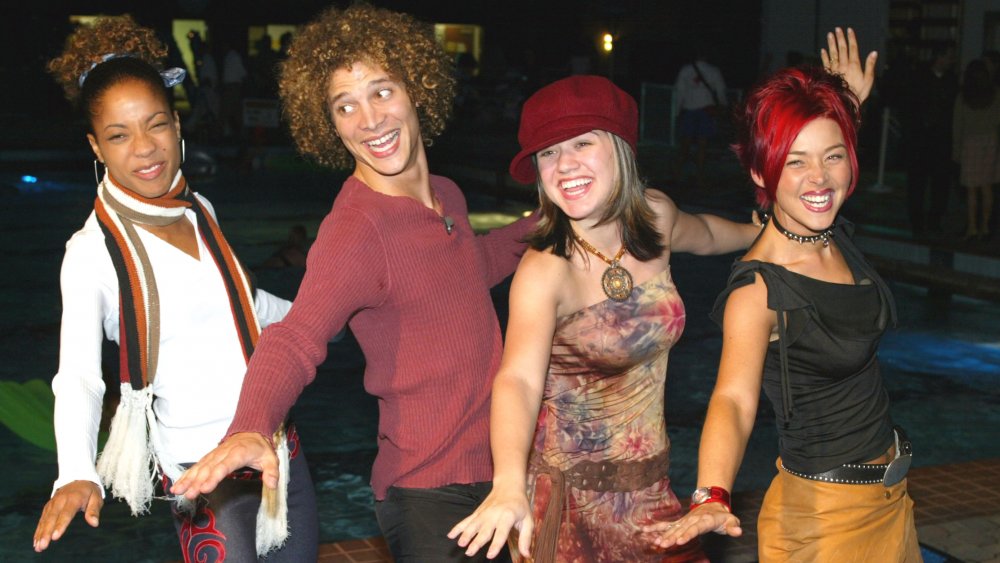 Kevin Winter/Getty Images
Following her American Idol run, Nikki McKibbin appeared on other reality shows, such as Fear Factor and Bravo's Battle of the Network Reality Stars. However, she also publicly faced health issues, including a battle with alcohol and cocaine addiction, which was chronicled in the late 2000s on Dr. Drew's Celebrity Rehab and spinoff Sober House, per the Daily Mail. 
In 2008, McKibbin opened up about her addiction, telling MTV News, "I still have urges every day." She added, "I just have to learn to deal with them, and all I hope is that if someone sees my story, they'll be inspired to go out and get some help." McKibbin, who later underwent a half-dozen surgeries on her back in 2016, according to NBC News, did inspire many of her friends and fellow Idol alumni, judging by the tributes that poured in after her death. 
American Idol star Justin Guarini, for example, wrote a moving tribute to McKibbin on Instagram while captioning a pic of his late friend. "Even in our 20's when we were on American Idol together I could tell that she'd had a challenging life, and that not that many people had been kind to her along the way," Guarini wrote in part. The singer added that McKibbin "was a fiery, funny lady who could sing the Hell out of a rock song with the same kind of ease and command she lovingly used to cut you with her twangy Southern wit."
American Idol fans were saddened to hear of Nikki McKibbin's death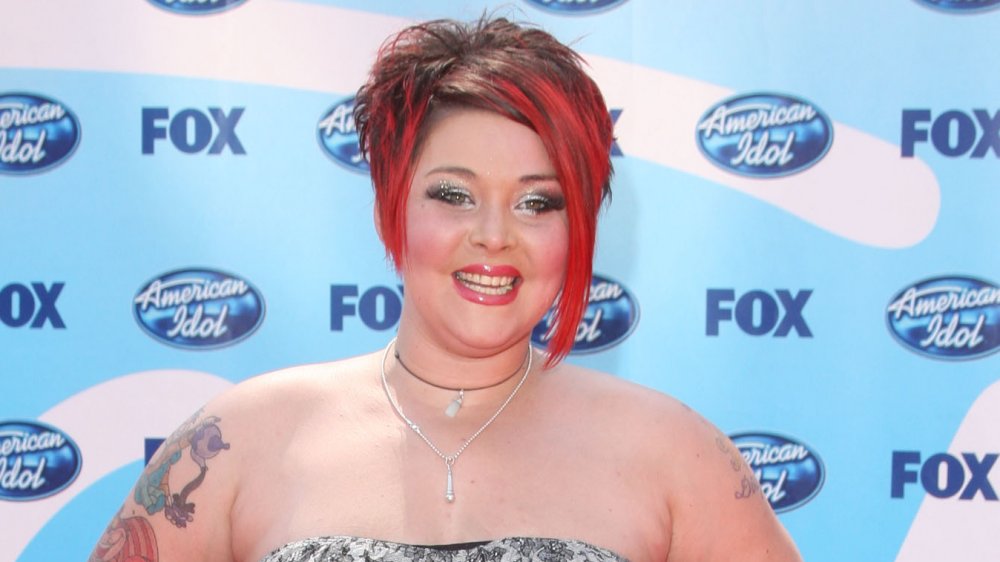 Jason Merritt/term/Getty Images
After the news of Nikki McKibbin's passing broke, the official Twitter account for American Idol also paid tribute to the show's former contestant, which read, "Nikki McKibbin was an incredible talent and we are deeply saddened by the news of her passing. She was part of our American Idol family and will be truly missed. Our hearts and prayers go out to her family and friends during this difficult time." 
Fans were also understandably upset to hear the tragic news, and similarly took to social media to express their condolences. "I am heartbroken. My heart goes out to her fam," one Twitter user wrote, while another added, "Ah no, that's so sad. So young too." Meanwhile, another person who had apparently met McKibbin tweeted out, "Sending my love, thoughts, prayers, & deepest condolences to Nikki Mckibbin's family & friends. I am so fortunate & grateful to have known of her. She was such a bright light in this world & will be missed tremendously."
Through her music and her openness about her struggles in life, Nikki McKibbin clearly touched many people before, during, and after her time on American Idol, and she will surely be missed by her family, friends, and fans. Our thoughts are with McKibbin's loved ones during this difficult time.