Here's How Much Money Tucker Carlson Is Really Worth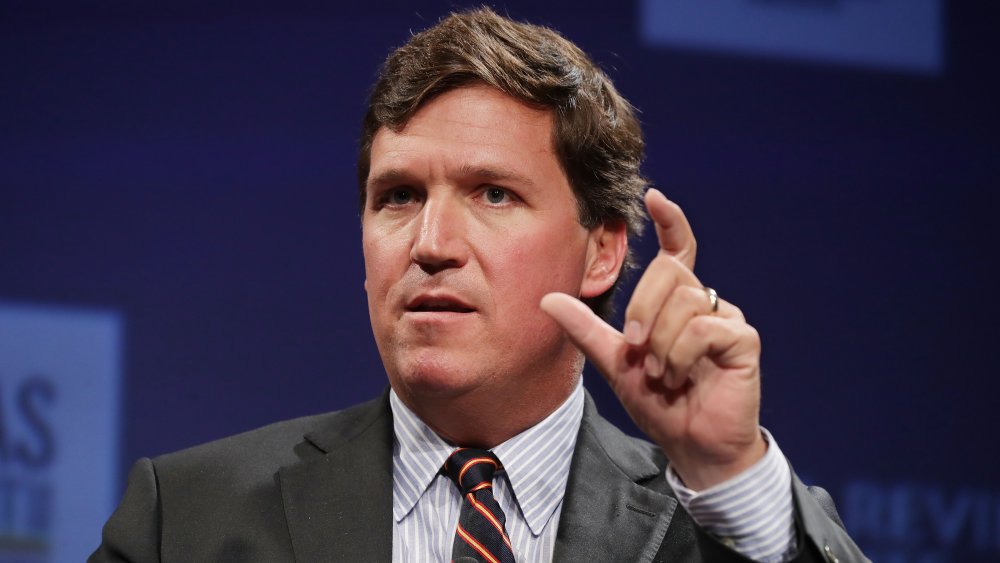 Chip Somodevilla/Getty Images
Conservative Fox News commentator Tucker Carlson takes home a pretty nice paycheck thanks to his show Tucker Carlson Tonight, but the journalist doesn't rely on his salary to live a lavish life.
Carlson is accustomed to the lifestyles of the rich and famous thanks to his affluent family. The host's full name is, in fact, Tucker Swanson McNear Carlson. (Yes, Swanson as in Swanson TV dinners.) After Tucker's mother, Lisa McNear Carlson, left the family when he was just 6 years old, his father, Dick Carlson, married Patricia Swanson when Tucker was 10, making him an heir to the frozen dinner family fortune (per Columbia Journalism Review). Although Swanson was bought by Pinnacle Foods in 2001 and their products are now sold under the name Hungry-Man, the Swanson empire continues to grow. As of 2015, TV dinners were still a $9 billion business in America (via Adweek).
Although Carlson didn't go into the family business, they were there to give him a jumpstart in his career. His father was a media executive and also the CEO of The Corporation for Public Boardcasting. While he first began his career in print journalism, his father's connections definitely put him in touch with the right people. With his family fortune and his Fox News salary, the outspoken conservative has a net worth of $30 million, according to Celebrity Net Worth. Keep scrolling for more details about his financial standing.
Tucker Carlson makes some big bucks from his Fox News show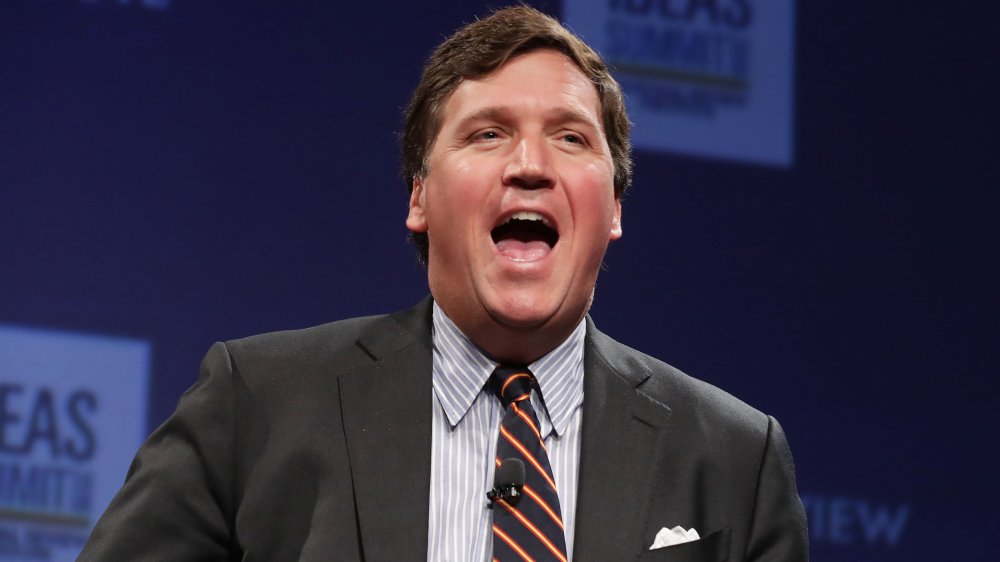 Chip Somodevilla/Getty Images
While Tucker Carlson doesn't need his Fox News paycheck to provide for his family, the $6 million salary he takes home from the show is definitely a nice amount of pocket change (via Celebrity Net Worth). His large salary is justified thanks to the success of his show. Tucker Carlson Tonight hit a major milestone on Oct. 27, 2020, by drawing in an audience of 7.562 million viewers — the most the program has ever received outside of the 2020 presidential debates. The show ranked behind only two other programs, The Voice and the World Series of baseball (via Forbes). With his ability to draw in critics and fans alike, Carlson is laughing all the way to the bank.
While his paycheck is eye-popping to most, it's not much compared to Bill O'Reilly's income before Carlson took over for the disgraced host (via The New York Times). O'Reilly reportedly took home $18.5 million, although the program wasn't nearly as successful under his reign (via Money).
In addition to his family fortune and his deal with Fox News, Carlson has been paid a pretty penny from his income as a book author, columnist, and several real estate deals, top. He is also part owner of the conservative news website DailyCaller.com. With his variety of financial assets, it's safe to say his kids are set for life, just like he was.