The Reason Eric Church Can't Stand Garth Brooks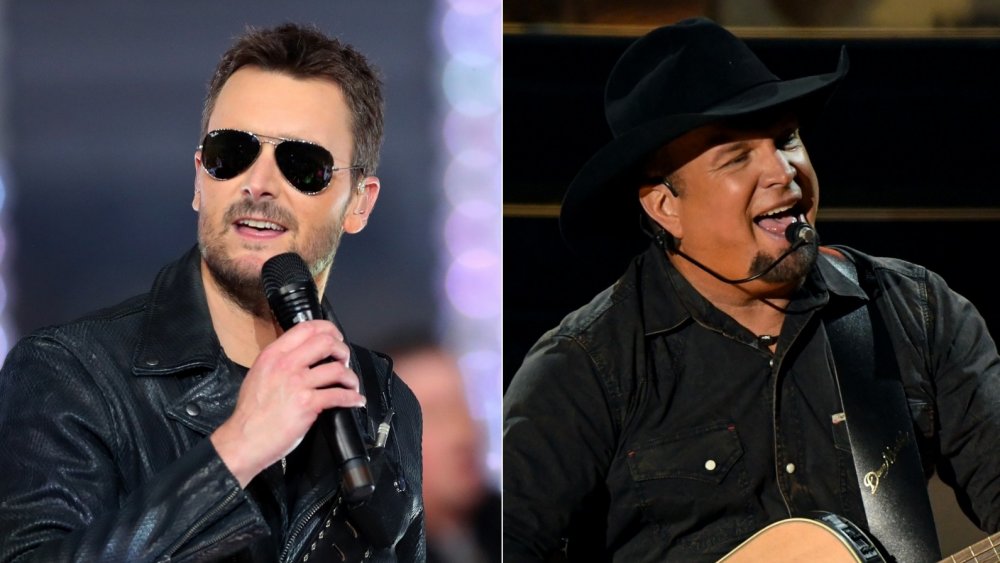 Tom Pennington, Kevin Mazur/bbma2020/Getty Images
With his rotating collection of leather jackets, sleek shades, and guitar-thumping solos, singer Eric Church has built a reputation as one of country music's coolest guys. His stripped-down approach and determination to do things his own way famously led Rascal Flatts to fire Church, who toured as the band's opening act in 2006. In 2014, Rascal Flatts band member Jay DeMarcus spoke to Broadway's Electric Barnyard (via The Boot) about why the group chose to fire Church. "We asked him [Church] four times to stay to the allotted amount of time that he had to play," DeMarcus explained. "We sat him down in our dressing room and were like, 'Look. We'll put you on early so you can play longer. But please, just be off the stage because we still have to do our show."
Following his firing, Church felt he had been "banished to the wilderness" (via The Boot), but the experience also lit a fire in his belly and inspired his uncompromising approach to give his all on-stage. Now, both Church and his fans thrive on his "no bulls**t, no frills" sets and "long, loud and unrelenting shows," according to Vinyl Lore. With this in mind, it's no surprise that Church has little patience for his Nashville peers who (he feels) lean on theatrics instead of natural talent.
In particular, country music superstar Garth Brooks might boast a tally of 135 million in U.S. album sales over the course of his career, but he's always rubbed Church the wrong way.
Eric Church criticized Garth Brooks for lip syncing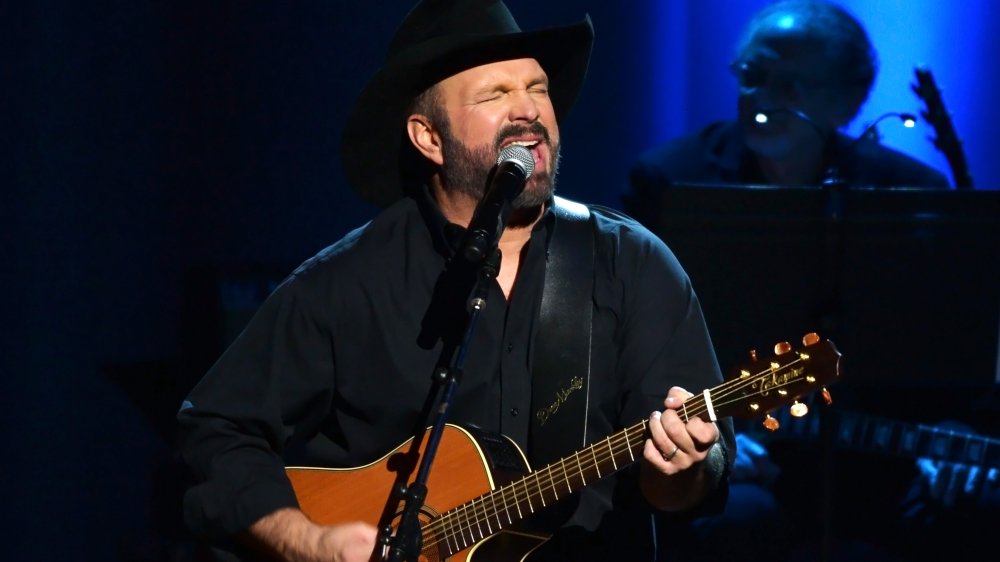 Shannon Finney/Getty Images
At the 2017 Country Music Association Awards, an under-the-weather Garth Brooks openly copped to lip-syncing the lyrics of "Ask Me How I Know." But after he was crowned Entertainer of the Year, Brooks' lackluster performance sparked controversy over whether or not he truly deserved to win. Eric Church had some thoughts, to say the least.
"So the winner of the biggest category of the night lip-synced in the biggest moment of the show?" Church fumed in a 2018 interview with Rolling Stone. "F**k that! And I didn't like his excuse at all. I felt like he was speaking for the other nominees. I can speak for myself — I'm not lip-syncing. If I can't sing, I won't sing, or I'll sing badly. But at least you'll get what you get." Closing his tirade, the "Desperate Man" singer added, "To me, lip-syncing is and always will be a red line. It's fabricated. I don't want young artists thinking it's OK, because it's not."
Church might be famously outspoken, but he wasn't the only artist to have his feathers ruffled by Brooks' performance. Singer-songwriter Anderson East made it clear that he didn't feel sickness was ever a good excuse to lip-sync, tweeting, "...This truly offends me. I was told country music is three chords and the truth." East's then-girlfriend Miranda Lambert backed him up in the comments section of the message (per E!), responding with, "If you can't sing then don't."
Eric Church doesn't think Garth Brooks goes about things in the right way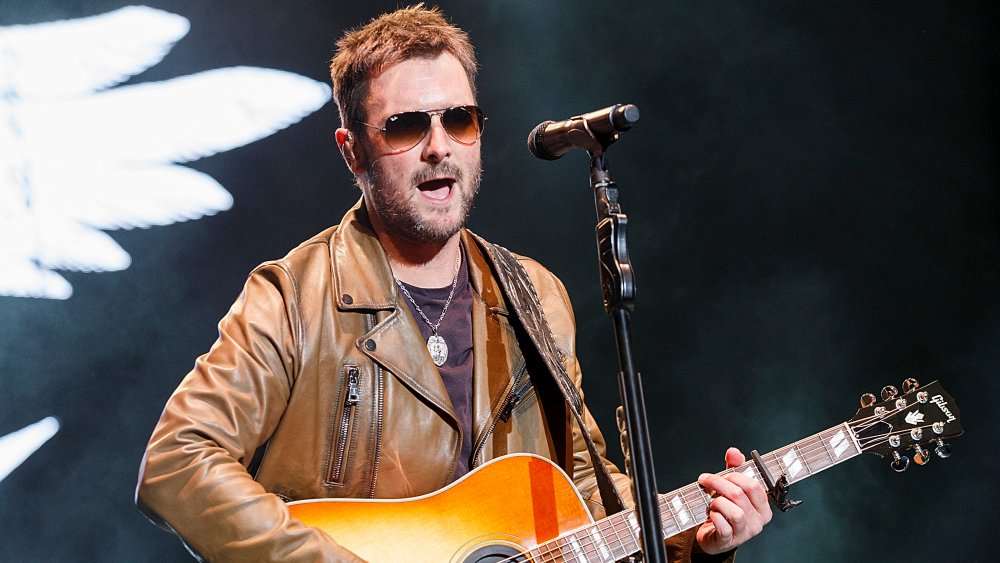 Andrew Chin/Getty Images
Years later, it seems that Eric Church is still holding Garth Brooks' lip-syncing against him. On Nov. 16, 2019, Church took a direct swipe at Brooks during his cover of Waylon Jennings' country classic "Are You Sure Hank Done It This Way?" while performing in Washington D.C. A video from the concert shows Church singing, "I know Garth didn't do it this way," before smirking and sharing the joke with his bandmates on-stage.
But it seems the animosity runs deeper than just the lip-syncing incident. Speaking to Rolling Stone, Church explained how he'd embarked on a grueling five-month tour in 2017 that involved long sets several nights a week, leading to weight loss and exhaustion. It was this dedication to his craft that nabbed him a nomination for the 2017 Country Music Association's Entertainer of the Year. "I thought if we ever had a chance, that was it," he said. Of course, the honor eventually went to Brooks, who'd already won it five times before.
"It's fine," Church admitted to Rolling Stone, taking the loss in stride. "I've lost a lot of awards." According to the outlet, Church's wife, Katherine Blasingame, didn't take it quite so gracefully. "She was sitting there beside me, grinning through her teeth, going, 'I'm about to Kanye this thing," Church laughed. Hopefully Church will have better luck at the next awards ceremony!