This Is Sean Hannity's Actual Net Worth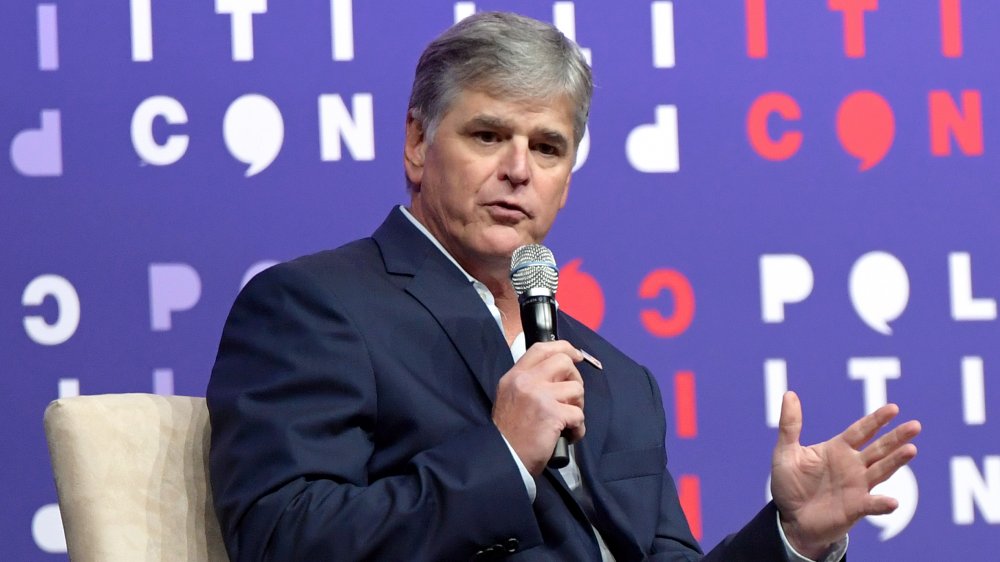 Jason Kempin/Getty Images
Sean Hannity, the Fox News radio and television host known for his controversial opinions, has come a long way both financially and in terms of his career. Originally from New York City and born to a "large, Irish family," as Showbiz Cheat Sheet noted, Hannity did not come from money and had to work odd jobs to pay the bills before his career took off. 
After years of slowly growing his presence as a conservative commentator and garnering a large following, Hannity has become a household name and a millionaire to boot. As of 2020, he is the highest-paid personality of Fox Network, according to Forbes, and he has amassed even more success through best-selling books, radio deals, and other ventures.
So how much is the outspoken host worth? Read on to find out how much money Sean Hannity makes and the truth about his net worth, a figure that might surprise some.
Sean Hannity has capitalized on his fame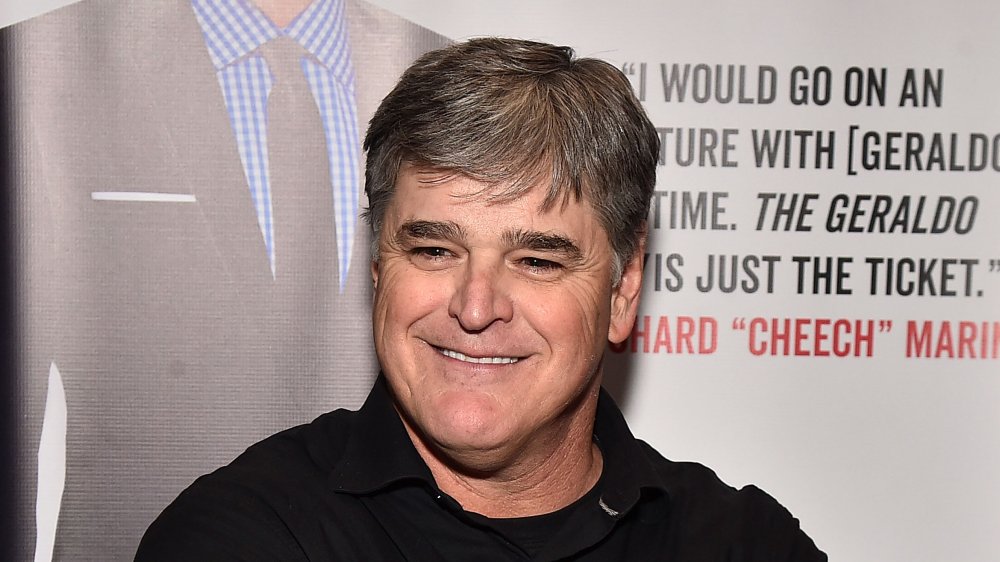 Theo Wargo/Getty Images
According to Celebrity Net Worth, radio and television host Sean Hannity makes $40 million per year between his two radio and tv show gigs. Hannity's Fox News salary for his television talk show Hannity earns him $25 million, the highest salary of any Fox star. The remainder of his salary reportedly comes from his deal with Premiere Networks, which he signed in 2019 for his nationally syndicated radio talk show, The Sean Hannity Show.
In addition to his successful career in radio and television, Hannity has published three best-selling books, including Let Freedom Ring: Winning the War of Liberty over Liberalism, Deliver Us from Evil: Defeating Terrorism, Despotism, and Liberalism, and Conservative Victory: Defeating Obama's Radical Agenda. With the addition of these income streams, among others, Forbes estimates his net worth to be $43 million, although Celebrity Net Worth predicts it is more around $250 million.
Although Hannity has succeeded financially, his personal life hasn't been as smooth. In June 2020, it came to light that Hannity and his longtime wife, Jill Rhodes, had divorced. A source claimed to the Daily Mail at the time that Hannity is a "workaholic," which tracks given his many projects.