Inside Rachel Hollis' Divorce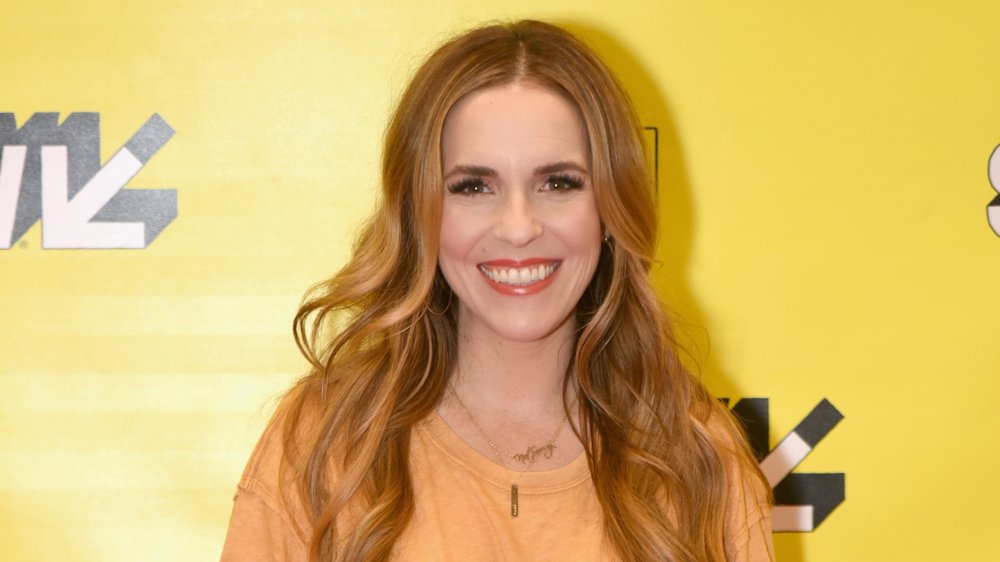 Dave Pedley/Getty Images
Rachel Hollis, the self-help author and lifestyle guru, announced in June 2020 on Instagram that she was splitting from husband, Dave Hollis. The duo met while working at Miramax, the entertainment company, and they married in 2004, according to Us Weekly. "Guys, I have some hard news to share and the honest truth is, I have no idea how someone announces something like this, so I'm just going to say it," Rachel wrote. "Dave and I have made the incredibly difficult decision to end our marriage."
"We have worked endlessly over the last three years to make this work and have come to the conclusion that it is healthier and more respectful for us to choose this as the end of our journey as a married couple," she added. The couple shares four children — Jackson, Sawyer, Ford and Noah — and Rachel noted that she and Dave "remain dear friends as we raise our family as co-parents and run our company as partners." While this change is no doubt tough for the family, some news outlets have spoken about the negative impact their divorce is having on their self-help brand. Here's what's going on.
Fans are concerned about the Hollis brand after the divorce announcement
After Rachel and Dave Hollis announced their divorce in June 2020, audiences who bought into the Hollis self-help brand had some thoughts. To be fair, a couple's decision to separate is absolutely no one else's business, but BuzzFeed pointed out some of the reasons why people might be feeling upset. According to the outlet, Rachel and Dave built a business off of "positioning themselves for years as marriage gurus." BuzzFeed also noted that they hosted relationship conferences, for which tickets cost $798 per person or $1595 per couple. In light of this, Rachel and Dave were criticized for holding events like this without disclosing that they were struggling in their relationship.
Medium pointed out that Dave's statement about the divorce (which has since been removed) admitted that he and Rachel had been contemplating divorce for years. The part that seems unfair, however, is that the couple continued to promote and sell a brand that capitalized on vulnerability without being vulnerable with their audiences themselves. "Dave's statement suggests divorce was on the table as they wrote their books, recorded their podcast, and cashed the checks from those pricey marriage seminars," Medium's Shannon Ashley wrote.
Again, it's no one else's business whether a couple decides to stay together or split. But if a couple builds a business on truth and vulnerability, it might be helpful to remain open and honest along the way.